When you take out home and contents insurance, it is important to understand that not all events or circumstances will necessarily be covered under your policy. These are called your policy exclusions.
Exclusions are specified events or scenarios that insurers do not provide cover for and which policy holders therefore cannot make a claim on. They will typically be listed in the product disclosure statement (PDS) or other terms and conditions of your policy.
Although terms and conditions will vary between insurance providers, there are some common home and contents exclusions which may be worth knowing about. These include:
Not securing your home
Leaving your home vacant
Home swapping
Existing damage
Flood damage
Defective workmanship
Gradual deterioration
Renovations
Business activity
Intentional or criminal acts
Lawful confiscation
Vermin
Pet damage
Acts of war, terrorism, nuclear contamination
Failing to disclose relevant information to insurer
Waiting periods
Before we dive into each of these, if you're currently comparing home and contents insurance policies, the comparison table below displays some of the policies currently available on Canstar's database for an Australian aged under 50, seeking cover in NSW or ACT for a cost to replace building and contents of below $550,000. Please note the table is sorted by Star Rating (highest to lowest), followed by provider name (alphabetical) and features links direct to the providers' websites. Use Canstar's home insurance comparison selector to view a wider range of policies.
Not securing your home
If you don't take reasonable steps to prevent loss or damage to your home or contents, including securing your home against break-ins, your claim may be refused. For example, if you were to leave your door unlocked or a window open, which leads to a burglar gaining access to your property, then your insurer may not cover the costs to replace any stolen or damaged items.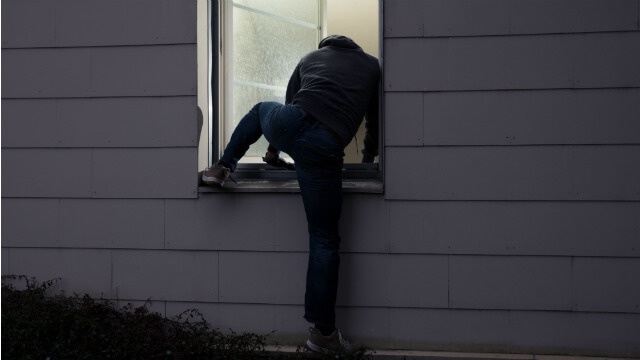 Leaving your home vacant
If you plan on being away from your home for an extended period of time it is a good idea to check to see if this could impact your policy, or your ability to make a claim. Some insurers may restrict or exclude cover for loss or damage that occurs after your home has been unoccupied for a certain period. This period typically ranges from 60 to 120 consecutive days, depending on your policy, with 60 days being the most common, based on recent Canstar analysis.
However, if you tell your insurer in advance that you will be away, then they may agree to provide unoccupied cover for your home and contents for an extended period, which may incur an increased premium.
Home swapping
Typically, only the people listed on your insurance certificate will be eligible for cover under your home and contents insurance policy. So, if you are renting your home out to other people through a company such as Airbnb, then cover may not apply during this period. You may be able to get specific insurance for this period through your rental platform, or they may be able to advise of other insurance options. If you have friends or family staying in your home, their items are also not usually covered by your contents insurance, unless you list them on the policy, which may incur an increase in your premium.
Existing damage
Most insurers will not provide cover for pre-existing damage to your home or contents. So, if you have a leaking roof, a broken television or a stained carpet prior to taking out your policy, be aware that your insurer may not pay your claim to repair or replace them.
Flood damage
Flood damage cover may not always come as a standard inclusion under your home and contents insurance policy. Some insurers may only offer cover for flooding as an optional extra at an increased premium, and the cover may not extend to every type of flood damage that could occur. If you live in an area prone to flooding, it could be worth checking your policy carefully to see what cover is available.
Defective workmanship
If your home or any contents carry defects, including faulty design, structural defects or poor workmanship, then they may not be covered. For some items it may be a good idea to check if they carry a manufacturer's warranty. This warranty, if still in effect, may give a consumer the option to have their goods repaired or replaced by the supplier or manufacturer, if that item or items are proven defective. This type of warranty is usually limited by time.
Gradual deterioration
The majority of insurers will not cover loss or damage to your home or contents caused by wear and tear, depreciation, or lack of maintenance. For example, if parts of your roof are deteriorating and have not been repaired and this causes water to drip into your home and cause damage, then the costs linked to this damage may not be covered.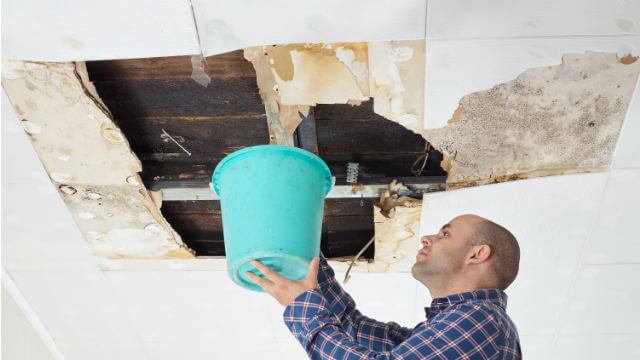 Renovations
Some home and contents insurers may not provide cover for damage or loss connected to any alterations, repairs, extensions or renovations you make on your home. Check your policy to see if you need to add additional insurance to cover building work, or if there are any renovation-related clauses to follow.
You may also need to consider a specialised policy or check your builder's insurance for cover. Make sure to notify your insurer ahead of time if you plan to renovate.
Business activity
Generally, loss or damage to any part of the home or to your items used specifically for any business, trade or profession will not be covered under your home and contents insurance. If you are looking for cover of this kind you may want to consider home business insurance.
Intentional or criminal acts
If you, your family members, guests or tenants commit deliberate, malicious or unlawful acts that lead to the loss or damage of your home or personal possessions, then you may not be covered. If you want to protect yourself financially against certain types of damage caused by your tenants, it may be worth considering landlord insurance.
Lawful confiscation
Your home and contents may not be covered if they are confiscated or repossessed by the police, a government authority or someone with the legal authority to do so.
Vermin
Loss or damage caused by insects, birds, rodents or vermin are typically excluded by most home and contents policies.
Pet damage
Damage caused by your dog, cat or any other pet kept at your home may not be covered under a standard home and contents insurance policy. There may be some policies available which include pet damage cover, so it could be worth researching your options.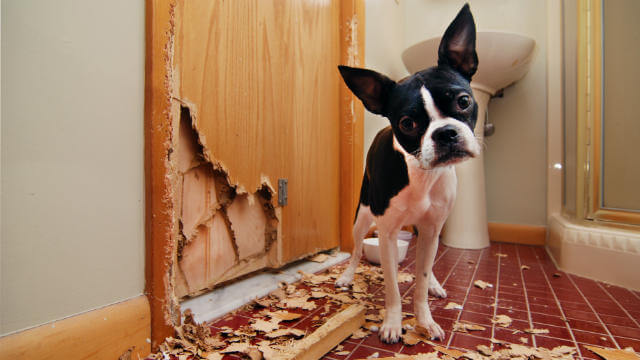 Acts of war, terrorism and nuclear contamination
Most insurers will not cover damage or loss to your home and contents as a result of events such as nuclear contamination, war, rioting, rebellion or terrorism.
Failing to disclose relevant information to insurer
It is important that you are honest with your insurer when it comes to declaring what is in your home and the condition of your items when purchasing or renewing your policy. If you fail to thoroughly inform them of your circumstances, then you run the risk of having an insurance claim denied.
Waiting periods
Waiting periods between when you purchase your policy and when you can claim for cover may apply for particular events under your home and contents insurance, such as storm, flood or fire damage. This exclusion period is often between 48-72 hours, although this may vary depending on your policy and the specific type of event.
When researching your home and contents insurance options, it is important to check for any exclusions which may apply by reading your policy's Product Disclosure Statement (PDS) or contacting your insurer directly.
Cover image source: raulbaenacasado (Shutterstock)