How can you work out how much you should insure your home for? Here's a guide to some of the issues to think about.
Homes come in many shapes and sizes – from one-bedroom apartments to multi-million dollar mansions. Regardless of its grandeur or lack thereof, it is still 'Home Sweet Home', and it's likely to be a disaster if we have the misfortune to lose it without insurance as a back-up. But how to put a price on your home for insurance reasons?
If we are honest, some of us probably gravitate towards the "no idea" answer when it comes to estimating how much it would cost us to rebuild in the event of a natural disaster or a fire.
Under-insurance is common in Australia – around 29% of home owners and 67% of renters do not have any form of contents insurance. And the Insurance Council of Australia (ICA) says more than 40% of homes are under-insured for their home and contents, with a policy that covers only 90% or less of what it would actually cost to rebuild.
If you're in the market for home and contents insurance, see our comparison table snapshot below which features policies sorted by star rating and with links direct to the providers websites. 
Please note that this table has been formulated based on policies currently available to home owners in NSW & ACT, home and contents being below $550K and with links direct to the providers websites.

Please note that this table has been formulated based on policies currently available to home owners in Victoria, home and contents being below $550K and with links direct to the providers websites.

Please note that this table has been formulated based on policies currently available to home owners in SE Queensland, home and contents being below $550K and with links direct to the providers websites.

So we're here to explain how to estimate how much home insurance and contents insurance you would need to rebuild your home and replace everything in it.
Why under-insurance is so common
There are two main reasons why under-insurance is so common in Australia.
First is the set-and-forget factor – we take out home and contents insurance when we buy our home, and then we forget about it. We don't update our contents policy when we get an expensive gift for Christmas, buy a new vacuum cleaner, or update our home building policy when we renovate and upgrade our home.
Most people forget that when tragedy strikes, you can lose everything. That's why home owners are always advised to do a regular inventory of their home and contents insurance and adjust their cover accordingly.
Before you just auto-renew your policy and pay the premium for another year of cover, it's a great time to shop around to see whether you could be getting better value for money.
Secondly, unlike in other countries, home insurance companies in Australia ask consumers to estimate how much it would cost to rebuild their home for themselves. Naturally, the majority of home owners don't have the knowledge or time to accurately do this.
Unless you're a property expert, you'll usually base this off the current market value of your home or homes in your area, which is likely to be a "guesstimate".
How much home building insurance do you need?
Some insurers' websites have calculators to help you, but in reality, you need to look into a combination of calculator-based costs and your own figures to estimate how much home building insurance you would need to rebuild your home from scratch.
There are two common methods for estimating the cost to rebuild a home, and they are very different:
Cost-per-square-metre: This method involves estimating the cost to rebuild based on how large a home is. This method is simplistic, and leaves a lot to be desired.
Elemental estimating: This method is more complicated and takes into account features such as sloping land and quality of finishes, which can really bump up building costs.
Points to consider when using the elemental estimating method include:
What would be the cost of rebuilding your house today, rather than when you originally built the home?
What style and age is the building?
What materials are used in the building (e.g. predominantly timber, brick veneer, full brick) and its finishes (e.g. linoleum floors vs marble benchtops)?
What is the structure? How many levels are there? Is there a verandah or deck?
Is there a garage or carport?
Is there a pool?
What type of air-conditioning, solar power, or other mod cons does the building have?
Consider whether the land is difficult to access, as this would increase the cost of construction.
Consider the cost of hiring professionals like an architect, engineer, surveyor, and lawyer for the legal side.
Factor in council approval plans and fees.
Keep in mind regional differences (e.g. building in Toowoomba is a lot cheaper than building in Sydney).
Check if your policy covers demolition, debris removal, levelling or landscaping – because many don't.
See if your insurer will pay for temporary accommodation while building is in process. This will be vital if a bushfire or other natural disaster results in a shortage of available builders and lengthy delays in getting your home back up on its feet.

Compare Home Building Insurance
How much contents insurance do you need?
This will depend on what you own. It can be overwhelming thinking about everything that is in your home, so break it down into a room-by-room inventory. We've provided a handy checklist of things to insure in our article about how much contents insurance you need.
Remember that you need to base your contents insurance on how much it would cost to replace each item, not on what each item is currently worth. For example, your couch might be quite old and might only sell for $50 on Gumtree, but the replacement cost for a similar couch might be $700.
For more information about contents insurance, read this article.

Can an insurance calculator tell you how much you need?
Home owners and renters should be cautious in trusting an insurance calculator to work out how much home and contents insurance they may need. Some online calculators are better than others at building an accurate figure for your 'sum insured' (the amount of cover you need in dollars).
Calculators can also use the two different methods to estimate rebuilding costs, as we discussed above – a simple cost-per-square-metre or a more complex elemental estimating approach.
The more basic web calculators are limited because they apply an average figure to each home. They don't take into account features that can increase rebuilding costs, like whether your home is built on a slope, uses better quality materials, or is more than 40 years old. The results can vary greatly from calculator to calculator.
So it pays to be aware that there are differences between calculators, and that some are more reliable than others. Irrespective, you should always treat an insurance calculator as a very general estimate of your needs and not a detailed or personalised assessment.
Total replacement vs sum insured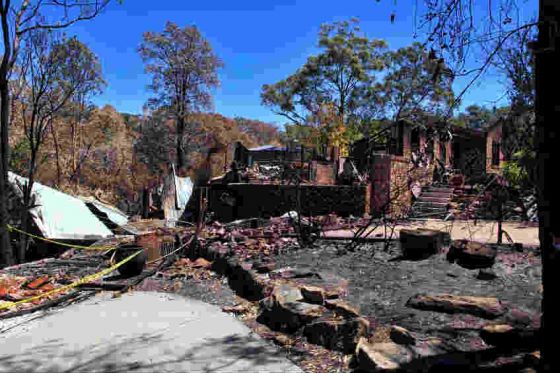 Building insurance policies come in two types – 'total replacement' or 'sum-insured' policies.
Total replacement cover includes all the costs to rebuild your home to the standard it was prior to an event.
Sum insured cover is more common and will cover you up to a set amount.
Naturally, the risk of under-insurance is more prevalent with a sum-insured policy. This may be because you have not updated your level of cover in a while, or you may have completed renovations to increase the value of your home but not updated the level of cover on your building policy.
Can you get home insurance to cover the full value of your home?
Some insurers have tried to address the problem of under-insurance by offering 'full value protection' with their standard home insurance policies. Full value protection means the insurer guarantees to cover the full cost of rebuilding, provided you have given them 'reasonable' information when taking out the policy. It does this by offering a safeguard-type buffer, usually 25%, on top of your sum insured.
This is separate from any elite or prestige policies they may offer.
But a word of caution. Reasonable information is not, for instance, insuring a $500,000 home for $250,000 and expecting the insurer to pick up the shortfall in the event of a disaster.
Other insurers take a more detailed approach – instead of asking the usual "how much do you want to insure for?" they ask for the specifications of your home. How many bedrooms, what type of garage or carport, etc. Then the insurer agrees to replace the house to these specifications, should the worst occur.
Compare home insurance to get as much cover as you need
Armed with your own personal knowledge and detailed inventory of what really does make up the home you live in, the next step is to jump online and compare home insurance policies in terms of price and features. You can compare home insurance policies using our website.
When it comes time to renew your home insurance, shop around and you might be able to get more cover – or more features – for the same price.
CANSTAR is an information provider and in giving you product information CANSTAR is not making any suggestion or recommendation about a particular insurance product. If you decided to apply for a home insurance, you will deal directly with an insurance provider, and not with CANSTAR. Rates and product information should be confirmed with the relevant insurance provider. For more information, read our detailed disclosure, important notes and additional information.
The inclusions mentioned represent a selection of what is covered at the time of writing. Additional terms and conditions may apply to different features. Additional fees may apply to the product. CANSTAR is not making any suggestion or recommendation to you about this product. Please ensure that you read the product disclosure statement to determine all the current options and inclusions for the product you are considering.
Important Notes: The Star Ratings in this table were awarded in September 2016. The search results do not include all providers and may not compare all features relevant to you. View the CANSTAR Home and Contents Insurance Star Ratings Methodology and Report. The rating shown is only one factor to take into account when considering products.