Adding a deck to your home can be an ideal way to enjoy an indoor-outdoor lifestyle. We take a look at how much it could cost you.
Australians love the indoor-outdoor lifestyle, but it has only been in recent decades that outdoor spaces have been incorporated into home designs. If you're living in a slightly older home, chances are it didn't have a deck or outdoor entertaining area when it was first built, so you might be considering adding one to your home.
Adding a deck to a home can be relatively simple with a solid plan and an experienced builder but how much could it cost you?
How much does a deck cost to build?
The cost will vary depending on a range of factors including the size of the deck, the material used for flooring, if it has a roof, the type of balustrade, whether you have any stairs and site conditions (such as whether the land is level and the type of soil).
Trades services site ServiceSeeking.com.au states that "the expected average cost of decking in Australia varies between $3,400 and $6,500", depending on size, materials used and complexity of the job. This is the cost for the decking only, and does not take into consideration any roofing structure.
Michael Ross, of MR Design & Drafting in Brisbane, said it was important to consider the completed cost of the new deck, including the roof structure. Mr Ross said "on average, it costs around $40,000 to $50,000 for an average sized deck" and "about $1,200/sqm to build a finished deck with a flyover roof including balustrade, lights, paint, everything".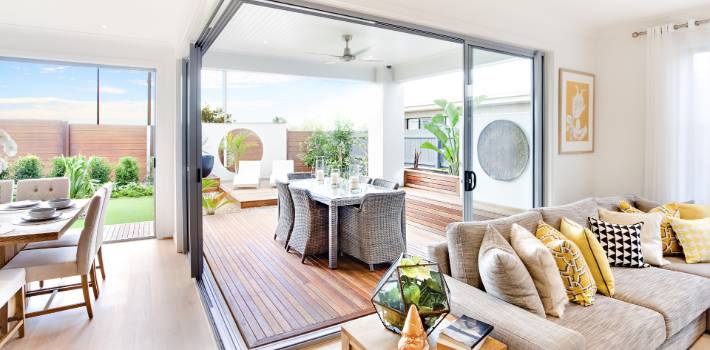 Mr Ross said that, in his experience, building a second storey deck is about the same price as building a ground level deck.
"If it's on the second storey it's not a massive extra cost. To put a slab in the ground costs just about as much as putting up posts, bearers and joists," he said.
The type of timber you use will be a major factor in the cost. According to Australian trade services website hipages the three most popular materials are treated pine, hardwood and composite decking. Composite decking is made from a mixture of timber fibre and plastic and is made to look like timber.
You can expect to pay in the region of $200 per square metre for treated pine decking, upwards of $320 per square metre for hardwood timber decking and $350 or more per square metre for composite decking, according to hipages.
If you're considering a tiled deck over a timber deck, this may also cost more, although it can have its benefits.
"The good thing about tiles is that they're waterproof which means you can build a room underneath it – you can't do that with timber," Mr Ross said.
The cost will also vary based on the type of balustrade – glass or thick timber posts will be pricier. You can expect to pay around $180 per metre for a timber and wire balustrade and $320 per metre for a glass balustrade, according to hipages.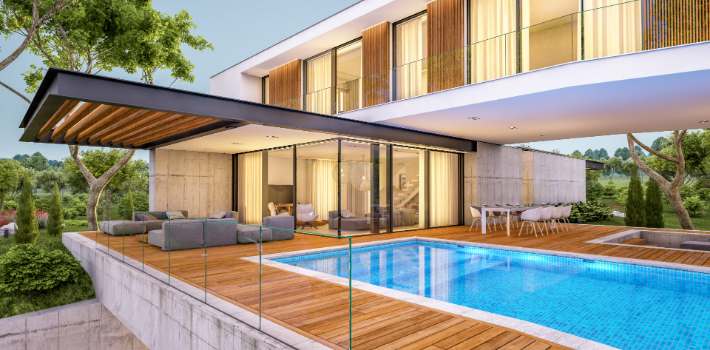 How much does it cost to build a deck with a roof on it?
ServiceSeeking states that to have a deck with a roof, the cost could rise above $800/sqm, depending on materials used and the complexity of the job, rising to more than $1,000/sqm for a cyclone-rated deck with a roof. The site states that it costs, on average, about $200/sqm for deck roofs made of timber, Colorbond and polycarbonate, depending on size and complexity. There could also be added costs involved with seeking council approval for the new structure.
If you are trying to save on costs you might be thinking about building a deck without a roof. It will cost less upfront than a covered deck but make sure you consider the fact that its exposure to the elements may mean you'll spend more money maintaining it in the long run.
Interestingly, Mr Ross has never been asked to add a deck without a roof. "All the decks we've done have had a roof so clients can enjoy it all year round," he said.
What are the options to finance a new deck?
How you finance the work may depend on how much it costs. There are several options available for would-be home renovators to consider, including:
Home loan: If this job is big enough, or you are doing a range of jobs at the same time, one choice you may consider is refinancing or restructuring your home loan, or adding a "line of credit". For example, depending on your lender you may be able to add a redraw facility to your existing loan (although it's wise to keep in mind that some fees could apply to any loan changes and there could be redraw limits). Or, you could add an offset account, which could help reduce the interest paid on your loan while still allowing access to your money (although it's wise to keep in mind there could be some fees involved here, too, and higher interest rates could apply to these types of loans). Compare home loans with Canstar.
Personal loan: Depending on your personal circumstances and the cost of the job, you may consider using a personal loan to fund the work. This could be a secured loan, or an unsecured loan. It's worth keeping in mind, though, that interest rates are generally higher for personal loans than for home loans, and it's a good idea to read the lender's terms and conditions first. Compare personal loans with Canstar.
Credit card: It may also be possible, depending on the cost and your ability to repay the debt quickly, to pay for the job on a credit card. There could be some fringe benefits for doing so, such as extra insurance cover in some cases (read the card's Product Disclosure Statement to find out the conditions of the cover). Keep in mind that credit card interest rates are typically much higher than home or personal loans, and interest can quickly accumulate on large balances, so it is a good idea to weigh up your options and consider them carefully. If you don't think you'll be able to pay off the card's balance in full each month, it may be worth re-considering whether a credit card is the right option for you. Compare credit cards with Canstar.
What should you not skimp on?
There are a few elements you may want to be cautious about skimping on, but your number one priority should be to follow regulations for safety purposes. It is an absolute must when it comes to building decks even if it means you have to pay a little extra.
Choosing the best materials you can afford will help keep your deck in better shape in the long run and will help enhance your enjoyment of the space.
For Mr Ross, flooring is particularly important. "It's the thing you notice most on a deck so I'd always recommend spending the money on proper timber hardwood decking over plastic timber decking which can warp over time," he said.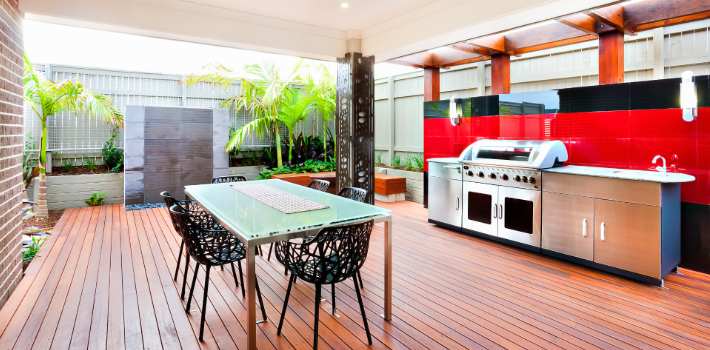 Want more reno content? From bathrooms to butler's pantries, follow Canstar on Facebook for our latest updates.
Header image source: Christine Bird (Shutterstock)
---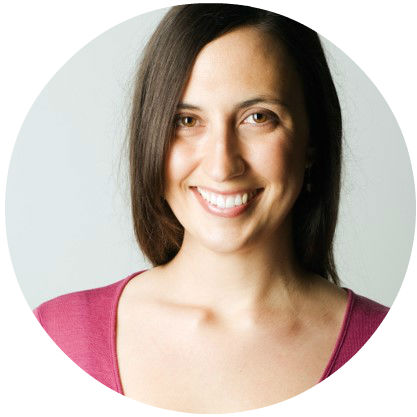 About Tonya Turner
Tonya is a Brisbane-based journalist, feature writer, copywriter and editor. She has worked as a journalist at newspapers across Australia, and now writes about design, architecture, home interiors, food, the Arts and travel.