You don't need to feel like this about handyman or DIY work in order to benefit from new for old contents insurance: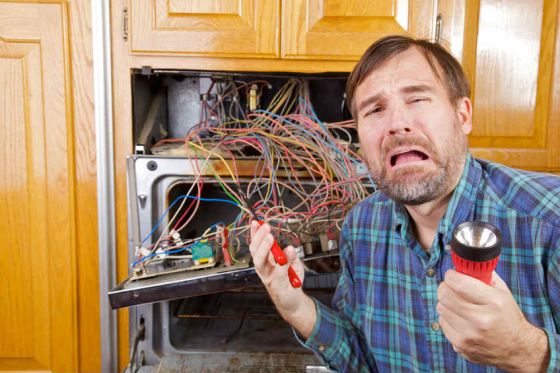 Don't try this at home, kids.
What is new for old replacement?
New for old replacement is a term you may have heard in relation to contents insurance (and possibly car insurance and home insurance as well). While definitions of "new for old" will differ slightly between policies, essentially it means that if your belongings are stolen or damaged beyond repair, new for old insurance cover will provide you with a new equivalent item, regardless of the age of your original item.
The key word to note is an "equivalent" item. Your 20-year-old box television – if someone bothers to steal it – will not be replaced with a large 3D flat screen. It will, however, be replaced with a new television that most closely approximates the specifications of your original one.
Shopping around for a home insurance policy?
Whether you're looking for home, contents or combined cover, you can easily compare from 100+ policies with Canstar.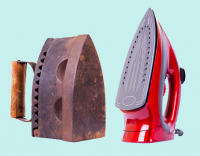 Why do you need new for old insurance?
If you're not going to get a new flatscreen from an old box top, why the importance of new for old cover? One word: depreciation.
If you have ever had a garage sale or market stall, you know that the market price of most second-hand goods is not lucrative. So imagine if, in the event of a fire, flood or theft, the real market value was what you received back from the insurance company to replace or repair all of your possessions. Chances are that amount wouldn't enable you to replace much of your loss! New for old replacement will help your to refurnish and restock your home with new contents rather than second-hand goods from Cash Converters.
Here at CANSTAR, we think having a new-for-old replacement clause in your contents insurance policy is pretty important. But there are many other features to look for in a contents insurance policy. Click here for our most recent Home and Contents Insurance research and star ratings report, or compare Contents Only insurance policies on our website: