Home is where the heart is, and home insurance helps you to protect it.
What is home insurance?
Home insurance (also called building insurance, property insurance, house insurance, or homeowners insurance) is designed to protect your property from damage caused by insured events (also called defined events) such as floods, fire, storm damage, and more. It helps to cover the cost of repairing or replacing damage to your home, garage, other outbuildings, and permanent fixtures such as built-in wardrobes or plumbing. It also helps to cover the cost of legal liability if someone should be injured while visiting your property.
What does home insurance cover?
A good quality home insurance policy should cover a wide range of things that are part of your home, and a range of insured events or situations resulting from damage to your home. Depending on the level of cover you choose, your home insurance may include the following cover:
Legal liability cover for damage to other people and their property caused by an incident at your home connected to you owning or living there. This cover should have a maximum benefit limit of up to millions of dollars.
Damage or loss of your home building caused by…

Fire
Flood
Storm
Earthquake
Lightning
Theft or attempted theft
Vandalism or malicious damage
Riot
Explosion
Escaped liquid (e.g. flooded bathroom)
Sudden impact
Animals who don't live at your property

Gap cover for underinsurance on your building sum insured (see below).
Emergency repairs to your building and measures to protect the building and prevent further damage or loss from an insured event (e.g. a tarp to stop rain getting in after a cyclone has removed the roof).
Demolition of a damaged and irreparable building. Removal of debris from the damage or demolition.
Temporary accommodation while your home is unliveable, up to a certain dollar amount or "reasonable costs" for up to 52 weeks (1 year).
Mortgage discharge fees if your building is a total loss.
Accidental glass breakage including windows and cooktops, and/or accidental damage of the building itself (may be optional cover with extra cost, depending on insurer).
Damage caused by burnout of electrical motors (fusion damage) for motors up to a certain age (may be optional cover with extra cost, depending on insurer).
If you want to cover the contents inside your home, you need Contents Insurance as well. These can usually be bundled together. Find out what contents insurance usually covers here.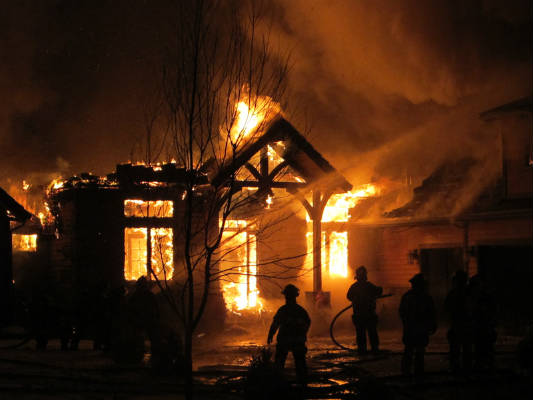 If you have landlord insurance, your home insurance should cover even more insured events specific to the rental-tenant situation. You can find out what should be covered here.
How to choose a home insurance policy
It's important to calculate the amount of home insurance you need very carefully so that you don't run the risk of being underinsured. Also read the policy disclosure statement (PDS) before choosing a policy, as terms and conditions of cover vary between insurers. It's also important to check the cooling-off provisions so that you know how long you have to change your mind if your certificate of insurance for your policy doesn't meet your expectations.
Some of the features (in addition to price) that CANSTAR look at when assessing the value of a home insurance policy include:
Claim Process: How can insurance claims be made? Is there a 24-hour helpline, is there the availability to make claims or check the progress of claims online or by phone?
Defined Events: What "defined events" or "insured events" are covered under the insurance policy? Defined events includes things such as earthquake, explosions, fire and flood. It does not include accidental damage.
Accidental Breakage: What accidental cover in general and specific cover for glass and other breakable items is available?
Storm Cover: What are the specific conditions on storm damage cover under a policy?
Building Inclusions: What is the definition of "buildings" used? Apart from your house or unit, what buildings are covered? For example, is an outhouse or granny flat covered? In the event that you need to rebuild, what flexibility is offered in terms of choice of builders, design options.
Underinsurance Gap Cover: Does the policy contain specific features to prevent under insurance? Many policies that we rate as providing outstanding value have gap cover of up to 25% of your Building sum insured amount, meaning that they will cover you for damage that costs 25% more to repair than your sum insured covers.
Other Benefits: What other benefits are available? This may include lock and key replacement after a break-in, temporary accommodation while your home is unliveable, removal of debris from your property, and even boarding costs for your pet while your home is unliveable.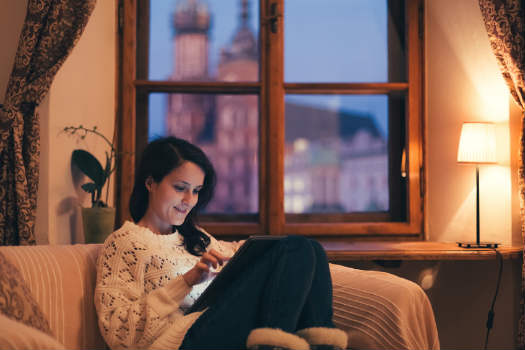 What does home insurance cost?
The cost of home insurance varies from state to state and even between specific property addresses. Premiums are based partially on the specific risks associated with your property location. So for example, homes in a flood-prone area can expect to pay more.
As a broad example, Canstar calculated in its 2016 star ratings the following average premiums for a building insurance policy with a $450,000 sum insured:
| State | Contents insurance | Home Insurance |
| --- | --- | --- |
| NSW | $425.83 | $963 |
| QLD | $361.34 | $1015 |
| VIC | $296.21 | $623 |
| SA | $276.61 | $617 |
| WA | $319.95 | $697 |
| TAS | $264.99 | $618 |
| NTH QLD | $678.79 | $3,030 |
How do I change my home and contents insurance?
Canstar regularly researches and rates 141 home and contents insurance products from 49 providers, to see which policies offer outstanding value for customers. We compare home insurance on price and value in terms of coverage and benefits.