The purpose of insurance is to provide a level of financial protection for ourselves and our families. But despite there being so many products available, research suggests many Australians do not have an adequate amount of cover in their policies to provide the support they may need if they need to make a claim.
This is called underinsurance and according to the Insurance Council of Australia (ICA), it is a prevalent issue in this country.
Underinsurance can occur with any type of insurance, but there is more evidence of it in the home and contents and life insurance sectors. A survey conducted for the ICA found 83% of households believe they may be underinsured when it comes to home and contents insurance. In this instance, someone is considered underinsured if their insurance policy covers 90% or less of the rebuilding costs of their property.
When it comes to life insurance, Vanguard Investments looked at the key points covered in Rice Warner's Underinsurance in Australia 2017 report and found the average Australian family would find only 47% of its basic needs would be covered if they needed to claim through their life insurance, or 28% of the amount they would need to maintain their existing standard of living.
So we know there are widespread concerns about the issue of underinsurance in this country. But how do you know if you are underinsured, and how do you calculate the amount of insurance you may need?
Home and contents insurance
There are generally two types of home and contents insurance policies available – total replacement and sum insured.
Total replacement cover means the insurer will pay the cost of rebuilding your home to the standard it was prior to the event you claimed for, minus the excess (presuming your policy is up-to-date and you had not performed home improvement work without updating it). Typically, when you make a claim under a total replacement policy, the insurer will conduct a full assessment of the damage or loss that occurred to calculate the amount they will pay to rebuild your home. Moneysmart advises you are less likely to be underinsured with this type of cover, however premiums are often more expensive and not all insurers will offer it.
Sum insured cover means the insurer will pay up to a certain amount, set by you and your insurer.
Around 90-95% of owner-occupied homes in Australia have home building insurance, according to ICA spokesperson Lisa Kable. But, as the ICA's survey revealed, the vast majority of them may in fact be underinsured.
What does this actually mean?
If your policy does not cover you for the full value of your home and contents, it means you will need to pay for the additional repair and replacement costs if you need to make a claim. This doesn't only apply to total loss – even if you experience a partial loss (such as if a fire damages but doesn't destroy your home), some contracts may have an 'averaging' clause that reduces the sum the insurer will pay based on the percentage of your coverage. ICA provides the example that if your policy covers you for 25% less than the true value of your contents and you make a claim for $30,000 of damage, the insurer may reduce your claim by 25%, to $22,500.
And if a larger-scale event, such as a weather event, hits an area, it may not be only your hip pocket that will get hit.
"Underinsurance and non-insurance (not having a policy at all) can severely impede the speed and ability of individuals and communities to recover after natural disasters and total loss events," Ms Kable told Canstar.
"In many cases, underinsurance is brought about from a lack of awareness of a number of elements, including owners not being aware of current rebuild costs to replace their property or contents, forgetting to update their policies after renovations and home improvements, or choosing a lower sum insured to reduce their premium."
So how can you avoid being underinsured?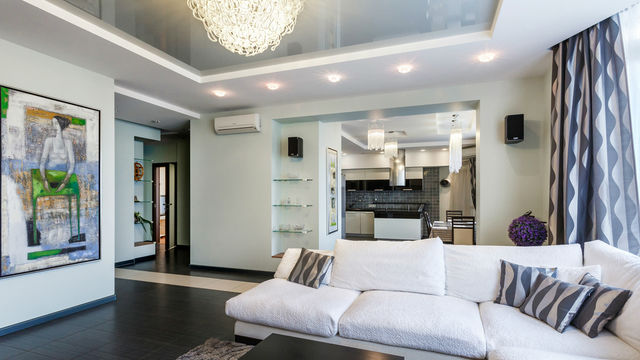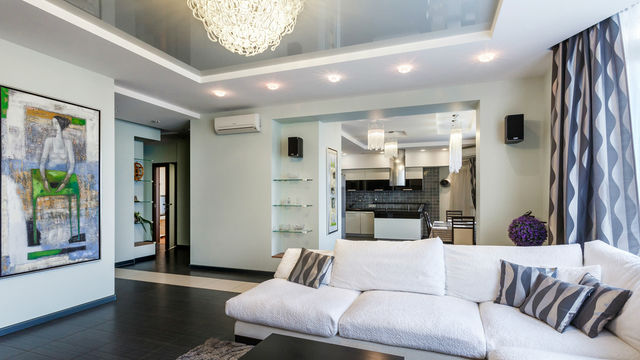 Tips to avoid being underinsured for home and contents insurance
There are a number of steps you can keep in mind when looking at your home insurance policy.
Be aware of the current rebuilding costs to replace your property. This includes factoring in the cost to:
demolish and remove debris
rebuild to meet new bushfire building codes
lodge council applications and pay architect, builder and surveyor fees
Consider the costs of living elsewhere such as renting for the period of the rebuild
You can calculate the approximate amount of cover you may require by speaking with a builder, valuer or your insurer, or for a rough estimate, you could use an online calculator.
If you have sum-insured cover, you could also ask your insurer if there is a 'safety net' available under your policy, which means the insurer could add up to 30% of the amount you are insured for in the event of a total loss, if necessary.
And for contents, consider how much it would cost to replace all your assets with new products (and if you want to replace them with new products, this sum will be higher than what your assets are worth today). It can be helpful to do a room-by-room inventory to get an understanding of what contents you have and how much it may cost to replace them.
It is important to review your policy if you conduct any renovations or home improvements, or if you purchase a new high-value asset, such as a new television, that will be kept in your home and could be included in your contents policy.
It is also a good idea to research your local area to understand the natural risks you may be exposed to, such as whether you are in a flood zone, and look at your policy to see if you are covered for those events. You can find information about risks in your area through your local council.
Keep in mind that the cheapest policy may not always provide the cover you require, so it is a good idea to read the product disclosure statement (PDS) of any product and compare policies before making a decision.
The Moneysmart website also states it's a good idea to review your cover regularly. It also highlights that if you've paid off your mortgage or other debts, or experienced a significant change in the household, such as the kids moving out of home, you may actually be over insured and might choose to reduce your cover.
Life insurance
Another area Aussies are underinsured according to some experts is life insurance, but this is an interesting one. APRA statistics from 2018 show there are up to around up to around 25.5 million active life insurance policies in Australia, which significantly outweighs the 12.5 million working-aged Australians (aged 15-64), based on figures published by the Australian Institute of Health and Welfare.
However, according to Rice Warner's Underinsurance in Australia 2017 report, it is estimated that 94% of working Australians had some level of life cover. So why the contradiction in stats? Most likely because the majority of Australians who do have life insurance have it through their super (around 64% according to ASIC figures). And according to the ATO, 39% of Australians have more than one super account. This means a number of people likely have more than one life insurance policy, and yet their policies do not cover them for the amount they may need should they need to claim.
Rice Warner's report estimated that of the 94% who had a level of life cover, the median cover amount was approximately $143,500, which is around twice the median household income. It suggests the amount required to be adequately covered is around eight times the family income.
The number of Australians with total and permanent disability cover (TPD) and income protection (IP) is significantly lower than life cover and Rice Warner reported this was due to most people holding life insurance cover through their superannuation, and some funds not offering TPD or IP as a default.
While default life insurance through super can be an effective way to ensure most working Australians have a degree of cover and can be cheaper, it isn't a tailored product and therefore you could find yourself underinsured. The cost of premiums taken from your superannuation will also reduce your balance, which in turn impacts the amount being invested and will result in less money in your fund at retirement, which will need to be weighed up with paying for premiums separately.
The default amount you will be covered for within a life insurance policy through your superannuation is often lower than the cover you can get if you choose a tailored, standalone product. Because of this, it is a good idea to look at the level of cover you have and consider whether this will be enough, or speak with a financial adviser (many superannuation funds offer financial advice services) for personalised recommendations. You can usually speak with your superannuation fund to increase your cover, or consider looking for a policy external to the fund.
If you're comparing life insurance policies, the comparison table below displays some of the policies currently available on Canstar's database for a 30-39 year old non-smoking male working in a professional occupation. Please note the table is sorted by Star Rating (highest to lowest) followed by provider name (alphabetical) and features links direct to the provider's website. Use Canstar's life insurance comparison selector to view a wider range of policies.
Tips to avoid being underinsured with life insurance
So how much do you need to be adequately insured when it comes to life insurance? As a rough guide, Rice Warner estimated the insurance needs for 30-year-old parents with children to be:
8 times family income for life insurance
4 times family income for TPD insurance
85% of family income for IP insurance.
Basically, when calculating how much you want to be covered for, you may want to consider what debts you currently have, as these could be passed to your next of kin. If you have dependents, consider your long-term obligations and subtract any assets to get a ballpark figure. This could include costs to raise children and for the family to maintain their current lifestyle. A general rule of thumb is:
Your annual salary (multiply this by the amount of years you want your income replaced) + mortgage balance + current debts + costs to raise children and send them to school (and may need to include child care). You could then deduct the amount of money your dependents would receive from your assets (including superannuation and savings accounts).
If you do not have dependents or outstanding debt, and are satisfied your savings would cover your funeral expenses, you may decide you do not have a great need for life insurance.
Moneysmart offers a calculator that could help you determine if life insurance is a good idea for you and how much cover may be required for your circumstances.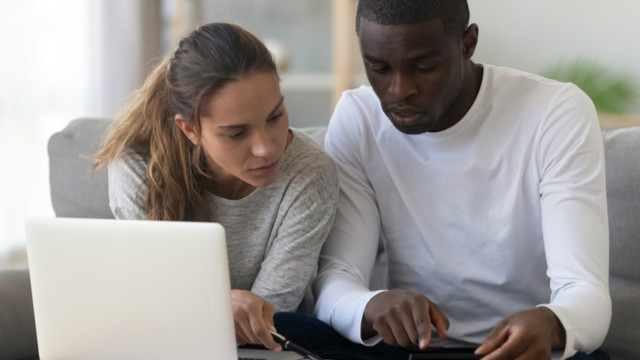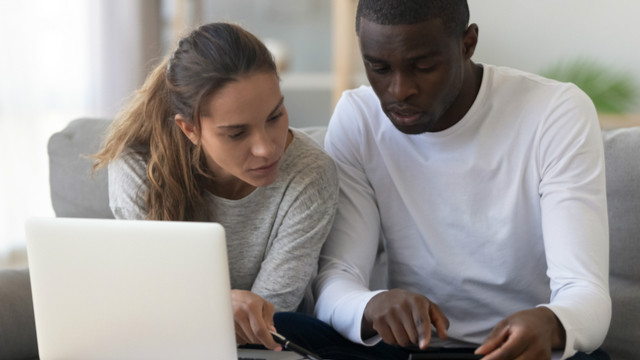 Car insurance
There are several different types of car insurance policies available in Australia, including comprehensive, third party fire and theft, third party property and compulsory third party (CTP). One way consumers can be caught out with underinsurance when it comes to their car is if they are not aware which type of policy they have and what it covers.
The first thing to point out is CTP is different to the other types of car insurance and is usually required to register your vehicle. CTP covers injury you may cause to other people in an accident, but does not cover damage to your vehicle or any other people's property.
Third party property insurance covers damage to other people's property, such as their car. The 'fire and theft' variety of this type of policy also provides a level of cover for damage to your own car caused by fire or theft.
Comprehensive car insurance covers damage caused to your car in an accident and a range of other events (including natural disasters, fire and theft), as well as damage to other people's property, including their car.
Consider the level of cover you would like for your circumstances by thinking about the potential costs that you may incur if you were in an accident or damage occurs to your car, and whether you would be in a position to pay for it if you did not have adequate cover.
Another factor to consider is whether your car insurance policy benefits are based on agreed or market value. Agreed value is a set amount that your car is valued at, decided on between you and your insurer. This is the total amount of compensation you may receive if your car is written off. Market value is the amount your car is worth for resale just prior to the incident, which for most cars means it will decline over time.
Health insurance
When considering a health insurance policy, or reviewing your current policy, look at the inclusions and consider what you are likely to need. For example, if you're young and healthy, it's perhaps unlikely you'll need cover for joint replacements and cardiac failure, but as you age, you'll be more likely to want this cover. While you usually can't add or remove certain inclusions from a policy, you can choose a different policy type that suits your needs to avoid being underinsured as you get older.
In 2019, the Federal Government introduced tiers for health insurance policies to help consumers more quickly determine the minimum amount of coverage being offered for various in-hospital treatments. However, not all policies within a tier are necessarily the same. For example, some 'Bronze Plus' policies may actually end up covering more procedures than others, as they would cover more than the base services required to make the Bronze tier, but not quite enough to be classified as Silver. It is a good idea to look closely at what exactly is covered when comparing policies, rather than purely looking at the tier or cost of premiums.
When it comes to insurance, we generally want our policies to work for us in our specific circumstances, and to provide enough cover for our needs should we need to make a claim. It can therefore be a good idea to regularly review any existing policies, or look at the PDS of any new policies you are considering, to make sure you are comfortable with what is covered. If you have any doubts, it could be a good idea to speak with the insurance provider directly or a financial advisor.
Cover image source: Roschetzky Photography (Shutterstock)