Often available as an optional add-on to life insurance, total and permanent disablement (TPD) Insurance, also known as disability insurance, is one way some people choose to protect themselves and their family financially from the impact of a severe health issue which leaves them unable to work again. But how does it work and is it worth having?
If the COVID-19 pandemic has taught us anything, it's that health and financial wellbeing are inextricably linked. Just as a health crisis quickly created an economic crisis for many countries, including Australia, a health shock for an individual can have a serious knock-on financial impact.
One in five Australians, or around 4.3 million people, are estimated to have a disability, according to the Australian Institute of Health and Welfare. But with only around half of the working age people with a disability participating in the Australian workforce, becoming disabled could be followed by a loss in income for some. There could also be significant costs involved in getting medical treatment, making alterations to your home, or receiving ongoing care and assistance, if necessary. These factors are perhaps partly why some people choose to take out disability insurance.
A disability can be the result of injury, severe illnesses, accidents, ageing, or a combination of these factors, but when it comes to insurance, it's generally injury and illness-related claims which people are covering themselves for.
---
---
What is disability insurance?
Disability insurance is sometimes used as an umbrella term that generally describes a type of cover that provides a benefit if the policyholder suffers a serious illness or injury. The most common type of policy which is referred to as disability cover is total and permanent disability insurance (TPD), but there are other types of policies that are designed to cover people who suffer a serious illness or injury, such as trauma cover (also known as critical illness cover) or income protection cover.
What is total and permanent disability insurance (TPD)?
TPD insurance is a type of cover that's designed to help with financial security by paying a lump sum if you become disabled as a result of severe illness or injury and are unable to ever return to work. In some instances, it may be available as a stand-alone policy, but it is commonly purchased as an optional extra alongside term life insurance, which is also known as death cover.
Generally, TPD policies can work in one of two ways. Some policies are designed to pay a benefit to an individual if they are no longer able to work in their own profession after becoming disabled. This kind of policy, which is referred to as 'own occupation cover' may be suited to people who work in specialised fields, such as surgeons or highly-skilled tradespeople. Other policies, known as 'any occupation cover' pay a benefit if the policyholder becomes disabled and cannot work in any job for which they are reasonably qualified by education, training or experience.
'Own occupation cover' is generally more expensive and is offered by fewer insurers than 'any occupation cover'. However, for 'any occupation cover', the threshold for having a claim approved by your insurer is usually higher.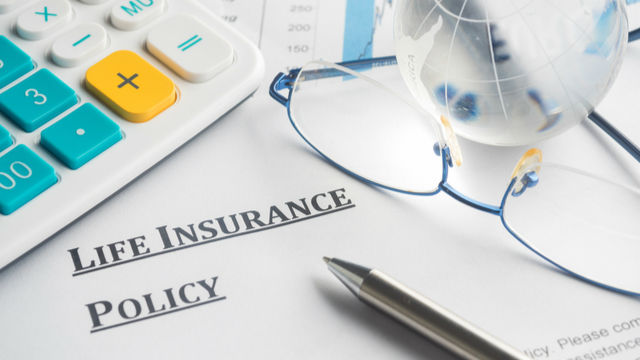 How much disability insurance cover should I consider?
The amount of TPD cover you might need in the event of a catastrophic injury or illness which leaves you unable to work again will depend on your individual circumstances and considerations.
These factors can include how much you would need to replace lost future income, as well as the cost of treatment, rehabilitation or upgrades to living conditions, should these be required. You may also want to factor in the cost of paying off any debt you have, such as your home loan. By international standards, Australians have high levels of household debt, and this could become a more significant burden if a person were to become disabled and couldn't work as a result.
In addition, you could consider the cost of funding any future goals that might be impacted if you became disabled and could not work as a result. For example, these could include the cost of private education for your children or travel plans.
The level of TPD cover you can get may be linked to your life insurance policy if you purchase it at the same time. For example, in some cases you may only be able to get disability cover up to an amount that's less than or equal to your life insurance policy amount. If the policies are linked or if TPD cover is taken as an option together with life insurance cover and you receive a TPD benefit following a claim, then depending on the provider and the policy, the amount of the TPD benefit paid is likely to be deducted from the sum insured for your life insurance policy. Be sure to read the Product Disclosure Statement or contact the insurer for details on how this works, before deciding to take out cover. It may also be worth speaking to a financial adviser for advice tailored to your situation.
When working out how much cover you might need, it could also be worth considering what other forms of support you may have to help cover treatment costs related to your disability, such as private health insurance, or support through the National Disability Insurance Scheme (NDIS).
How do I take out a total and permanent disability insurance policy?
TPD cover is often sold alongside a life insurance policy, but in some cases may be available as a standalone policy. Generally speaking, there are three ways to purchase a life insurance product such as TPD: direct from a life insurer, through your superannuation or via a financial adviser. The method that works best for you is likely to depend on your situation and circumstances, and the level of cover you need.
How much does disability insurance cost?
Because TPD insurance is often sold alongside a life insurance policy rather than as a standalone product, the cost is generally added to your total life insurance premium. How much it ends up adding to your overall premium – or indeed the entire cost if you take out a standalone TPD policy – will depend on various factors, which could include:
The level of cover you take out: The higher the level of cover you choose to take out, the more it is likely to cost in premiums.
Your age, lifestyle, health, occupation and gender: Generally speaking, life insurance products, such as TPD, become more expensive as you age. Men also typically pay more than women. If you have pre-existing medical conditions or work in a high-risk profession, this is also likely to affect the cost of your premiums.
Stepped or level premiums: Whether your premiums are stepped or level could also impact the cost. Level premiums remain more stable over time but generally are more expensive to begin with. Stepped premiums usually start out at a lower level but increase over time as you age and your risk of making a claim increases.
Is there other financial support available if I become disabled?
In addition to the protection offered by insurance policies such as TPD cover, there may be some other forms of financial support available to you, but it's important to understand that these sources of support only apply in limited situations and are not intended as a substitute for insurance products which may be appropriate for you. These could include:
Workers compensation: If you have an accident at work or get sick due to your work, you may be able to make a claim on workers compensation insurance, which employers must have in place for their employees. This could help cover lost income while you can't work and the cost of some medical treatment and rehabilitation. It may also provide a lump sum if you are permanently impaired. However, the cover available is generally limited, and may not cover all of your expenses should you become disabled. Importantly, it only covers working individuals who become injured or sick because of their work.
National Disability Insurance Scheme (NDIS): If you have a disability that is likely to be permanent and significant, you may be eligible to receive funding from the NDIS. The NDIS funds "reasonable and necessary" supports to help those eligible fund daily personal activities, transport and mobility (such as wheelchairs), access to work and education, household tasks, home and vehicle modifications and therapeutic support. The NDIS does not cover everyday living expenses such as the cost of rent, home loan repayments, bills or visiting the dentist.
Cover image source: YAKOBCHUK VIACHESLAV (Shutterstock)