CommSec's chief economist Craig James shares his thoughts on Australia emerging from its first recession in almost 30 years, plus what it could mean for interest rates, jobs, property prices and super.
Is the recession over?
The Australian economy grew by 3.3% in the September quarter after contracting 7% in the June quarter and 0.3% in the March quarter.
Now the technical definition used by economists for a recession is two consecutive quarters (two, three-month periods) when an economy declines. In other words, two consecutive quarters of declines in gross domestic product (GDP).
It is hardly a perfect definition, as it fails to take into account that no two recessions are the same and the societal impact of a recession – especially on the labour market. But based on this definition, Australia has emerged from recession and the outlook for growth is encouraging.
What is the outlook for the economy?
Certainly this has not been a 'typical' recession, and that is understandable given that it was caused by a health emergency rather than an economic emergency. But the response to the crisis has been tremendous. Governments, the central bank, trading banks and private companies are providing unprecedented support and stimulus to keep businesses in business and people in jobs. And while there is still some way to go, the economy is on its way back. And in the dark days of March, that was generally not expected.
The Reserve Bank Governor has downplayed chances of a swift recovery. It will still take nine to 12 months for annual growth returns to economic activity. But the strategies and procedures for dealing with the health and economic crisis appear to be working.
We, at the Commonwealth Bank Group, expect that the economy will grow from here and that Australia won't relapse into recession. The economy is tipped to grow 4.2% in 2021 after contracting by 3.3% in 2020.
What does it mean for interest rates?
The job is not done. The economy is still around 4% smaller than a year ago. But more people are returning to their workplaces as businesses reopen and gear up ahead of Christmas. And there is the real prospect of vaccines being rolled out in coming months.
Monetary policy settings are not expected to change for the foreseeable future. The Reserve Bank has committed to leaving the cash rate at 0.10% for the next three years.
While the economy is tipped to grow from here, uncertainties still remain. Social distancing needs to be maintained, the virus must be suppressed and people need to have confidence to return to work, shops and entertainment venues. Vaccine developments are also critical to the outlook.
What does it mean for the job market?
Now is the time for job creation. If more people have work, income and spending then generally rises and more businesses can reopen, survive and thrive.
We retain our hope that the jobless rate has already peaked at 7.5%. But the jobless rate will likely remain elevated, holding broadly around 6-7% over most of the coming year, easing to around 5.75% in a year's time.
What does it mean for the sharemarket?
Globally, sharemarkets have been rising on the prospect that one or a number of vaccines will be rolled out in 2021. But the rising numbers of virus cases in Europe and the US have been capping gains.
In Australia, the hope is that the virus remains suppressed and vaccines will be available in 2021. At the same time, state and territory economies are making good progress to more 'normal' conditions.
We expect the Australian ASX 200 to lift to around 6,900 points by mid-2021 and 7,225 points in around a year's time.
What does it mean for the property market?
Interest rates will stay low for the next three years. And governments are providing support for buyers. Low listing numbers and solid demand are putting upward pressure on prices.
But key uncertainties are the outlook for the job market and when foreign borders reopen. Unemployment is expected to only ease gradually over the next few years. Businesses must have confidence that the worst has past, there will be no relapse of the economy and that it is an opportune time to put on more staff.
We expect foreign borders to remain closed for most of 2021, and without the demand by migrants there is likely to be reduced demand for property. Population growth is the weakest since 1916.
So steady growth for both property demand and property prices is expected. But significant uncertainties exist.
What is the outlook for superannuation?
Superannuation is a long-term asset. There will be periods when returns outperform long-term averages and times of underperformance. But when budgeting or planning, assumptions on returns should be made on long-term averages.
The implications for your superannuation nest egg and returns always vary with your proximity to when you want to use the funds. The closer you are to retirement, the more you are likely to focus on liquidity and capital preservation.
If you are in your 20s, you may adopt a more aggressive strategy with your superannuation assets. The sharemarket is already focused on economic recovery and share prices have bounced back from lows.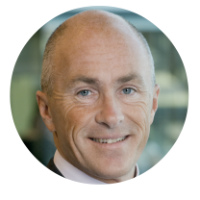 Craig James is chief economist at Commsec. Craig is a regular on TV and radio and also does newspaper interviews and writes regular commentaries. He holds both Bachelor and Master degrees in Commerce (Economics), and is Adjunct Professor at Perth's Curtin Business School.
---