What's in store for the property market next year? Buyer's agent Michelle May reveals the trends she thinks we are likely to see.
With the economy taking a hit this year, many Australians have been sitting cautiously watching and waiting to see what the impact will be on the property market before making any big moves. How will the market respond in terms of property prices and buyer appetite as many households navigate changes in their personal circumstances as a result of COVID-19?
If this year has taught us anything it is that you almost need a crystal ball to predict the future but, based on years in the game and some pretty solid market indicators, here are the trends I think we can expect in 2021 and some tips to help you navigate the market.
1. Historic low interest rates mean buyer confidence is likely to increase
In a bid to bolster the economy through the current crisis, the Reserve Bank of Australia (RBA) has slashed the official cash rate to a historic low of 0.1%. With the RBA stating that it doesn't anticipate rates increasing for at least the next three years, the carrot has been dangled for potential buyers. Borrowing has never been cheaper and may give all categories of buyers the confidence to jump in.
Motivated by high clearance rates and strong sales results, vendors may have more confidence to list their properties, meaning there is likely to be a slightly higher number of transactions in the near future.
2. Aussie expats are buying property to move home
Some Aussie expats are looking for the option to return home in response to the uncertainty created by COVID-19. The majority of expats I work with are young families looking to buy in areas where their kids can grow up and go to school.
3. The housing market is likely to remain undersupplied
While we are anticipating growth in the number of properties to hit the market in the early months of next year, those looking to buy may still find there is not a lot of choice in most city/metropolitan areas.
I foresee that the continued high demand for properties will outstrip the supply of houses. This means that where there is a shortage of houses on the market, auctions will probably continue to yield good results for quality stock and exceed asking prices.
Many vendors are hesitant to put their properties on the market because there's nothing out there for them to buy. A large number of the sales happening right now are people who are leaving the capital cities of Australia altogether, and so don't have to worry about undersupply of stock and pressure of buying a new property in the city.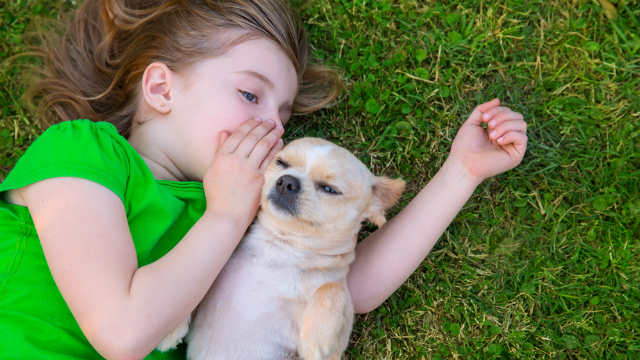 4. Purchases will be more based around functional uses of homes due to COVID-19
For many Australians, the motivation for buying a home next year will change from what it once was. Now, more than ever, home is our safe haven and is associated with family and comfort. The pandemic has highlighted what functionality in the home they really want.
Features such as a home office and a space for the kids to learn at home have become essential for many families. There is also an increased focus on outside spaces. Those looking to buy in inner-city suburbs are really focusing on green spaces around them such as community gardens and parks and those buying further out are keen to secure homes with a backyard, or at the very least a courtyard.
5. 2021 will be a seller's market
Competition to secure property is likely to be high next year which will put sellers in the box seat. Many vendors may know they are in a position to hold on and secure their price – this is why I think we will not see house prices drop in 2021.
Buyers will need to be on the front foot and proceed carefully. The fear of missing out on 'the one' can lead to overpaying for property.
6. Quality apartments will still sell well
In some suburbs house prices have risen largely as a result of the lack of supply of homes. In the apartment market, this is not generally the case. There is lots of new apartment stock on the market and there are fewer apartment buyers out there.
This means that if you are looking to buy an apartment now could be a good time to buy. As long as you do your due diligence and only look for quality stock, there are some good opportunities.
Many buyers are shying away from newer developments and turning to red brick, older apartments due to the integrity of the build of the apartment blocks. To that end though, this means there's a slight shortage in this part of the apartment market because they're in high demand.
There are plenty of options to buy 'newer' apartments. If you are interested in such properties, you must ensure you get a full understanding of the quality of the build and the commitment from the strata committee and owners to maintain and run the complex.
7. 2021 is the year for investors
As more apartment stock comes on the market, seasoned investors will continue to shop –offloading the sub performers and upgrading to better quality investments to add to their portfolios. With low interest rates many first time investors are keen to jump in.
8. More parents will be helping their children
The higher property prices go, the more money you need to save for a deposit. The past couple of years of property price growth saw many first-time buyers lament that they would never be able to save what they needed to get their foot in the door. In many cases, these youngsters were often turning to the bank of Mum and Dad to help them get over the line.
Whilst 2021 may see our property prices hold tight, some parents may see this as the ideal time to help their children into the market. The First Home Loan Deposit Scheme allows some first home buyers an opportunity to enter the market with just 5% down and not pay for Lenders Mortgage Insurance – a deal that is appealing to the kids and parents alike, many who float their children a portion of their deposit to get them started.
9. Escape homes outside of the city
Our ability to work remotely this year has many Australians realising they really can be based from any location and still work. In a market that was primarily designed as a lifestyle choice, the humble holiday home will make a resurgence as we set up alternate hubs to both work and play from. Tree changes and sea changes have also become more efficient and more cost effective, meaning these too will be on the rise.
Cover image source: Mikibella (Shutterstock)
---
About Michelle May
Michelle May is founder of Michelle May Buyers Agents, offering a personalised property buying service for the inner west and eastern suburbs of Sydney. She has more than 20 years of property buying experience. Michelle is also co-host of the Sydney Property Insider podcast.