School catchment areas are a hot topic of conversation between parents of school-aged children. However, even if you don't have kids or your little ones aren't yet old enough to attend school, being aware of how catchment zones work could be important.
They not only determine your access to local public schools, but they can also have an impact on the value and appeal of your property.
What is a school catchment area?
Generally speaking, catchment areas are geographical areas set around schools, which indicate where the bulk of a school's pupils must live to be eligible to enrol. They mainly apply to government-run public schools. These areas are also known as school zones (Victoria, SA), intake zones (NSW), local intake areas (WA, Tasmania), priority enrolment areas (ACT, NT) or catchment areas (Queensland).
The area boundaries for public schools are set by the relevant state or territory government. The restrictions on enrolments is necessary, according to the NSW Government, to ensure all students have equitable access to the local state school closest to their home. It also advises that school catchments can change for many reasons, including new schools opening, nearby schools closing or changes to the demographic makeup of the area.
Independent, religious and private schools do not generally place any zone restrictions on their enrolment. However, schools comparison company The Good Schools Guide reports that some of these schools may take location into account when considering a child's enrolment. For example, a Catholic student and from a local parish may be given enrolment preference over one who lives further away.
Can children be admitted to a school outside their direct catchment?
In most states, schools do typically allow students who live outside their catchment area to apply for enrolment. However, these applications are usually made on the understanding that enrolment is not guaranteed. This is called, in many cases, an "out-of-catchment" or "out-of-zone" enrolment.
In Victoria, for example, a sibling of a student already enrolled at a school may be admitted, even if they live outside that school's catchment zone. The child may be placed on a waiting list if they can't be accommodated at the school right away.
In Queensland, applications are processed and assessed in the order they are received, and a state school's ability to accept students who live outside its catchment area depends on a number of factors:
| | |
| --- | --- |
| Capacity | Whether the school has reached capacity, once all in-catchment enrolments are met |
| Relocations | The school's need to allow for in-catchment students who may relocate into its catchment area during the year |
| Class sizes | The school aims to ensure an even spread of students across all year levels, while maintaining its class size targets |
| Balance | It must ensure its out-of-catchment enrolments do not reduce its capacity to meet in-catchment enrolments. |
Although the rules differ between states and territories, and even from school to school, typically, the closer a school is to its capacity, the more stringent the school is likely to be in enforcing the school catchment zone, The Good Schools Guide states.
For instance, if a school has capacity for 800 students and a current enrolment of 700, they may allow more out-of-zone enrolments. Once their enrolments get closer to 800, they may start to operate a waitlist.
What impact do school catchment areas have on property values?
President of the Real Estate institute of Victoria (REIV), Robyn Waters, says her organisation recently conducted research into school zoning. It found that suburbs zoned for popular public primary and secondary schools had the potential to secure sale prices of up to several hundred thousand dollars more than those homes located outside the zone.
To explain the potential impact, Ms Waters used the example of houses near the highly sought-after Beaumaris Secondary College about 20km south-east of Melbourne's CBD.
"The median house price for a residence within the designated neighbourhood boundary for the newly opened Beaumaris Secondary College is $1.62 million while the median for a house within a one kilometre radius of the zone has a median of $1.21 million – $412,500 less," Ms Waters said.
She said median price differences of more than $100,000 from within and outside school zones have also been found around schools in other parts of Melbourne, in particular the eastern suburbs and inner city. These include neighbourhoods such as Glen Waverley, Kew, McKinnon, Mount Waverley, Camberwell, South Yarra, Malvern East, Malvern, Hampton, Preston, Fitzroy, Hawthorn East, Altona and East Bentleigh. She said that proof of residency was often an essential step in securing a spot in one of these sought-after schools.

"Most of these schools require proof of residency such as a council rates notice, utility bills, a driver licence, a statutory declaration of residence, or a minimum leasing arrangement of 12-months from a Licensed Real Estate Agent and many only offer school tours for families who live within the designated zone," Ms. Waters says.
The REIV's research revealed the following variances in house prices inside and outside school catchment zones in December 2018. Note that outside zone relates to any address that is located 1km or less from a school zone boundary:
Secondary schools in Victoria
| School | Median price inside zone | Median price outside zone | Difference |
| --- | --- | --- | --- |
| Beaumaris Secondary College | $1,622,500 | $1,210,000 | $412,000 |
| Glen Waverley Secondary College | $1,621,000 | $1,300,000 | $312,000 |
| Kew High School | $2,001,000 | $1,715,000 | $286,000 |
Primary schools in Victoria
| School | Median price inside zone | Median price outside zone | Difference |
| --- | --- | --- | --- |
| South Yarra Primary School | $1,700,000 | $1,365,000 | $335,000 |
| Lloyd Street Primary School | $1,980,000 | $1,757,500 | $222,500 |
| Hampton Primary School | $2,050,000 | $1,855,000 | $195,000 |
Senior lecturer at Monash University's Department of Econometrics and Business Statistics, Daniel Melser, also suggested that buying a home in a popular school zone could be a smart investment for parents looking to keep household costs down in the long run. Dr Melser said the one-off premium a parent would pay when purchasing a property within the zone of a quality public school could be much cheaper than the ongoing expense of fees for some private schools.
His research on the Sydney house market found that the price premium for houses within a highly regarded school zone was 1.4%. However, his research also found that weekly rents were up to 1.2% higher than the average in similar school zones.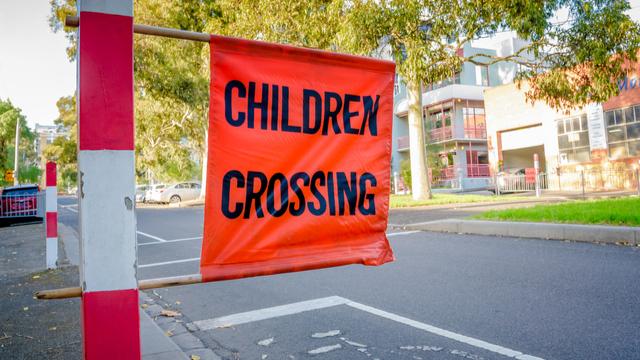 Consider the pros and cons of buying in a school catchment area
Higher demand for housing near popular state schools can affect prices and the number of homes on the market, so it is wise to consider the pros and cons of buying in a particular school zone.
The Real Estate Institute of Victoria (REIV) reports that homes located within popular catchment areas are often tightly held – owners are less likely to want to sell, and renters are less likely to want to move out – which means there can be fewer homes on the market or available to rent. Couple this with more people wanting to buy or rent in the zones, and house hunters could find it harder to find their dream home inside a zone than outside of it.
However, this boost in demand, coupled with a finite level of supply, can drive strong long-term property price growth for those who buy in those areas, Ms Waters said.
Dr Melser's research also found that a 5% increase in school quality scores, as measured by NAPLAN testing (which looks at literacy and numeracy skills of students), increased house prices by around 1%.
However, if you are house hunting and you don't need to be in the school catchment area, it could be possible to save some money on the purchase price of your home by choosing a property just outside the zone's border. This way, you are not competing with others who are prepared to pay a premium for a school-zoned property, and there's a chance there could be more properties to choose from.
You may also face less competition from property developers. Melbourne real estate agent Daniel D'Assisi said in an interview that developers deliberately target properties within popular catchments, stating that properties outside the zone attract 30 to 40% fewer inspections and enquiries, and sell for 5% to 10% less than those within the zone.
Do school catchment areas apply to both renters and homeowners?
School catchment areas apply to everyone, regardless of whether they are renting, paying off a mortgage, or they own their home outright.
REIV advises that renters may need to produce a lease of at least 12 months or more in order to gain entry into a popular school.
The rules around catchment areas differ according to the state and territory, as well as the type of school. If you're interested in enrolling your child in a school that falls outside the catchment zone of your home address, check with your state or territory education department to see what your local school catchment areas are, and which rules apply:
Header Image Source: Sabelnikova Olga (Shutterstock)
---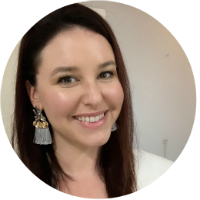 Sarah Megginson has been a finance and real estate journalist for more than a decade, having written for; She Knows Australia, Your Investment Property, Mamamia, Marie Claire, and travel features for Tourism Australia, BUPA, Jetstar and more. Sarah has also been the editor of Your Investment Property magazine since 2016, while being an opinion columnist, a freelance writer, and an editor who has penned 20+ books. She has three young children and is an ambassador for Act for Kids. Sarah holds a Bachelor of Communications from Griffith University.
Keep up to date with Sarah through her site.