Settling on a home is one of the most exciting days in many people's lives – you've finally bought your very own home!
Whether you're a first-time buyer, upgrading to a bigger place or buying an investment property, settling is the final step in a complex process. If you're selling the property, it's a hugely exciting time that often means a decent financial windfall.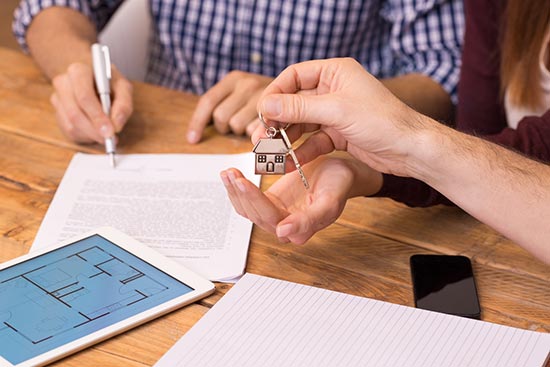 The short answer is no: you are not legally obliged to organise home and contents insurance before your final settlement date. However, you most definitely should get insurance, as it is an extremely good idea to do so!
Home insurance protects your home (i.e. the actual building) for all sorts of accidental damage and legal liability, whereas contents insurance protects the majority of your possessions within your home. Not having home insurance is extremely risky, since there are many things which could happen to your home that will leave you paying out of pocket for repairs or replacements.
You can compare home and contents insurance on our website. See below for a snapshot of the current policies available on our database, with links direct to the providers website.
Please note that this table has been formulated based on policies currently available to homeowners under 50 years old in NSW & ACT, with home and contents valued below $550K.

When should I get home insurance?
Your lawyer or conveyancer will usually recommend that you take out a suitable home and contents policy that is effective from the date you purchased (or sold) the property. This means after signing the contract but before settlement.
This way, you protect your interest in the property and don't rely on the seller having an insurance policy themselves. Consider what happens if damage occurs to your new property during the settlement period (after you've signed the contract, but before you've settled). Most of the time, this damage will mean that the dwelling is no longer in the condition that the seller promised, meaning you need not settle. If the seller has cancelled their insurance, it will make things very expensive for them to repair and waste further time.
On the other hand, if the damage is not sufficient to void your obligation, you'll be forced to settle. If you don't have a current home insurance policy on your new home, you'll be left paying out of pocket for the damage!
Lastly, it may not be a legal requirement, but it certainly is a business requirement – most mortgage lenders will require you to take out insurance, because they have as much an interest in your property as you do. In other words, it's as good as mandatory to get home and contents insurance well before you settle.
Compare Home & Contents Insurance