If you've been contemplating purchasing (or even renting) a unit, townhouse or apartment, you've probably come across the term 'strata title'.
Unlike the individual land title you take possession of when you purchase a house on its own block of land, when you buy a property that is part of a strata title, you not only own your unit or apartment, but you also share in the ownership of the common property and land the complex sits on. Here we'll break down what exactly a strata title is, some of its pros and cons and what your responsibilities could include when buying into a strata-title property.
What is a strata title?
When you own a strata title property, you have individual ownership over your apartment or townhouse (called a 'lot'), as well as shared ownership over the 'common property', such as the driveway, foyer and garden. The common property is then managed by a legal entity.
Depending on which state or territory the property is in and the type of scheme that property is organised under, this legal entity may be known as the owners corporation, body corporate, strata company or community corporation.
Today there are more than 270,000 strata schemes across Australia, made up of over 2 million lots. It is not only residential properties that can be part of a strata title – caravan parks, serviced apartments and retirement villages, along with commercial, retail and mixed-use premises can also exist under strata plans, and in Western Australia, there are even some vineyards which are part of a strata title arrangement.
What is a community title?
Community titles are similar to strata titles in that they apply to properties that share a common area, such as a driveway. However, in a community title scheme, each property usually has its own land allotments and clearly defined and surveyed boundaries, such as in a gated estate. Decisions made for properties under a community title are also through a body corporate or community corporation (or community association), but the insurance set up may be different to strata titles, as owners are generally responsible for their own lot, with the community corporation only being responsible for insuring common areas. This differs from strata titles where the buildings belonging to individual lot owners are also covered by this broader insurance, according to conveyancing firm Think Conveyancing.
What is an owners corporation or body corporate?
An owners corporation, also known as a body corporate, is the legal entity responsible for managing and maintaining the common areas of a strata-titled property. The owners corporation committee is usually made up of all lot owners (not tenants). Some large developments, particularly those with a mix of commercial and domestic lots, may have multiple committees to divide responsibilities and costs. Some owners corporations may choose to hire a body corporate manager to assist with administrative requirements.
On top of this, the owners corporation may elect lot owners to form a committee, and delegate certain decisions to that committee.
According to Strata Data, the responsibilities of an owners corporation or body corporate include:
Upholding all the rules and by-laws covering the property;
Managing insurance for the building and common property, and administering the common funds (the fees paid by lot owners);
Maintaining and repairing the common property;
Keeping records, such as budgets, financial records, minutes of meetings, and a register of lot owners and committee members (if a committee has been elected). The body corporate must make this information available to owners if requested;
Handling complaints or disputes between individual lot owners or tenants, on issues such as noise, carparking and anti-social behaviour, and enforcing by-laws.
What are your responsibilities as a lot owner?
When you purchase a strata title property, you will likely find there are some key differences compared to owning a stand-alone house on an individual block of land. According to Strata Data, some of the things individual lot owners are responsible for include:
Obeying all the by-laws as set by the body corporate. These may include things like restrictions on where you and your guests can park cars or where you can hang washing, for example;
You'll be invited to participate in the annual general meetings (AGMs) where office bearers are appointed and committees formed and decisions on larger-scale issues are made (which may include major renovations or repairs and financial matters). Attendance isn't compulsory, and you can appoint a proxy to attend on your behalf if you wish;
Notifying the owners corporation if the lot changes ownership, or if the tenants in a rental lot change;
Paying all the required fees and levies on time, as agreed. These levies cover the cost of maintaining and repairing the property, as well as contributing to a 'sinking fund', which can be accessed to pay for major, unforeseen expenses or damage. These fees may increase if any unforeseen major repairs are required or a decision is made for renovations to be conducted, and all lot owners are obligated to pay them.
It is also important to note that you maintain all responsibility for your own private-use lot, including maintenance and upgrades. You will also be responsible for your own contents, which may involve considering purchasing contents insurance as this is not usually covered under the body corporate's building or public liability insurance.
What are some pros and cons of owning strata title property?
When deciding whether a strata-titled property is for you, consider what your responsibilities could be as a lot owner and whether the communal-style living would suit your individual circumstances and needs. It could be a good idea to do your own research on the property you are interested in and consider seeking professional advice before making any purchase. However, here is a list of some general pros and cons typically involved in owning a property which falls under strata title:
Typically, units, apartments and townhouses are cheaper, on average, than buying a house, so they can be a more affordable way to enter the property market, or enable you to buy into an area you may not have otherwise been able to afford;
You most likely won't need to take care of the maintenance of the common areas, as this is undertaken by the owners corporation. You are normally only responsible for maintaining and repairing your individual lot;
You may be able to access facilities such as a pool, gym or secure parking, without having to pay the entire cost of purchasing and maintaining these facilities yourself.
The property (particularly apartment buildings with locked front access or gated complexes) may offer greater security than a stand-alone property.
You'll generally need to pay strata levies (owners corporation fees), which can be expensive, especially if your property is in a complex with facilities such as a lift or pool;
You (or your tenants) may be living in close proximity to neighbours, so issues such as noise disturbances may occur;
You may be bound by certain restrictions, depending on the strata by-laws specific to your building. For example, you may only be permitted to park your car in certain areas, there may be limits to the types of pets you can own and you may not be allowed to perform renovations or modifications to the property that don't match the overall aesthetic of the complex;
Decision-making in an owners corporation can be a lengthy process, and there's always the potential that your ideas or preferred course of action could be voted down by other members at meetings;
The value of your property will be linked to the value of the others in the complex, so there may be a limit to your ability to boost your property's value through renovating.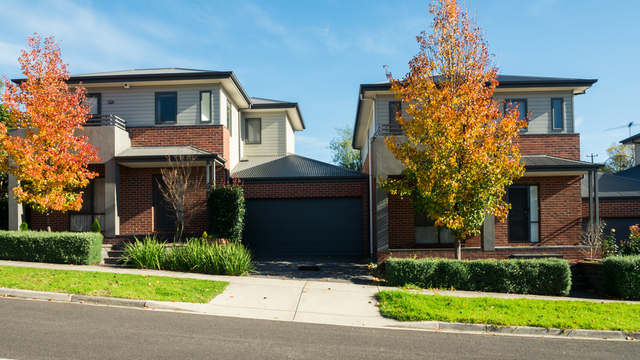 What should I find out before I buy a strata title property?
Before you purchase a strata title property, some of the questions you may want to ask could include:
What are the owners corporation or body corporate fees involved?
Are there any major repairs to the building or common areas scheduled in the near future?
What are the rules for the common areas?
Are there any restrictions on the types of renovations or cosmetic alterations you can make to your property?
Are you allowed to have a pet?
Are there restrictions on where you and/or your guests can park your car, hang washing, or smoke?
For more information on strata legislation in your state, including key terminology and tips on where to go for help or advice, click on the relevant links below.
---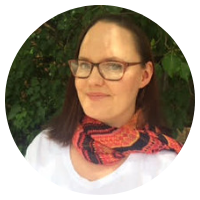 About Emily Boyd
Emily Boyd is a freelance journalist and editor from Melbourne. She has a Masters degree in International and Community Development, and is a self-confessed research nut who loves to take tricky topics and make them more accessible and digestible to empower her readers. She's also a mum of three and an enthusiastic amateur baker.
Cover image source: Jason Finn (Shutterstock)