You've saved for years to pull together a house deposit – now when and how do you hand over the money? And where does it go?
When do I pay the home deposit?
In a standard property sale, the home deposit has to be paid when you exchange the signed copies of the sale contract with the seller ("vendor"), after your offer has been accepted. If you buy at auction, you will sign the contract and pay a deposit (usually 10%) on the spot. Once you have exchanged signed contracts and paid the deposit, the contract is legally binding but you do not technically own the property yet.
Here's what happens in a standard property sale in more detail. When you agree to buy a house, you sign one copy of the contract and the seller signs another copy – and then these are swapped so that you both sign both copies of the contract. The contracts can be swapped in person or through the post, and it is usually handled by your solicitor, conveyancer, or real estate agent.
It is standard practice in Australia that when the contracts are exchanged, the buyer must give the seller a 10% deposit, unless the contract has specified a different amount for the deposit.
Does your home loan comparison rate start with a 2?
Take a look at what 100+ lenders are currently offering.
Your home loan lender will also have specified an amount that you must have in the bank for use as a deposit, and this may be different to the amount your contract specifies you must pay the seller. So your lender may require that you have 20% of the purchase price available as a deposit, even if you only have to pay the seller a 10% deposit.
5-Star Rated Home Loans on Canstar's database
If you're in the market for a new home loan, the comparison table below features some of the outstanding value variable rate home loans on our database with links to lenders' websites, sorted by comparison rate (lowest-highest) and then alphabetically by provider name. Products shown are principal and interest home loans available for a loan amount of $500K in NSW with an LVR of 80% of the property value. Choose between the First Home, Next Home and Investing tabs to view results most relevant to you. Before committing to a particular home loan product, check upfront with your lender and read the applicable loan documentation to confirm what upfront costs you may be charged, and whether the terms of the loan meet your needs and repayment capacity.*Comparison rate based on loan amount of $150,000 and a term of 25 years. Read the Comparison Rate Warning. Use Canstar's home loan selector to view a wider range of home loan products.
Is a home deposit different to a holding deposit?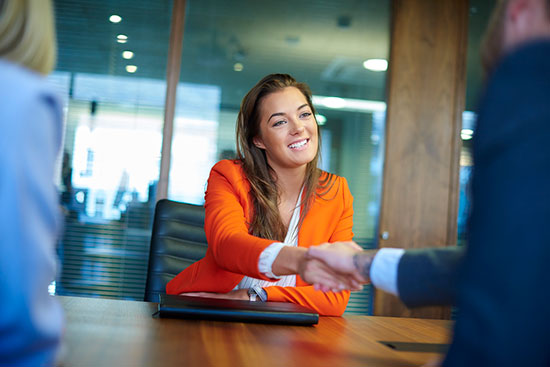 Paying the official home deposit is different to paying a holding deposit. A holding deposit is money that a prospective buyer pays to the seller as an "expression of interest" after you have made a verbal offer and the seller has verbally accepted. The holding deposit is a way for the buyer to show that they are serious about wanting to buy the property.
A holding deposit is not compulsory, so even if the seller asks you for a partial deposit as a holding deposit, you do not have to pay this if you do not want to.
How much do you pay in a holding deposit? It varies from state to state, so it can be around 1% of the purchase price, 0.25% of the purchase price (in NSW), a few hundred dollars, or as little as $100 (in South Australia).
If you pay a holding deposit, make sure you get a written receipt from the real estate agent confirming they received it. This receipt should also state that they will refund the money to you within a certain timeframe if the seller decides to accept someone else's offer instead.
Should you pay a holding deposit? The potential trap for buyers in paying a holding deposit is that there is no formal contract yet, so paying a holding deposit is not a guarantee that you will get the property. This means that the seller is legally allowed to accept someone else's offer, which is known as gazumping. The holding deposit is fully refundable and you should get it back if someone else's offer is accepted.
If you have paid a holding deposit and your offer is accepted, then when the contracts are exchanged, the holding deposit is deducted from the full deposit on the property.
How do you pay the deposit?
There are several methods available for paying a deposit when buying property in Australia:
Note that "cash" can refer either to your money in the bank (a bank transfer) or actual notes and coins. While cash in a bank is accepted by all real estate agents, many real estate agents will not accept large amounts of cash in note form for a property deposit.
In the case of buying at auction, you should always check before the auction what payment methods are available for paying the deposit. Most real estate agents recommend you bring your cheque book to the auction or ensure that you have enough in your account to make a sizeable bank transfer on the day.
Some buyers who are purchasing a property off-the-plan are able to use a Deposit Bond instead of paying a traditional deposit. A Deposit Bond is not technically a deposit – it is a promise to pay the deposit at a future date.
This makes sense when you are buying off-the-plan, because the property may not even exist yet, and the property sale may not settle for another 1 to 2 years. Using a Deposit Bond means that owner occupiers or investors can hold onto their assets (their house or investment portfolio) for a while longer, and sell the assets later to raise the deposit money when it is actually needed.
What happens after you pay your deposit?
Once you have paid a deposit on a property, you have a legal right over that property, called a financial interest. It doesn't mean that you own the property – yet.
After the exchange of contracts and paying the deposit, there is a cooling-off period during which you can get out of the contract if you provide written notice, but you may not get your whole deposit back. There is no cooling-off period if you buy at auction. This cooling-off period is a different length in each state and territory:
After the cooling-off period, the contract becomes unconditional. At this point, you should get home and contents insurance for the property – yes, even before settlement.
Settlement usually takes place 3-6 weeks after the contracts have been exchanged (depending on which state the property is located in), although some contracts may have a 6-month settlement. This is when you (translation: your home loan) pays the rest of the purchase price. After settlement, you are the legal owner of the property.
How to raise a house deposit
We have several tips for raising a house deposit. Read the following articles for more information:
Smashed avo or a new home? How to review your home buying budget