[bs_lead]If your window is broken, understanding the replacement costs can be a helpful first step. We investigate what's involved in replacing a window and how much the job may set you back.[/bs_lead]
Should you repair or replace your window?
If your windows are damaged, will they need to be fully replaced or merely repaired? Typically, if it's just the glass that is smashed, then that can be reglazed without having to replace the entire window unit. However, if the frame is damaged, or defective, that could require more extensive work. Either way, it could pay to call in a qualified glazier for their opinion and a quote.
How much does it cost to repair broken glass?
If it's just the glass that is damaged, it's possible that you may just need the pane replaced. That typically requires a glazier to assess the damage and measure up the window. Trade services website Hipages states that a glazier could cost between $60-$80 an hour plus materials. However, that could rise to as much as $150 an hour if it's an emergency repair. An emergency window repair is classified as any damage, such as smashed glass, that needs an immediate fix. Typically, emergency repairs might include house break-ins, storm damage or accidental breakages.
Once the glazier has assessed the damage, they will then cut and fit the glass to the exact size of your window frame and secure it in place. It may not be possible for the glazier to install an exact replacement pane, especially in homes built before 1989, when all glass installed had to comply with the Australian Safety Standard. According to glaziers, Jim's Glass, pre-1989 made glass, sometimes known as 'float glass', 'annealed glass' or 'monolithic glass', can be dangerous when broken into shards. It is currently still sold but only in 4mm thickness, not 3mm like it once was.
A NOTE ABOUT SAFETY: National glass company O'Brien states that damaged glass "can be a potential hazard" and should be attended to quickly. A broken window may also reduce the security of your home, making it vulnerable to break-ins. The company states that they would prefer their customers not to attempt to handle any broken glass, and to wait for a professional glazier to assess the damage. However, the company goes on to state "if you do need to clear up broken glass before our experts arrive, don't forget to wear thick, strong gloves to protect yourself".
---
---
Does home insurance cover a smashed window?
Whether your home insurance covers a broken window depends on your policy, and typically the type of damage and how it was caused. Home insurance covers the cost of rebuilding or repairing your home and may also protect your property against situations that are uncontrollable such as damage from natural disasters like storms, floods and bushfires, according to the Federal Government's MoneySmart website. Some insurance companies offer accidental damage as an optional extra to their standard home insurance policy, as well as if it's a result of a break-in or other crime. However, most policies do not cover repairs caused by normal wear and tear, or if the breakage is caused by a lack of maintenance to a home. It is best to check your policy carefully to find out exactly what types of repairs are covered.
MoneySmart warns that exclusions, caps, limits, excesses and other conditions may also apply, and that these vary between each insurer, and recommends asking questions as well as reading the product disclosure statement when comparing policies and providers.
How much does it cost to replace an entire window?
If there are problems with the window itself – for example, if the frame is damaged, won't close properly or isn't keeping water out – you may need to have an entirely new one installed. Any replacement windows must also comply with Australian standards, so it might not be possible to replace a window with an identical one.
Many factors can cause the price to differ, such as the size and location of the glass, according to online marketplace OneFlare.
Type of window
The type of window you have can make a repair/replacement easier or much harder, so can impact the cost of window replacement. Each type of window is priced differently:
Single-hung: A vertical window with two sashes (moveable panels). The top sash is fixed in place and does not move.
Estimated replacement cost: $50-$100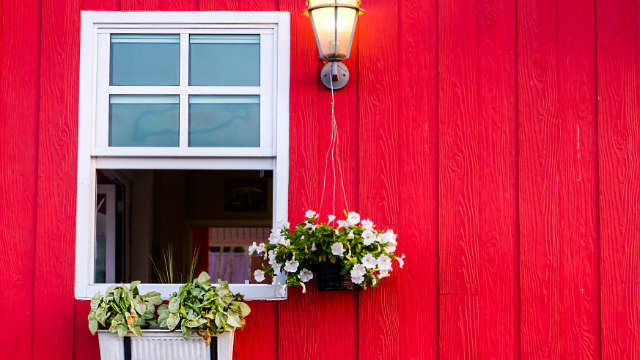 Double-hung: Unlike the single-hung window, both sashes slide up and down.
Estimated replacement cost: $350-$400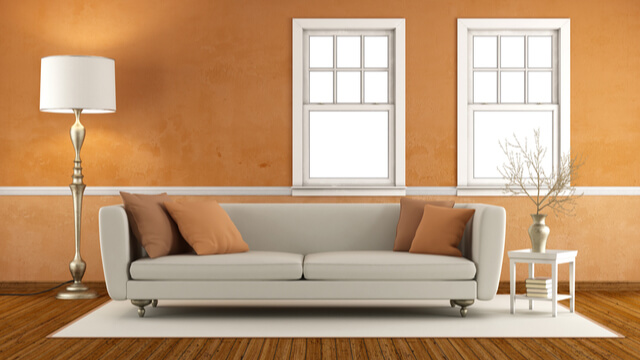 Fixed-pane: These are windows that cannot be opened or shut.
Estimated replacement cost: $50-$100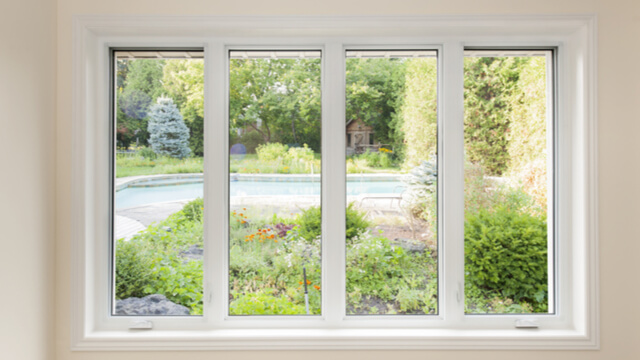 Bay: These windows allow extra space and light to be added to a room by coming out at an angle.
Estimated replacement cost: $500-$1000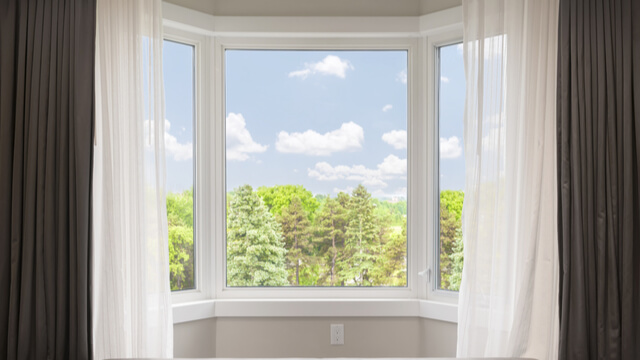 Bi-fold: Similar to bi-folding doors or room dividers, bi-fold windows are frames that are hinged together and fold open in a concertina style.
Estimated replacement cost: $1,250/sq m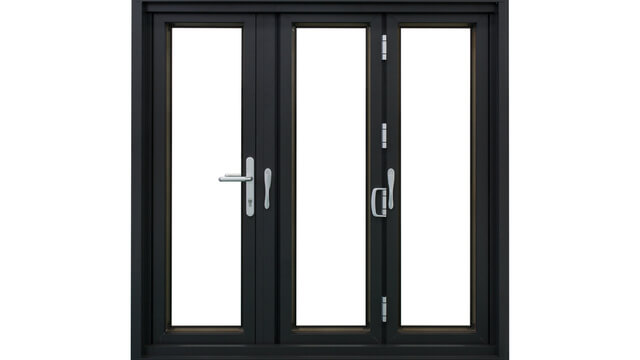 The material the window is made from can also cause an increase in replacement cost, especially if the material no longer complies with modern safety standards such as lead-based stained glass, which is considered a health risk.
The Department of the Environment and Energy recommends exercising caution with old stained-glass windows, as lead oxidises over time, causing a white, lead-based powdery coating to appear on the surface of the window. Proper care needs to be taken during renovations to avoid any contamination or possible lead poisoning.
OneFlare also explains that the type of material, glass and even the style of window frame can affect the final cost of the window replacement. You would also need to take labour costs into consideration, as Oneflare also states, "labour costs will go up with the complexity of the repair".
| Type of material | Average cost |
| --- | --- |
| Vinyl | $350-$750 |
| Wood | $800-$2,000 |
| Fibreglass | $600-$900 |
| Aluminum | $150-$400 |
| Composite | $250-$1,100 |
| Type of glass | Average cost per square metre |
| --- | --- |
| Low-E glass (low heat emission) | $195 |
| Double-glazed glass | $210 |
| Acoustic laminated glass | $340 |
| Tinted glass | $40 |
| Low iron glass | $140 |
Can I replace a window myself?
Though fixing the window yourself might be more cost effective, there are risks as with any home do-it-yourself project.
DIY can be dangerous
In 2013-2014, about 3,300 people aged over 15 were hospitalised in Australia as a result of a DIY injury due to a fall or contact with tools and machinery, according to Flinders University.
Glass replacement company Majestic Glass states that by relying on a professional to complete the job, you will have installation warranty as well as peace of mind. They do, however, recommend asking to see the company's credentials and to look online for previous customer reviews.
Impact on property value
If the window is not installed correctly, it could have an impact on the value of your property, according to Open Agent. "When agents do a valuation and when buyers step into your home, they take note of the details, and unfortunately bad paint jobs, dodgy tiling and shonky handy-work won't go unnoticed," it states.
Whether you decide to DIY or hire a tradesperson, Regency Windows recommends making sure your windows are properly weather-proofed while the renovation is underway.