It's happened – your partner has listened to Beyoncé's message and now sitting proudly on your left hand is a sparkling engagement ring.
This ring is not just a glitzy, expensive piece of jewellery, but also a symbol of your commitment to each other.
So, what would happen if your beloved new rock was stolen from your dresser, damaged when falling off the kitchen bench or lost at the beach?
While an event such as this would be heartbreaking, engagement ring insurance may help soften the blow financially.
So, what options are available for insuring your shiny new addition?
How do I insure my engagement ring?
There are typically two ways to insure your engagement ring:
Under your contents, or combined home and contents insurance policy
Through specialised jewellery insurance
Option One – Contents Insurance
However, your insurer will typically set a limit on the total amount you can claim for your ring and depending on your policy, this amount may not always be enough to cover the cost of replacement. For example, if you lose your $8,000 diamond engagement ring, you may only be covered for up to $1,000 for that item.
If the amount of cover is insufficient for the value of your ring, you may be able to apply for additional cover by listing or specifying the ring on your policy. This means working with your insurer to set an exact sum you want your ring covered for, usually in exchange for an increased premium. To do this your insurer may require you to provide a valuation certificate and proof of purchase for your ring.
Looking to insure your engagement ring under contents insurance? The table below displays a snapshot of contents insurance products with links to the providers' websites, sorted by Star Rating (highest to lowest), then provider name (alphabetically). The table also includes information on the maximum total limits for jewellery under each policy shown. These results are based on contents only policies in New South Wales and the Australian Capital Territory for items below $75,000 in value, taken out by a person under 50 years of age. Check upfront with your insurer to see if you can specify your engagement ring under your contents policy, and read the Product Disclosure Statement of each policy before making a commitment.
Can I get cover for my ring when I wear it away from home?
The majority of standard contents or combined home and contents insurance policies will not cover your engagement ring when you are wearing it outside of your home.
If you want cover for this, you could check to see if your provider offers portable contents insurance, also known as personal effects insurance. Depending on your policy, this type of insurance could provide cover for accidental loss or damage to your engagement ring when you are away from your home, anywhere in Australia or New Zealand.
If your provider offers portable contents insurance, you may be able to add it to your existing home and contents policy. However, a limit on the amount you can claim for your engagement ring may apply. If you need additional portable contents cover, consider checking if you can specify your ring to cover its full value.
Option Two – Specialised Insurance
If you would prefer to insure your engagement ring separately to your contents or combined home and contents policy, you can do so through a standalone specialist jewellery insurance firm.
Policies on offer from specialist jewellery insurance providers tend to carry a higher level of cover than what is on offer from standard contents insurance, and the premium may cost you more.
Additional benefits of this type of cover may include:
Specialist insurers may be more likely to provide agreed value cover, meaning they will pay the actual amount shown on your policy minus the excess if your ring is lost or stolen. This is in comparison with some insurers who may impose a cap or choose to replace your ring at the lowest price they can buy it for at the time of your claim.
Additional replacement cover
If the replacement value of your ring has increased due to changes in the exchange rate or the cost of materials, some specialist insurers will cover you for an additional amount on top of the agreed value, typically up to an extra 25%, to help cover the difference.
Under some policies, you may be able to have your engagement ring revalued annually at no additional charge. This can help you ensure your ring is insured at the right value.
Some specialist insurers may cover you if your ring is lost, damaged or stolen while you travel worldwide. This benefit may only apply for a certain period of time under some policies, so check your Product Disclosure Statement (PDS).
Repair and replacement at your preferred jeweller
Some specialist insurers may give you the option to replace or repair your ring at a jeweller of your choice.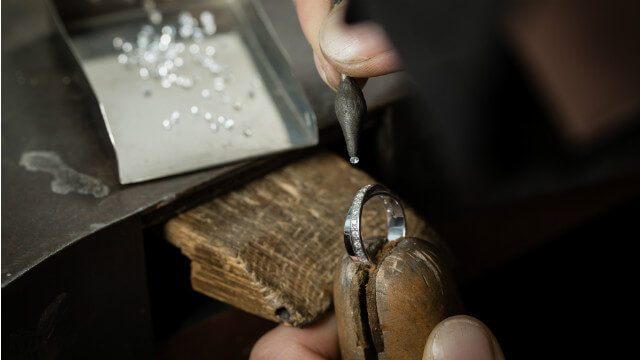 What's not covered?
Exclusions for your engagement ring insurance will depend on a range of factors, such as whether you take out cover with a specialist insurer or through your existing contents policy and what level of cover you choose.
However, there are some common exclusions across policies that may apply. These can include:
General wear and tear and inherent defects
Most insurers will not cover loss caused by wear and tear, gradual deterioration, rust, warping, shrinkage, corrosion, bacteria, structural defects or poor workmanship.
Generally, insurers will not cover any loss or damage which occurred to your ring prior to the period of insurance.
Some insurers may not cover any loss or damage caused by or arising out of the process of cleaning or repairing your ring, or from alterations you have chosen to undertake on it.
Insurers generally will not cover the confiscation, destruction or seizure of your engagement ring by any government or public authority.
Most insurers will refuse claims arising from loss caused intentionally by a person named in the policy, that person's spouse, a family member or a person they live with.
Some insurers may not cover an engagement ring that has been mislaid or is missing where there is no single identifiable event to account for the disappearance. This exclusion may not apply to rings insured under portable contents or specialist jewellery insurance.
There may also be exclusions surrounding loss due to theft. These may relate to circumstances such as the security of your home at the time your engagement ring was stolen and if you fail to report the theft to the police.
How much does engagement ring insurance cost?
The premium for your engagement ring insurance will depend on a range of factors, including:
What type of insurance you choose such as whether cover is under your contents insurance policy or through a specialised jewellery insurance firm. The latter will generally cost more than standard contents insurance coverage.
Level of cover and optional extras. If you choose to specify your engagement ring on your contents policy or add portable contents cover, you will likely pay more on your premium.
The value of your engagement ring. Generally, the more expensive your engagement ring, the higher the premium will be to cover it.
Where you live. If your address is in an area with a high theft rate, then your premium may be affected.
Ring valuations
Before locking in insurance for your engagement ring, it may be worth getting it professionally valued. This is so you are aware of the cost of the ring and can use the valuation certificate as evidence when making a claim or to use if you choose to specify your ring under your contents insurance. Some jewellers may charge a fee for producing a valuation certificate upon purchase of your ring. For pre-owned engagement rings, consider using a registered valuer or one with appropriate qualifications for assessing jewellery. Some insurers recommend you update your ring valuations every two years.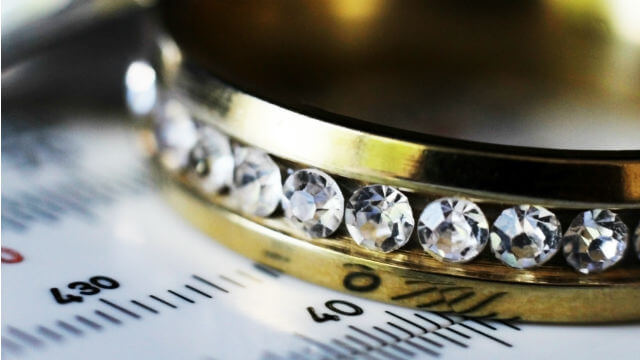 Making a claim
As soon as you become aware of the loss of or damage to your engagement ring, it is important you advise your insurer and provide any evidence they require to assess your claim.
This evidence will usually include proof of ownership (receipts, photographs), proof of value (valuation certificate) and, if the loss is caused by theft, a police report.
What to ask your insurance provider
When researching options to insure your engagement ring, consider asking your potential policy provider these questions:
What limits apply per item under my contents insurance? Is it enough to replace the value of my ring?
Can I specify or list my ring under contents insurance for full cover?
Am I able to insure my ring for when I take it outside of my home?
Can I get my ring replaced or repaired at a jeweller of my choice?
What can I do if the cost to replace my ring has surpassed the agreed replacement value? Is there a way to get more cover?
What evidence is needed to support a claim?
Before making any commitments, make sure to read the Product Disclosure Statement (PDS) of the insurance policy you are considering and check the list of general exclusions and any excess that may apply.
To find engagement ring insurance that meets your needs and budget, consider comparing quotes from a range of providers and assessing the pros and cons of each of your options.
Cover image source: Andrey Popov (Shutterstock)