Westpac Home & Contents Insurance
Westpac is a provider of home insurance, landlord insurance, car insurance, life insurance, travel insurance, and credit and loan repayment insurance.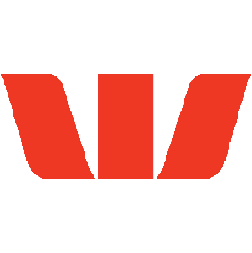 "Australia – proudly supported by Westpac."
Compare Westpac Home and Contents Insurance
Here's a snapshot of Westpac's home and contents insurance for cost to replace building and contents of below $550K in NSW & ACT, in no particular order with links direct to the providers website. To compare other home and contents insurance policies, click here.
Compare Home and Contents Insurance with CANSTAR
About Westpac
Westpac was Australia's first bank, and its first company. Established in 1817 as the Bank of New South Wales, Westpac now serves around 13 million customers.
Westpac is one of the big four Australian banks and they own a number of other banking brands including St. George, Bank of Melbourne, BankSA, and RAMS.
If you're a landlord or own an investment property, watch Westpac's series of home loan tips for investors. You can even search for your next real estate investment opportunity using their Home Finder app.
How Westpac supports the community
How Westpac supports the environment
Compare Home And Contents Insurance
Compare Home Building Only Insurance
The table below displays a snapshot of five home and contents products on Canstar's database with direct links to the providers' websites, sorted by Star Rating (highest to lowest). These results are based on a policy holder under 50 years old in New South Wales and ACT for building and contents worth less than $550,000.
CANSTAR is an information provider and in giving you product information CANSTAR is not making any suggestion or recommendation about a particular insurance product. If you decided to apply for a home insurance, you will deal directly with an insurance provider, and not with CANSTAR. Rates and product information should be confirmed with the relevant insurance provider. For more information, read our detailed disclosure, important notes and additional information.
The inclusions mentioned represent a selection of what is covered at the time of writing. Additional terms and conditions may apply to different features. Additional fees may apply to the product. CANSTAR is not making any suggestion or recommendation to you about this product. Please ensure that you read the product disclosure statement to determine all the current options and inclusions for the product you are considering.