AAMI Home & Contents Insurance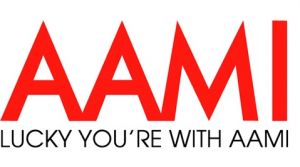 AAMI is a provider of home insurance, landlord insurance, renters insurance, home insurance, travel insurance, life insurance, income protection insurance and business insurance.
"Lucky you're with AAMI."
What do AAMI Home and Contents Insurance policies cover?
Home Building Insurance
Covers you for damage or loss to your home, garage or shed caused by fire, break-in or extreme weather
Optional flood cover
Provides you with temporary accommodation if needed
Repairs up to either the sum insured (a.k.a. agreed value) or complete replacement
Contents Insurance
Damage or loss to the contents of your home caused by fire, break-in or extreme weather
Like-for-like replacement of covered items
Option to specify higher values for expensive or treasured items
Optional portable values cover to insure you against loss or damage of items outside your home
Home and Contents Insurance
All of the above benefits of both Home Building Insurance and Contents Insurance in a combined package
Compare AAMI's Home Insurance
Here's a snapshot of AAMI home and contents insurance for cost to replace building and contents of below $550K in NSW. To compare other home and contents insurance policies, click here.

The table below displays a snapshot of five home and contents products on Canstar's database with direct links to the providers' websites, sorted by Star Rating (highest to lowest). These results are based on a policy holder under 50 years old in New South Wales and ACT for building and contents worth less than $550,000.
CANSTAR is an information provider and in giving you product information CANSTAR is not making any suggestion or recommendation about a particular insurance product. If you decided to apply for a home insurance, you will deal directly with an insurance provider, and not with CANSTAR. Rates and product information should be confirmed with the relevant insurance provider. For more information, read our detailed disclosure, important notes and additional information.
The inclusions mentioned represent a selection of what is covered at the time of writing. Additional terms and conditions may apply to different features. Additional fees may apply to the product. CANSTAR is not making any suggestion or recommendation to you about this product. Please ensure that you read the product disclosure statement to determine all the current options and inclusions for the product you are considering.
Important Notes: The Star Ratings in this table were awarded in September 2016. The search results do not include all providers and may not compare all features relevant to you. View the CANSTAR Home and Contents Insurance Star Ratings Methodology and Report. The rating shown is only one factor to take into account when considering products.