When it comes to our homes, we all fear the worst sometimes. Cyclones, fires, burglars… Maybe you're even afraid of a rogue kangaroo smashing your front door down.
For peace of mind, consider home and contents insurance. Here's a beginner's guide to what you need to know about home and contents insurance:
What is home and contents insurance?
In a nutshell, home and contents insurance is financial protection for the home you live in and the things in it.
Home building insurance protects the house that you live in and its fixtures (things attached to the house). If the core elements of a home (e.g. roof, walls, plumbing) are ever damaged or destroyed, home insurance should cover the cost of repair or replacement.
Contents insurance protects possessions within the house (e.g. clothes, television, refrigerator). If you are renting, you probably just need contents insurance, as your landlord will have home building insurance over the investment property you're living in.
People can opt to have either just Home Building Insurance, or just Contents Insurance, or a combination of both Home and Contents insurance for full coverage.
You can compare Home and Contents, Home Building, or Contents Only insurance policies on our website.
How much is home insurance? The cost of home insurance – your premium – depends on many factors:
Whether you want to cover your home, contents, or both
Whether you want a high or low amount of cover
Your claims history (how often you've made claims on insurance)
Where you live
Generally, things that increase the risk of damage or destruction to your home and contents and therefore increase the likelihood of payout will increase the cost of your home insurance.
In our annual ratings, we calculate the average home insurance cost for different states and territories around Australia.
As a broad example, Canstar's research team calculated in its 2016 star ratings the following average annual premiums for a contents insurance policy with a $50,000 sum insured and a building insurance policy with a sum insured of $450,000
| | | |
| --- | --- | --- |
| State | Contents insurance | Home Insurance |
| NSW | $425.83 | $963 |
| QLD | $361.34 | $1015 |
| VIC | $296.21 | $623 |
| SA | $276.61 | $617 |
| WA | $319.95 | $697 |
| TAS | $264.99 | $618 |
| NTH QLD | $678.79 | $3,030 |
Source: Canstar 2016 Home and Contents Insurance star ratings report.
Are you paying too much for home insurance? More than 1 in 3 (30%) of home insurance customers surveyed this year by Canstar Blue said they have shopped around and compared policies in the past 3 years.
And if you're like one of the 9% in Canstar Blue's survey who said they are considering going without home insurance to save money, consider whether you could afford to replace your home or belongings if they were destroyed or stolen. Instead of packing it in, consider looking at your other options and see if you can find cheaper home insurance that provides outstanding cover for your situation.
Compare Home and Contents Insurance
How do I pay for home insurance?
Premiums (the cost of your insurance) can be paid annually or in regular monthly, fortnightly, or weekly instalments. For example, a contents insurance policy with an annual premium of $416/year could be paid in $8/week instalments.
It's easy to set up a direct debit to make sure you pay every instalment on time. A failure to make the regular payment could result in your home insurance cover being void, so that if anything happens between the time the payment was due and the time you pay it, you cannot make a claim. In addition, your insurance provider may cancel your policy altogether if you have a history of not paying on time.
How to buy home insurance: How do I set up home and contents insurance?
How do I get home and contents insurance, you ask? The best way to start looking for a home and contents insurance policy is by comparing what's on offer to look for a great deal. You can do that here. Also, check out Canstar's latest Home and Contents Insurance star ratings report to see which insurers are offering the best value for money.
You can get a personalised home insurance quotes based on the information you enter, by enquiring online, over the phone, or in a branch. Many insurers offer a discount for buying home insurance online.
Each insurer will run you through their process of setting up your home and contents insurance, but generally it will involve specifying what you want covered (house, contents), the value of your coverage (your chosen sum insured or total replacement cost), what extra events you wish to cover for an extra premium (e.g. accidental damage, motor burnout), how much excess (see below) you are willing to pay, and any extra belongings you want to cover (e.g. expensive jewellery, stamp collections).
Sometimes you will also need to provide photographs of some of your contents, to prove the condition it is in at the time of opening the policy. That way at claim time, you can take another photo to show how it has been damaged compared to its previous condition.
You will probably also be asked many questions to assess how "risky" you are to insure, such as whether you live in an area prone to flooding, or whether you have kids who might put a hole in the wall or spill things on the carpet. These risk factors will affect the cost of your home insurance premium.
It's really not hard. Only 2% of home insurance customers surveyed this year by Canstar Blue said they found it difficult to obtain home and contents cover.
What is a home and contents insurance excess?
The excess is the amount of an insurance claim you pay, while the insurer pays the rest. Generally, the more excess you are willing to pay, the lower your premiums will be.
Just make sure that you can afford to pay the excess if an insured event does happen and you need to make a claim. Of the home insurance customers surveyed in this year's insurance customer satisfaction ratings by Canstar Blue, more than 1 in 10 (11%) said they found the out-of-pocket expenses involved in their home or contents claim were more than they expected.
The amount of your excess for your insurance policy is specified in your certificate of insurance, which is a written legal agreement that sets out what is being insured and for how much.
How do I make a home insurance claim?
You can usually make a claim over the phone or online. It is best to tell your insurer of any damage or destruction immediately, and to provide as many details as possible of the incident and how it happened.
You will often need to provide proof of the damage, so take as many photos as possible of any damage to your property or belongings. Many insurance companies even have mobile apps so that you can upload the photos directly from your smartphone and upload your claim straight away using the app.
Do I need home and contents insurance if I'm renting?
Renters should take out Contents Only insurance to cover the possessions they own that are contained within the property.
Damage to the building or fixtures is the responsibility of the landlord and so will be covered under their landlord insurance.
What are the dollar limits on what I can claim?
In terms of contents insurance, certain types of items can have set dollar limits on how much the insurer is willing to pay to replace. For example, an insurer might only cover jewellery up to the value of $2,500. If you want to insure an item for more, you will have to list it separately as an extra item.
Is home and contents insurance tax-deductible if I work from home?
According to Taxation Ruling TR 93/30 from the ATO, if part of your home and some of its contents are used for income-producing activities – as in, you have a home office – then expenses including home and contents insurance may be partly tax-deductible. The home office area must be effectively a "place of business", not just a place where it is convenient for you to do some of your work. But check that with your accountant before claiming it as a tax deduction!
Will contents insurance cover my pet?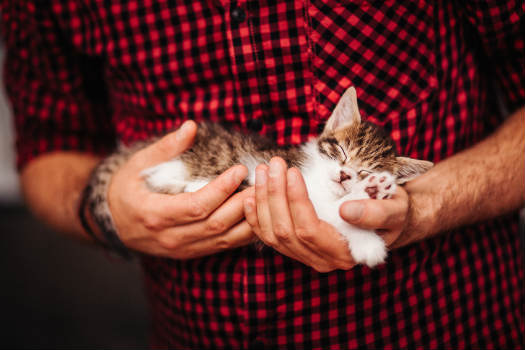 Pets mean so much more to us than any material object, but thankfully they can be included under your home and contents insurance. Many insurers offer pet cover as an optional add-on to your policy, which would pay for veterinary expenses as a result of an accidental injury. It's horrible to think about, but some insurers may even pay "pet replacement costs" if your beloved pet was to die.
Of course, for that extra peace of mind for Boxer or Mittens, you can get a comprehensive pet insurance policy that will cover your pet for accidental injuries, illnesses, and some routine care such as vaccinations or obedience training.
What will void my home and contents insurance cover?
If the insurance company finds out that you failed to properly secure your home and its possessions, your insurance claim may be rejected.
For example, if you go away on holidays for longer than your policy allows, and your house is robbed while you're gone, you will not be covered.
Or if you do not take steps to secure outdoor furniture when there's a cyclone warning, you will not be covered for damage to the furniture, or any damage the furniture causes if it hits your house in the storm.
What if I want to file a complaint against my insurance company?
Home insurance complaints can be directed to the Financial Services Ombudsman (FOS), who is our Insurance Ombudsman or consumer complaint agency in Australia. If you feel like your home or contents insurance company has done you wrong at claim time, you can file a consumer complaint online.
The FOS resolved 34,714 customer complaints about insurance companies in 2014-2015 (Annual Review, 2014-2015). 23% of the insurance complaints lodged in that year were about home and contents insurance.
It is vitally important that you know what you're covered for before you claim. 65% of home insurance consumer complaints were about the insurer's decision to reject or deny an insurance claim. And nearly 1 in 10 (8%) of customers who have made a claim in the past 3 years say said their insurance company disputed the claim amount (according to customers surveyed in this year's insurance customer satisfaction ratings by Canstar Blue).
Check the product disclosure statement (PDS) before you take out a policy, and check your coverage so you know whether or not you can make a claim.
How to switch insurance companies?
Switching home and contents insurance providers is pretty much the same as buying home and contents insurance from scratch. Of course, the first step is still the same – shopping around online with the CANSTAR comparison website or our latest Home and Contents Insurance star ratings report, to see which insurers are offering the best value for money.
After getting personalised home insurance quotes by enquiring online, over the phone, or in a branch, it's time to check the product disclosure statements (PDS) of the policies you are considering. Once you've made your decision based on the coverage on offer, you can sign up for a new policy and cancel your old one.
Compare Home and Contents Insurance
For more information about home and contents insurance in general, read our annual Life Home and Contents Insurance Star Ratings report or visit our Home Insurance page.
Read more about Home Insurance
CANSTAR is an information provider and in giving you product information CANSTAR is not making any suggestion or recommendation about a particular insurance product. If you decided to apply for a home insurance, you will deal directly with an insurance provider, and not with CANSTAR. Rates and product information should be confirmed with the relevant insurance provider. For more information, read our detailed disclosure, important notes and additional information.
The inclusions mentioned represent a selection of what is covered at the time of writing. Additional terms and conditions may apply to different features. Additional fees may apply to the product. CANSTAR is not making any suggestion or recommendation to you about this product. Please ensure that you read the product disclosure statement to determine all the current options and inclusions for the product you are considering.
Important Notes: The Star Ratings in this table were awarded in September 2016. The search results do not include all providers and may not compare all features relevant to you. View the CANSTAR Home and Contents Insurance Star Ratings Methodology and Report. The rating shown is only one factor to take into account when considering products.