AAMI Car Insurance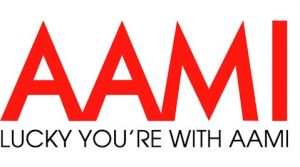 AAMI is a provider of car insurance in Australia, as well as other products such as home and contents insurance, health insurance and life insurance. Here's an overview of the car insurance available from AAMI.
What types of car insurance does AAMI offer?
AAMI offers comprehensive car insurance, third party property insurance across Australia, as well as compulsory third party insurance in New South Wales and South Australia only.
If you're unsure about which kind of car insurance is most appropriate for you, or you'd like more information on the differences between the different levels of cover, here's our guide to the different kinds of car insurance.
Let's take a closer look at its compulsory third party cover and what it offers policyholders.
AAMI comprehensive car insurance
Comprehensive car insurance is AAMI's highest level of car insurance cover and is designed to protect drivers for the cost of damage caused to their car as well as to other people's vehicles and property.
Some of the features offered by comprehensive care insurance at the time of writing include:
Cover for accidental damage to your vehicle

Cover for damage caused to other people's property (up to $20 million)

Cover for theft or attempted theft

Cover includes accessories to modifications to the vehicle

Includes hire car after not-at-fault incidents

Includes new for old replacement (for cars less than two years old where you are the first registered owner)

Membership of AAMI's Lucky Club which offers a range of discounts at popular retailers as well as other features
In addition, customers can choose to add on the following optional features at an extra cost:
Hire car after an incident

Windscreen & window glass cover
Some exclusions, limitations and other terms and conditions may apply to AAMI's car insurance cover, so if you are considering taking out a policy, it's important to read the product disclosure statement (PDS) and target market determination (TMD) carefully to ensure that the cover is suitable for you.
You can use Canstar's comparison tables to see how its policy has been rated relative to other providers by Canstar's expert researchers as part of our most recent Comprehensive Car Insurance Star Ratings.
Compare Car Insurance with Canstar
This article was reviewed before it was published as part of our fact-checking process.
---
Thanks for visiting Canstar, Australia's biggest financial comparison site*