RACV Car Insurance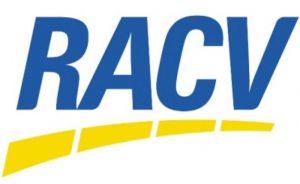 RACV is a provider of car insurance, home and contents insurance, renters' insurance, and business and farm insurance.
"We're there for you."
About RACV
The Royal Automobile Club of Victoria (RACV) was formed as a motorists' social club in 1903 and has been providing valuable services to millions of Victorians ever since.
RACV is the trusted insurer for more than 2 million Australian drivers, and employs more than 1,800 people. RACV offers specialised policies including cover for over-50s and cover for vintage and classic cars.
RACV's Kids Stuff page has colouring-in pages, printable puzzles, and even printable board games.
How RACV supports the community
RACV Community Foundation:
Grants of up to $20,000 for grassroots organisations to improve the lives of people in need in Victoria.
Since 1997, the Foundation has provided over $3.1 million in grants to around 480 charities.
Sir Edmund Herring Memorial Scholarship:
Scholarship of $54,000 provided to Australian health professionals working in Victoria, to develop programs to prevent road trauma and improve the quality of care for road trauma victims.
Support partnerships: RACV's support partnerships change every 2 years, and the following partnerships are current at the time of writing in 2015:
Arts: RACV is supporting Circus Oz to train young people in Victoria in circus skills and performing.
Health and well-being: RACV is supporting Little Athletics Victoria to provide sports and fitness equipment to help children aged 5-16 start a healthy lifestyle while they're young.
Mobility and safety: RACV is supporting Travellers Aid Australia to provide the Community Travel Training program, which trains transport providers about how to make independent travel possible for those with physical disabilities or mental illness.
Welfare: RACV is supporting FareShare, who provide more than 1 million nutritious meals for the homeless and hungry. RACV funding has allowed FareShare Kitchen Garden to grow the high-yield vegetables used in these meals.
How RACV supports the environment
Energy use: RACV supports the CERES Energy Smart Choices program for schools and community centres, which educates children and adults about how to be energy efficient. CERES is one of Australia's most visited community environment centres and has more than 350,000 visitors every year.
Waste: RACV's Victoria Club and Resorts are Bronze-certified in the Waste Wise program.
Eco-sensitive wildlife attractions: RACV supported Phillip Island Nature Parks to build an eco-sensitive penguin-viewing facility.
See below for a snapshot of the current RACV car insurance products available for a 25-29 year old male living in Victoria who does not require an extra driver under 25. To compare other comprehensive car insurance policies, please click here.

Compare Car Insurance with CANSTAR
RACV Comprehensive Car Insurance
CANSTAR Research
Award:
"Outstanding Value" Car Insurance 2016
CANSTAR is an information provider and in giving you product information CANSTAR is not making any suggestion or recommendation about a particular insurance product. If you decided to apply for a car insurance, you will deal directly with an insurance provider, and not with CANSTAR. Rates and product information should be confirmed with the relevant insurance provider. For more information, read our detailed disclosure, important notes and additional information.
The inclusions mentioned represent a selection of what is covered at the time of writing. Additional terms and conditions may apply to different features. Additional fees may apply to the product. CANSTAR is not making any suggestion or recommendation to you about this product. Please ensure that you read the product disclosure statement to determine all the current options and inclusions for the product you are considering.