RACV Car Insurance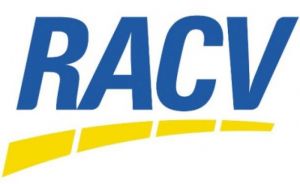 RACV is a provider of car insurance, home and contents insurance, travel insurance, business insurance, and farm insurance.
"We're there for you."
Compare RACV car insurance
See below for a snapshot of RACV's car insurance products on offer for a 30-39 year old male living in Victoria who does not require an extra driver under 25.
Compare Car Insurance with CANSTAR
About RACV
The Royal Automobile Club of Victoria (RACV) was formed as a motorists' social club in 1903 and has been providing valuable services to millions of Victorians ever since.
RACV is the trusted insurer for more than 2.1 million Australians, and employs more than 2,000 people. RACV offers specialised policies including cover for over-50s and cover for vintage and classic cars. RACV's Kids Stuff page has colouring-in pages, printable puzzles, and even printable board games.
RACV supports the community in a number of ways, including through the RACV Community Foundation, which gives grants of up to $20,000 to grassroots organisations to improve the lives of people in need in Victoria. The Foundation has provided over $3.7 million in grants to more than 300 charities from 1977 to 2017.
RACV also provides the Sir Edmund Herring Memorial Scholarship, a $54,000 scholarship for health professionals in Victoria to develop programs to prevent road trauma and improve the quality of care for road trauma victims.
RACV also sustains a number of support partnerships every 2 years, with its current support partnerships being:
· Phillip Island Nature Parks
· Melbourne Vixens/Netball Victoria
· Melbourne Recital Centre
· Wildlife Victoria
· FareShare
· Landcare Australia
RACV is also an environmentally-friendly company. It supports the CERES Energy Smart Choices program for schools and community centres, which educates children and adults about how to be energy efficient. CERES is one of Australia's most visited community environment centres and has more than 350,000 visitors every year.
Additionally, RACV supported Phillip Island Nature Parks to build an eco-sensitive penguin-viewing facility.
The table below displays a snapshot of comprehensive car insurance policies on our database that at the time of writing offer a no claim bonus that isn't always impacted by hail and flood damage or theft claims. Please note the results are based on a 30-39 year old male who lives in New South Wales and does not require an extra driver under 25 (with link to provider's website, ordered by Star Rating), so some products may not be available to you. Remember to read the PDS carefully to understand each insurer's policy on their no claims bonus.