Ryno Car Insurance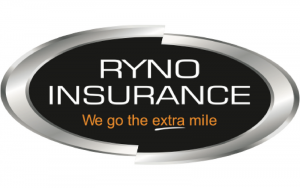 Ryno Insurance is a provider of car insurance, bike insurance, truck insurance and home and contents insurance. Ryno specialises in providing car insurance for vintage, classic, prestige and American import vehicles.
What types of car insurance does Ryno Insurance offer?
Ryno Insurance offers the following specialised car insurance policies:
Classic Car Insurance

Prestige Car Insurance

American Imports Car Insurance

Everyday Car Insurance
Ryno Insurance provides comprehensive and third party only car insurance. If you're unsure about which kind of car insurance is most appropriate for you, or you'd like more information on the varying levels of cover, here's our guide to the different kinds of car insurance.
Canstar does not currently compare Ryno car insurance, but you can compare other car insurance providers on our database:
What additional features does Ryno Insurance offer on their car insurance products?
Ryno Insurance says it allows customers to add a number of additional features to its comprehensive car insurance. These include:
Towing and storage

Returning your vehicle to you

Vehicle changeover

Automotive spare parts and tools

Trailer cover

Completion of journey

Child car seat

Personal belongings

Emergency accommodation

Replacing, recoding or re-keying locks
Ryno offers a range of features as standard on its specialised car insurance policies. For example, its Classic, Prestige and American Imports Car Insurance policies offer excess-free glass claims and covers the cost of a hire car following accident or theft.