GIO Car Insurance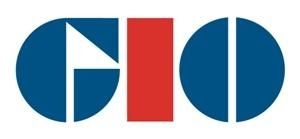 GIO is a provider of car insurance, boat insurance, motorcycle insurance, caravan insurance, home insurance, life insurance, travel insurance, business insurance, and workers' compensation.
"It's a trust thing."
Compare GIO Car Insurance
See below for a snapshot of the current GIO car insurance products available for a 25-29 year old male living in NSW who does not require an extra driver under 25. To compare other comprehensive car insurance policies, please click here.
 Compare Car Insurance with CANSTAR
About GIO Insurance
GIO was founded as the Government Insurance Office in 1927, to provide workers' compensation insurance previously managed by the NSW Treasury Insurance Branch. The ownership of GIO changed in 2001 when it was bought by Suncorp, and in 2013 when it was bought by AAI Limited.
GIO have some great TV ads – it was hard to pick just a few to show you. Their 1986 classic song and 1983 "Oh my goodness, the chips" are classics that can only be matched by the 2006 "Bye Bye House". Our modern favourites advertise GIO's different levels of car insurance and home insurance – because they know your family is "anything but average".
How GIO supports the community
Disability: GIO supports Youngcare so young people with a disability can have a fulfilling life with other young people in age-appropriate care; Wheelchair Sports NSW to help Aussies have fun and stay healthy after a life-changing event; and TAD NSW to design and build affordable home modifications and mobility aids for people with a disability.
NSW Rugby League: GIO is a sponsor of the league, the State of Origin team, and the Schoolboy GIO Cup competition.
Compare Car Insurance with CANSTAR
GIO Car Insurance
CANSTAR Research
Award:
4 Star Car Insurance 2016
CANSTAR is an information provider and in giving you product information CANSTAR is not making any suggestion or recommendation about a particular insurance product. If you decided to apply for a car insurance, you will deal directly with an insurance provider, and not with CANSTAR. Rates and product information should be confirmed with the relevant insurance provider. For more information, read our detailed disclosure, important notes and additional information.
The inclusions mentioned represent a selection of what is covered at the time of writing. Additional terms and conditions may apply to different features. Additional fees may apply to the product. CANSTAR is not making any suggestion or recommendation to you about this product. Please ensure that you read the product disclosure statement to determine all the current options and inclusions for the product you are considering.