Youi Car Insurance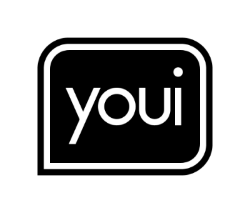 Youi is an Australian insurance provider, specialising in car and vehicle insurance, home and contents insurance, and small business insurance. We have provided a summary of the car insurance cover available from Youi below
.
What types of car insurance does Youi offer?
Youi offers comprehensive cover, third party fire and theft insurance, third party property only, and compulsory third party (CTP) insurance (New South Wales only).
If you're unsure about which kind of car insurance is most appropriate for you, or you'd like more information on the differences between the different levels of cover, here's our guide to the different kinds of car insurance.
Below is further information on Youi comprehensive car insurance product.
Youi comprehensive car insurance
Comprehensive is Youi's highest level of car insurance cover and is designed to protect drivers for the cost of damage caused to their car, as well as to other people's vehicles and property.
Some of the features offered by Youi's comprehensive cover at the time of writing are listed below.
Roadside assistance included
24/7 claims
Flexibility to choose your excess amount
Car hire after theft and no-fault accident
Cover for accidental and intentional damage, as well as theft
Cover for certain weather events and natural disasters, including storm, flood, fire, earthquake
Legal liability cover included up to $20 million
Towing and personal transport, or emergency accommodation covered following an insured event
Contents cover for items inside the car, up to $750 of cover in total, up to $150 per item
Counselling services covered up to $1,500 per household member after a claim
Funeral services covered, meaning Youi will pay $5,000 to the deceased driver's estate to cover funeral, burial or cremation
costs if a driver of your car dies as a result of an accident while driving the car with your permission
In addition, You comprehensive car insurance customers can choose to add on the following optional features at an extra cost:
hire car for other insured events not covered as standard

cover for business items kept in the locked compartment of the car if they are stolen or damaged as a result of benefit of $1000 per claim

campervan/motorhome contents cover

choice of repairer
It's important to note that some exclusions, limitations and other terms and conditions may apply to Youi's car insurance cover, including to the features mentioned above, so if you are considering taking out a policy, you should read the product disclosure statement (PDS) and target market determination (TMD) carefully to ensure that the cover is suitable for you.
You can use Canstar's comparison tables to see how Youi's policy has been rated relative to other providers by Canstar's expert researchers as part of our most recent Comprehensive Car Insurance Star Ratings.
This article was reviewed as part of our fact-checking process.
---
Thanks for visiting Canstar, Australia's biggest financial comparison site*