Youi Car Insurance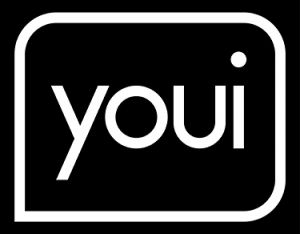 Youi is a provider of car insurance, motorcycle insurance, watercraft insurance, caravan and trailer insurance, home insurance, and business insurance.
"At Youi, we get you."
About Youi
Youi was founded in November 2008 and is based on the Sunshine Coast in Queensland. The company actually traces its origins back to 1998 through its sister company, OUTsurance.
At the time of writing, Youi advertises that it has an impressive 91% customer satisfaction rating on its online customer feedback Wall.
You may have seen Youi's "We Get You" ads on TV advertising their personalised car insurance.
How Youi supports the community
Youi@hand: Youi supports Red25 to donate blood through the Australian Red Cross, SCAR (Sunshine Coast Animal Refuge) to help abandoned animals become adopted into a new home, and the Compass Institute to empower young people with a disability.
YouiVersity: Youi creates diversity in the workplace by intentionally following the principle, "Hire character, train skill."
See below for a snapshot of the current Youi car insurance products available for a 25-29 year old male living in NSW who does not require an extra driver under 25. To compare other comprehensive car insurance policies, please click here.
Compare Car Insurance with CANSTAR
Youi Comprehensive Car Insurance
CANSTAR Research
Award:
4 Star Car Insurance 2016
CANSTAR is an information provider and in giving you product information CANSTAR is not making any suggestion or recommendation about a particular insurance product. If you decided to apply for a car insurance, you will deal directly with an insurance provider, and not with CANSTAR. Rates and product information should be confirmed with the relevant insurance provider. For more information, read our detailed disclosure, important notes and additional information.
The inclusions mentioned represent a selection of what is covered at the time of writing. Additional terms and conditions may apply to different features. Additional fees may apply to the product. CANSTAR is not making any suggestion or recommendation to you about this product. Please ensure that you read the product disclosure statement to determine all the current options and inclusions for the product you are considering.