Youi Car Insurance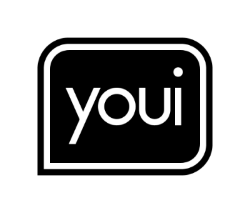 Youi is a provider of car insurance, motorcycle insurance, watercraft insurance, caravan and trailer insurance, home insurance, and business insurance. Youi was a winner of Canstar's 2019 Most Satisfied Customers Award in Queensland and Victoria.
Compare Youi car insurance
See below for a snapshot of Youi's car insurance products on offer for a 30-39-year-old male living in Victoria who does not require an extra driver under 25. If you are considering a Youi car insurance policy, check upfront with Youi and read the PDS to confirm the details of the policy and whether it meets your needs before committing to it.
What types of car insurance does Youi offer?
Youi offers Comprehensive, Third Party Fire & Theft, and Third Party Property Only car insurance policies.
How do you buy car insurance from Youi?
First, consider comparing car insurance policies with Canstar to find a product that suits your needs.
You can purchase a Youi car insurance policy online or by calling Youi.
How do you lodge a claim with Youi?
You can lodge a claim with Youi by either calling them on 1300 225 602 (open Mon-Sat), or by completing their online claim form.