Budget Direct Car Insurance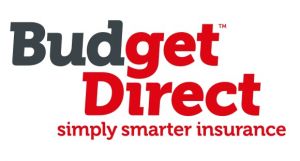 Budget Direct is a provider of car insurance, home insurance, landlord insurance, life insurance, health insurance, travel insurance, and pet insurance.
"At Budget Direct, we don't insure Captain Risky, to keep prices low."
Compare Budget Direct Car Insurance
Considering Budget Direct? See below for a snapshot of their current car insurance products available for a 25-29 year old male living in NSW who does not require an extra driver under 25. To compare other comprehensive car insurance policies, please click here.
About Budget Direct
Budget Direct has insured over 1.5 million Aussies since they were founded in 2000. They are part of the International Budget Insurance group.
Budget Direct is the trusted insurer for over 1.5 million Australian drivers. If you're with Budget Direct, sign up for the Budget Direct Hail Hero App on the Apple iTunes Store or Google Play for Android so you'll have enough warning to get your car undercover before a hailstorm hits.
Budget Direct has won the prestigious CANSTAR 5-star rating every year from 2007 to 2015. This is a truly impressive feat.
These days, many people know Budget Direct for their hilarious Captain Risky TV ad series, or the older "Boojay Boojay" TV ad series featuring Michelle and Michael.
How Budget Direct supports the community
Protecting kids: Supports Act for Kids to prevent and treat child abuse and neglect.
Annual charity events: Budget Direct participates in the Smith Family Christmas Appeal, Day for Daniel, RSPCA Cupcake Day & Goods Collection, Australia's Biggest Morning Tea, and Movember.
How Budget Direct supports the environment
Way back in 2008, Budget Direct was one of the many who advocated for insurance providers to be allowed to present PDS documents electronically rather than in paper form.
In 2013, Budget Direct provided a comprehensive infographic summarising pros and cons of the various alternative fuels to support the environment.
In 2015, Budget Direct has commented on how economical and environmentally-friendly self-driving cars could be.
Compare Car Insurance with CANSTAR
Budget Direct Car Insurance
CANSTAR Research
Award:
"Outstanding Value" Car Insurance 2016
CANSTAR is an information provider and in giving you product information CANSTAR is not making any suggestion or recommendation about a particular insurance product. If you decided to apply for a car insurance, you will deal directly with an insurance provider, and not with CANSTAR. Rates and product information should be confirmed with the relevant insurance provider. For more information, read our detailed disclosure, important notes and additional information.
The inclusions mentioned represent a selection of what is covered at the time of writing. Additional terms and conditions may apply to different features. Additional fees may apply to the product. CANSTAR is not making any suggestion or recommendation to you about this product. Please ensure that you read the product disclosure statement to determine all the current options and inclusions for the product you are considering.
Important Notes: The Star Ratings in this table were awarded in May 2016. The search results do not include all providers and may not compare all features relevant to you. View the CANSTAR Car Insurance Star Ratings Methodology and Report. The rating shown is only one factor to take into account when considering products.