Budget Direct Car Insurance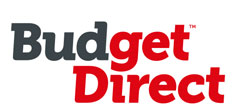 Budget Direct is a provider of car insurance in Australia, as well as other products such as home, travel, pet and motorcycle insurance. We have provided a summary of the car insurance cover available from Budget Direct below.
What types of car insurance does Budget Direct offer?
At the time of writing, Budget Direct offers:
comprehensive car insurance
third party property only car insurance
third party property, fire and theft car insurance.
If you're unsure about which kind of car insurance is most appropriate for you, or you'd like more information on the differences between the different levels of cover, here's our guide to the different kinds of car insurance.
Below is further information on Budget Direct's comprehensive car insurance product.
Budget Direct Comprehensive Car Insurance
Budget Direct says their comprehensive car insurance is designed to protect you, your car, and damage caused to other people's property. Budget Direct states that the inclusions cover a broad range of situations.
The Budget Direct Comprehensive Car Insurance covers:
A choice of market value or agreed value
Accidental damage to the car, including if it happens in a bushfire, storm, cyclone or flood
Fire
Theft or attempted theft
Damage to other people's property
Essential repairs (arising from an insurance incident)
Emergency transport and accommodation
Hire car following a no-fault accident or theft
loss or damage to your vehicle
new car replacement
Personal items in the car (including a baby capsule) up to the limit in your policy
Towing, recovery and car storage costs
Replacement of keys if they are stolen (and the theft is reported to the police)
Cover for damage to your trailer in the event of an accident.
Optional extras (typically for an additional fee) in the Comprehensive Car Insurance level of cover include:
A hire car after any accident
Reduced window glass excess
Choice of repairer
No claim discount protection
Conditions and limits apply so check the Product Disclosure Statement (PDS), and excesses apply in most circumstances.
Budget Direct Car Insurance FAQs