CGU Car Insurance
CGU is a provider of car insurance, life insurance, home insurance, landlord insurance, travel insurance, and business insurance.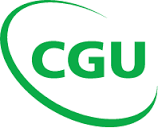 Compare CGU car insurance
See below for a snapshot of CGU's car insurance products on offer for a 30-39 year old male living in Victoria who does not require an extra driver under 25.
What types of car insurance does CGU offer?
CGU offers Comprehensive, Third Party Fire & Theft, and Third Party Property car insurance policies. If you're unsure as to which kind of car insurance is most appropriate for you, or don't understand the differences between the different levels of cover, here's our guide to the different kinds of car insurance.
How do you buy car insurance from CGU?
You can purchase a CGU car insurance policy either online or by calling them on 13 24 81 (open during business hours), after comparing car insurance on the Canstar website.
How do you lodge a claim with CGU?
You can lodge a car insurance claim with CGU by calling 13 24 80 (open 24/7). Here's our guide to navigating the car insurance claims process.
The table below displays a snapshot of comprehensive car insurance policies on our database that at the time of writing offer a no claim bonus that isn't always impacted by hail and flood damage or theft claims. Please note the results are based on a 30-39 year old male who lives in New South Wales and does not require an extra driver under 25 (with link to provider's website, ordered by Star Rating), so some products may not be available to you. Remember to read the PDS carefully to understand each insurer's policy on their no claims bonus.