If you've ever bought car insurance, you've probably considered switching insurers. Usually, if you're unhappy with your insurance provider, there is a suitable offer somewhere else.
Canstar
takes you through navigating this domain and considering all your options.
Should you switch insurers?
Switching insurance companies can be tempting; with plenty of insurers offering upfront discounts to entice new customers, it seems there's no excuse for not comparing car insurance policies. There are many reasons as to why people switch insurers, including changed circumstances, better value for money, and an unsatisfying level of service. With so many attractive offers out there, both online and beyond, it's easy to find a policy that suits your needs and your budget. In saying this, it's important to keep in mind that a policy offering an online discount isn't always better value than one that doesn't offer one. It's important to consider the quality of coverage you're getting for your money.
When is a good time to switch car insurance?
There many different opportunities to switch your car insurance policies, some of which include:
When your policy comes up for renewal
When you change cars
When you move house
When the way you use your car changes (for example, you might begin riding a bike to work)
When the amount of drivers using your car changes
In addition to that many of the factors that affect your car insurance premiums include:
Your age
The type of car you drive
Where you store your car
Your personal driving record, and
The state you live in
All of these things that could possibly affect your premium may be a good opportunity for you to review your policy and potentially switch.
How to switch car insurance
If you've decided that you want to switch your car insurance, make sure you follow a careful process to ensure that you don't accidentally leave yourself without cover.
Find a new car insurance policy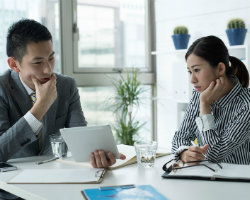 The first step is to compare car insurance online to find a new policy that's right for you. Canstar compares over 63 policies in our databases to make it the process as easy as possible. Ensure you examine your current policy and the new policy side by side and work out how much you can save.
Whether you're trying to reduce the cost of your car insurance premiums or find a better-quality cover, make sure you carefully compare the cover in any new policy with the cover your existing policy includes. Make sure you check the sum insured, all inclusions and any exclusions. Phone the insurer and ask them if you're not sure of anything.
Take out the new policy before cancelling your old one
Next, decide when you want to make the switch. You can time it to take advantage of any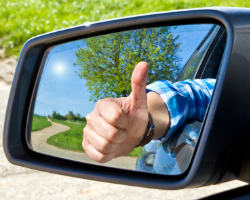 discounts from your new company and to minimise any fees from your old one. Most people like to switch towards or at the end of their term. It's important to make sure you aren't left without any insurance for too long.
If you want to switch car insurance mid-policy, check for cancellation fees and similar conditions in your old policy. Always read the Product Disclosure Statement (PDS), when reviewing policies. Make sure you have accepted and paid for your new car insurance policy – and have the letter/email of confirmation from the insurer – before you cancel your old policy. Accidents happen in a split second.
Cancel your old policy
It's important to inform our previous insurer in writing that you are cancelling your original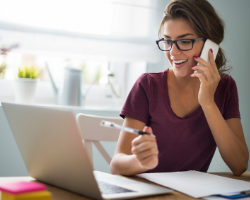 policy. And ensure that you receive written confirmation in return that the policy is cancelled. If you simply stop paying the premiums it could impact on your credit rating.
While a new policy will take effect on a start date designated by the insurer, ideally aim for both being simultaneously cancelled and begun on the same day.
Do your research
While switching policies may seem desirable at the time, make sure you weigh up the pros and cons before swapping over. On the plus side, there's a possibility you may get a better deal elsewhere or your current insurer may come back with a better offer. On the downside, you may lose any discounts you currently have. Make sure you do your research, and compare car insurance policies with Canstar's easy to use comparison table.
Should you renew or switch car insurance?
The great majority of those surveyed by Canstar told us they were happy with their car insurance company after making a claim and were not looking around to switch insurers.
Generally, women drivers proved the most faithful to their insurers compared with their male counterparts after their claims experience. Over 18% of men indicated they were actively looking to switch insurers, whereas over 16% of women expressed the same sentiment.
| | | |
| --- | --- | --- |
| Gender | % Continue | % Switch |
| Female | 83.36% | 16.64% |
| Male | 81.43% | 18.57% |
Some interesting facts on the switch-or-stay issue emerged from the state breakdown.
Motorists in Victoria and Western Australia are less loyal, it seems, with roughly 20% intent on changing insurers in the next 12 months. New South Wales drivers also felt strongly about changing car insurers, with 19% looking to switch after their claims experience.
Drivers in South Australia and Tasmania were the happiest with their insurance companies and least likely to switch to other companies.
| | | |
| --- | --- | --- |
| State | % Continue | % Switch |
| New South Wales/ACT | 80.89% | 19.11% |
| Victoria | 79.08% | 20.92% |
| Queensland | 84.83% | 15.17% |
| South Australia | 92.41% | 7.59% |
| Western Australia | 80.00% | 20.00% |
| Tasmania | 90.48% | 9.52% |
Source: Canstar, March 2012
The graph above shows the picture on a national basis. The majority of Australian motorists have indicated they are sticking with their current insurer but a good 17% of consumers are open to offers and will switch if they find a better deal or have been dissatisfied with how their claim was handled.