Vero Car Insurance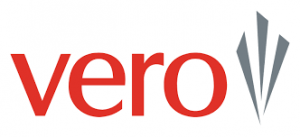 Vero is a provider of a range of business insurance products and packages in Australia, as well as car and vehicle insurance, home and contents insurance, and landlord insurance.
What types of car insurance does Vero offer?
Vero's Secure Motor Plus Insurance is offered as two main types of cover: third-party insurance or comprehensive insurance.
Comprehensive cover protects you for the loss or damage to you vehicle caused by an accident, theft or other eligible event. If you purchase comprehensive cover, you are automatically covered for third party property damage and bodily injury as well.
Third party property damage and bodily injury cover insures you for loss or damage to other other people's property, death or bodily injury that is not covered under compulsory third party insurance, and legal costs and expenses up to $20 million. You may also receive up to $5,000 for the loss of, or damage to, your own vehicle if the other party is at fault and uninsured.
If you're unsure about which kind of car insurance is most appropriate for you, or you'd like more information on the differences between different levels of cover, here's our guide to different kinds of car insurance.
What additional features does Vero offer on their car insurance products?
Vero allows you to add optional inclusions to third party property damage and bodily injury cover for an additional premium. You can select cover to protect your vehicle if it gets lost or damaged up to an insured amount or for its market value, for example. Some additional benefits of its comprehensive cover include towing and storage, emergency repairs, returning your vehicle to you after repairs, and vehicle hire following a theft, among other things. For the full inclusions and exclusions available for each of the two types of cover, read the Vero Secure Motor Plus Insurance PDS on the Vero website.
Canstar does not currently rate Vero car insurance products; however, you can compare other car insurance providers on our database.