The results have been released for Australia's top 10 selling cars in September 2020. The Ford Ranger ute has surpassed its rival, the Toyota HiLux, to claim the top spot for the first time in three years.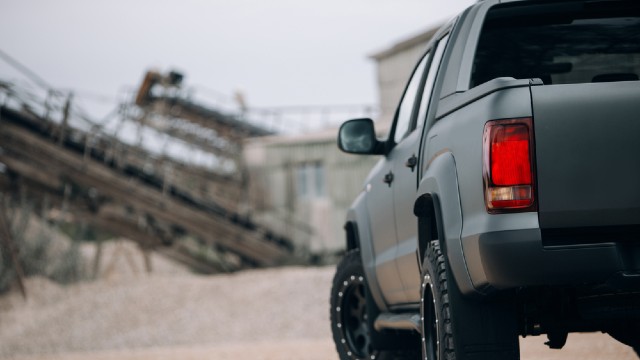 The Ford Ranger was the top-selling vehicle for the month, with a total of 3,726 sales in September, according to the Federal Chamber of Automotive Industries (FCAI). The Ford Ranger outsold the Toyota HiLux in August also; however, it remained second on the list of monthly bestsellers after the Toyota RAV4.
It continues to be a tough year across the Australian car market, and September marks the 30th consecutive month of declining sales. However, the ACT, the Northern Territory and Western Australia have all showed improved sales compared to September 2019.
FCAI Chief Executive Tony Weber said that while the results were not unexpected and the market remains slow, the industry is hoping to see an increasingly positive trend as health restrictions ease, lending conditions are lessened and consumer confidence returns.
"Freeing up restrictions around financial lending will act as a stimulus for Australian industry," Mr Weber said.
Total sales for the month – including passenger cars, SUVs and light and heavy commercial vehicles – were down 21.8% from September 2019, to 68,985 sales.
The sales figures show Toyota continues to be the most popular brand pick for consumers (with more than 18% market share), followed by Mazda, Hyundai, Kia and Ford.
For a full wrap-up of the top-selling vehicle models on the market in September 2020, see below.
Top 10 selling cars in Australia – September 2020
Ford Ranger
Toyota HiLux
Toyota RAV4
Hyundai i30
Mazda CX-5
Kia Cerato
Toyota Corolla
Mitsubishi Triton
Hyundai Tucson
Toyota Camry
Despite an overall decline in car sales compared to September 2019, the Ford Ranger, Toyota HiLux, Toyota RAV4 and Toyota Camry models have all increased sales volume from this time last year. See the full breakdown of results below.
1. Ford Ranger – 3,726 sales (+19.6% YoY)
Features of the Ford Ranger include: Bluetooth with phone and audio streaming, pedestrian detection, lane keeping aid, traffic sign recognition and push button start.
2. Toyota HiLux – 3,610 sales (+7.3% YoY)
Features of the Toyota HiLux include: Toyota safety features including Road Sign Assist, Active Cruise Control and Lane Departure Alert with steering assist, keyless entry and start system and an 8″ colour touchscreen display with smartphone connectivity on selected models.
3. Toyota RAV4 – 2,433 sales (+41.8% YoY)
Features of the Toyota RAV4 include: Optional petrol-electric hybrid technology for fuel efficiency. Multi-terrain options for mud and sand, rock and dirt, snow or normal driving. Bluetooth, Apple CarPlay, Android Auto and Amazon Alexa connectivity are also available.
4. Hyundai i30 – 1,786 sales (-27.0% YoY)
Features of the Hyundai i30 include: Hyundai SmartSense to help maintain a safe distance from other vehicles, bluetooth, reverse camera, Apple CarPlay and Android Auto.
5. Mazda CX-5 – 1,765 sales (-25.1% YoY)
Features of the Mazda CX-5 include: Petrol or diesel engine, cruise control radar, rear parking sensors Smart City Break Support (SCBS).
6. Kia Cerato – 1,599 sales (-20.9% YoY)
Features of the Kia Cerato include: wireless phone charging, smart key with push button start, emergency braking, blind spot detection and lane keeping assist.
7. Toyota Corolla – 1,462 sales (-34.1% YoY)
Features of the Toyota Corolla include: Pedestrian detection, automatic high beams, road sign assist to detect speed limit signs and stop signs, blind spot monitor and the Toyota app which is available across Toyota models and can locate your car in a crowded parking lot.
8. Mitsubishi Triton – 1,446 sales (-51.8% YoY)
Features of the Mitsubishi Triton include: the latest MiTEC safety features including a reverse camera and rear parking sensors, Smartphone connectivity and high towing capacity.
9. Hyundai Tucson – 1,199 sales (-19.4% YoY)
Features of the Hyundai Tucson include: a 5 Star ANCAP safety rating with 6 airbags, rear park assist system with rear view camera and automatic, dusk sensing headlights.
10. Toyota Camry – 1,192 sales (+0.5% YoY)
Features of the Toyota Camry include: a reversing camera, 17″ alloy wheels, a 7″ colour touchscreen display with Bluetooth and Toyota Safety Sense features.
---
Compare Car Insurance
If you're considering car insurance policies, the comparison table below displays some of the policies currently available on Canstar's database for a 30-39 year old male seeking cover in NSW without cover for an extra driver under 25. Please note the table is sorted by Star Rating (highest to lowest) followed by provider name (alphabetical) and features links direct to the providers' websites. Use Canstar's car insurance comparison selector to view a wider range of policies.
---
Image source: North Monaco, Shutterstock.