Jacqueline Belesky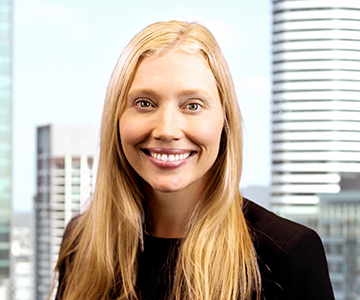 Sub Editor
Bachelor of Journalism (Distinction), Postgraduate Certificate in Arts (Writing, Editing and Publishing)
With a passion for sharing content that is accurate and engaging, Jacqui supports our editorial team to ensure our financial articles about topics as diverse as banking, superannuation, insurance and home loans are informative and relevant. She brings over 15 years of experience in corporate communications, media and publishing and holds a Bachelor of Journalism (Distinction) from Queensland University of Technology and postgraduate qualifications in Writing, Editing and Publishing from the University of Queensland.
Jacqui was previously a Global Content and Media Manager for ABB in the UK and in Oslo, Norway, and has worked in Australia as a journalist for News Corp and editor for the Queensland Government, John Wiley & Sons and the University of Queensland. Jacqui's articles have been published in The Courier-Mail, The Gold Coast Bulletin and on www.news.com.au. She also brings experience managing the editorial production of annual reports, financial statements, research papers and supplements on topics such as business sustainability and the global financial crisis.
Meet the Canstar Editorial Team
You can follow Jacqui on LinkedIn and Twitter, Canstar on Facebook.