To achieve our purpose of helping consumers, our highly skilled team lives by our guiding principles.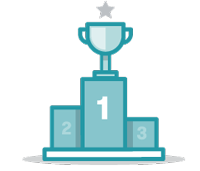 We prioritise consumers and put them first in everything we do. When it comes to what we compare, we feature a wide range of brands, big and small, and compare products based on value, while always thinking about the needs of the consumer.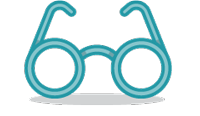 Our organisation has deep experience in financial services and customer satisfaction and experience. It is this set of expertise that enables us to deliver valued insights to consumers and clients alike.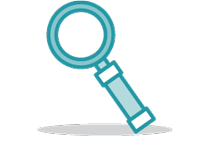 We rate products and services without fear or favour based on publicly-available methodologies. Weare clear about how we present our information to consumers, and are open about how we get paid and how we avoid conflicts of interest. We back ourselves by our commitment to excellence and welcome feedback.
Our Employee Value Proposition consists of four key pillars that drive everything we do.

Make a Difference,
Empower Consumers.
We simplify finance and products to help customers confidently choose what's right for them. By doing the hard work in researching and rating products, we empower people to make a change for the better. This is at the core of everything we do and it inspires our team members – we know our work directly impacts consumers. In helping consumers to make better-informed purchase decisions, we could save them money and in some cases, change their life. We do this by:
Putting the customer first
Living our noble purpose

Build In-Demand
Skills
To provide expertise to the consumer and community, we commit to building skills and expertise internally. We want our team members to constantly upskill themselves not just for their current roles but also to help with their future career goals. We value learning, training and professional development, and this approach helps our team members to view their role as more than just a job. We're continually building in-demand skills by always:
Upgrading our knowledge
Embracing innovation

Grow In A Right-Sized Company
Canstar is a small to medium sized business that is big enough to provide employees with opportunities to grow and develop in their careers, but small enough so that they can still have a voice and the power to influence and make a difference. We encourage team members to take ownership of their roles and have a voice, rather than just being a cog in the wheel. We encourage innovation and support team members to develop themselves both personally and professionally by:
Owning the journey
Taking initiative

Live And Work
Positively
We foster happy and healthy work lifestyles, where people enjoy arriving to work each morning and feel inspired. We work hard but also have fun along the way, so we encourage our teams to stop and celebrate the wins to appreciate their achievements. We live this value by acknowledging the balance between work and lifestyle, and seeing team members as people, not just employees. We live and work positively by:
Working as a team
Celebrating success
Having fun along the way