Canstar was started in Brisbane in 1992 as a privately-owned financial research agency. Today, we are one of Australia's fastest growing digital businesses and financial comparison sites, with 1 in 6 Australians visiting our site each year, and 2 in 3 people recognising the Canstar logo. Find out more about our story.
As the business has grown and evolved, so has our culture. What remains the same is our focus on our people – how we attract them, welcome them, include them, develop them, challenge them and above all how we continue to create a great workplace for them.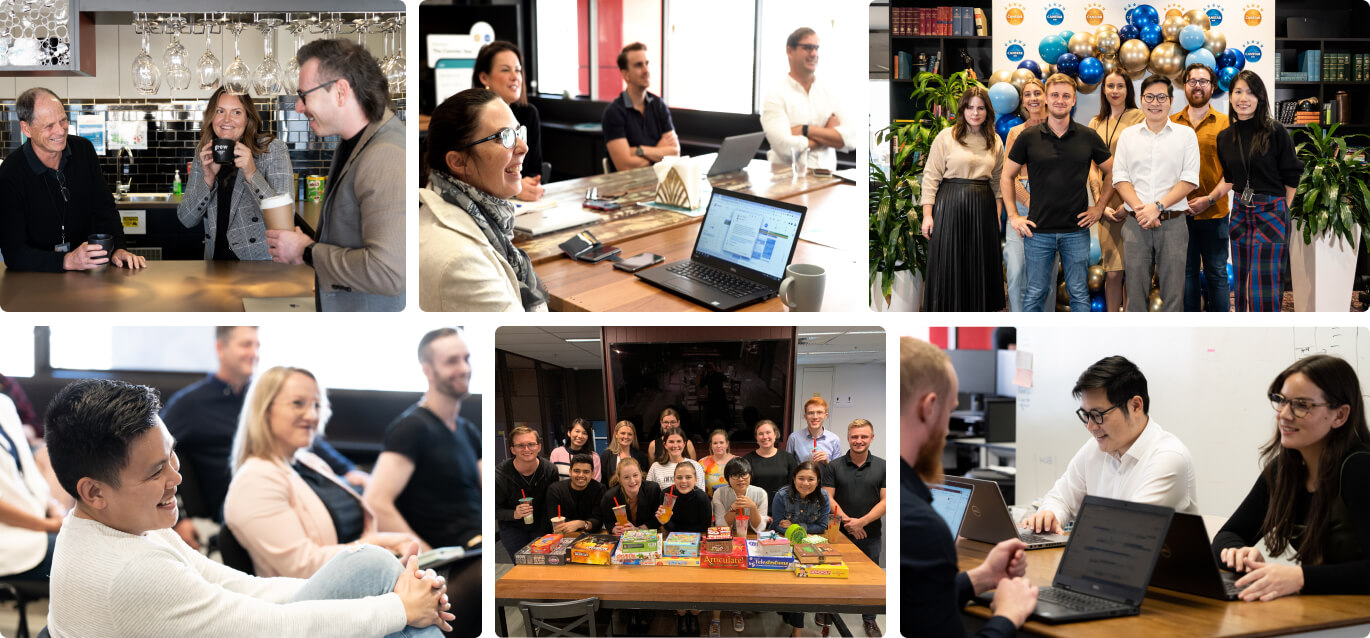 Our culture
Canstar's goal of empowering consumers involves dynamic collaboration between teams of highly skilled, innovative people, each one integral to the overall success of our business. We work collaboratively to achieve our goals and celebrate our successes collectively as a team, and while we have a strong focus on performance, we also like to have fun along the way!
Our team members are at the heart of everything we do, which is why it is so important that when we welcome new people to the company they not only have the skills and experience required but the right attitude and mindset to succeed.
At Canstar, we encourage people to own their journey so that they can thrive and succeed not only in their role, but also in their career and personal life.
Canstar is a place where:
you can be yourself
successes are celebrated as a team
you are encouraged to share your ideas freely
learning and development is fostered
you can feel comfortable communicating with people at all levels of the business
collaboration is key
we focus on solutions
Learn about our Employee Benefits.

What our employees have to say
Our employees agree that Canstar has a people-first culture as shown by the results from our 2021 employee engagement survey. 91% of employees say that Canstar has a great workplace culture, with 94% of team members agreeing with the statement, "Canstar is a great place to work". Employees also rated the following areas below:
Find out more about The Canstar Team.
Our locations
We offer our team members a collaborative and productive work environment, where they can thrive and succeed not only in their roles but also in their careers.
Canstar is headquartered in Brisbane with smaller office locations in Sydney, Melbourne and Auckland. Check out our Brisbane office on the left.