TIO Car Insurance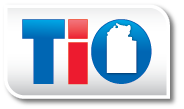 TIO is a provider of insurance including car and vehicle, boat, home and contents, small business, travel and, because TIO is based in the Northern Territory, crocodile attacks. TIO is headquartered in Darwin and its policies are available to those who live in the Northern Territory.
What types of car insurance does TIO offer?
TIO offers Comprehensive and Third Party Property Damage (Legal Liability) car insurance. If you're unsure about which kind of car insurance is most appropriate for you, or you'd like more information on the varying levels of cover, here's our guide to the different kinds of car insurance.
Canstar does not currently compare TIO car insurance, but you can compare other car insurance providers on Canstar's database:
What additional features does TIO offer on their car insurance products?
TIO's Comprehensive car insurance covers you for things like accidental loss or damage to your car, damage to other people's property up to $20 million, cyclone, flood and bushfires, and personal items stolen from your car up to $1,000 an incident.
On its Comprehensive car insurance policy, TIO allows you to add optional extras including covering the cost of a rental car following an accident for 30 days up to $100 per day, removal of basic excess for some windscreen claims, and coverage for accidental loss or damage to any tools of trade. TIO also allows you to add an optional unnamed driver excess, which could lead to your premium being decreased if you specify all of your drivers.