TIO Home & Contents Insurance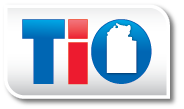 TIO is a provider of insurance including home and contents, car and vehicle, boat, small business, travel and, because TIO is based in the Northern Territory, crocodile attacks. TIO is headquartered in Darwin and its policies are available to those who live in the Northern Territory.
What do TIO Home and Contents Insurance policies cover?
TIO offers buildings insurance, contents insurance and combined buildings and contents insurance.
TIO offers two levels of coverage across its home and contents insurance policies:
Essential cover which is TIO's basic cover; and

Premium cover which provides the highest level of cover TIO offers
Buildings Insurance
TIO says its buildings insurance policies include the following features:
Accidental glass breakage

Actual or attempted theft, burglary or housebreaking

Cover for cyclone, earthquake, fire or explosion, flood, storm surge, storm, rainwater, hail

Motor burnout

Impact damage (e.g. a vehicle crashing into your home)

Legal liability

Lightning

Liquid or water damage

Malicious damage
Home Contents Insurance
In addition to covering the insured events mentioned above, TIO home contents insurance also covers:
Fatal injury caused by burglars, housebreakers, crocodile attack or fire

Contents in temporary storage

New for old cover for contents

Personal effects
TIO says its premium home contents insurance further covers:
Accidental damage

Domestic pet

Deterioration of refrigerated foods

Contents in transit to a risk address

Credit and debit cards
Buildings and Contents Insurance
TIO buildings and contents insurance offers all of the above benefits of both buildings insurance and home contents insurance in a combined package. At the time of writing, TIO says you can save up to 10% when you buy both its buildings and contents cover on the one policy.
For a complete list of inclusions and exclusions, make sure to read the Product Disclosure Statement (PDS).
Canstar does not currently compare TIO home and contents insurance, but you can compare other home and contents insurance providers on Canstar's database: