QBE Home & Contents Insurance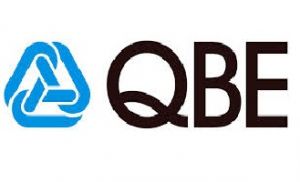 QBE is a provider of home insurance, landlord insurance, renter's insurance, owner builder insurance, car insurance, and travel insurance.
"We're committed to protecting what's important to you."
Compare QBE Home and Contents Insurance
Here's a snapshot of QBE's home and contents insurance for cost to replace building and contents of below $550K in NSW & ACT, ranked by our star rating, with links direct to the providers website. To compare other home insurance policies, click here.

Compare Home Insurance with CANSTAR
About QBE
QBE Group was started in 1886 as the North Queensland Insurance Company Ltd (QI), by two young Scotsmen who were partners in a shipping business. QBE has now been in operation for 127 years and is present in 38 countries, 35 of which they entered in their first 5 years of business.
The QBE Insurance Group is one of the world's top 20 general insurance and reinsurance companies, and employs more than 17,000 people in 38 countries.
How QBE supports the community
QBE Foundation: QBE Foundation directly supports charities to help people overcome disadvantage and live independently, such as Guide Dogs Australia, Camp Quality, and The Big Issue.
Charitable giving and time: Employees receive one day a year to volunteer for the cause of their choice. QBE's workplace giving program also allows employees to contribute to the causes they are passionate about.
Reconciliation Action Plan: Committed to promoting sustainable opportunities for Aboriginal and Torres Strait Islander communities, organisations and businesses.
Sporting sponsorships: Sponsoring Sydney Swans, Sydney Roosters, Perth Glory, Subiaco Football Club, and NSW Swifts at the time of writing.
How QBE supports the environment
Endangered species: QBE has sponsored Taronga Conservation Society Australia since 2005, supporting their two zoos, environmental advocacy campaigns, and other conservation projects.
Compare Home and Contents Insurance
Compare Home Building Only Insurance
CANSTAR is an information provider and in giving you product information CANSTAR is not making any suggestion or recommendation about a particular insurance product. If you decided to apply for a home insurance, you will deal directly with an insurance provider, and not with CANSTAR. Rates and product information should be confirmed with the relevant insurance provider. For more information, read our detailed disclosure, important notes and additional information.
The inclusions mentioned represent a selection of what is covered at the time of writing. Additional terms and conditions may apply to different features. Additional fees may apply to the product. CANSTAR is not making any suggestion or recommendation to you about this product. Please ensure that you read the product disclosure statement to determine all the current options and inclusions for the product you are considering.
Important Notes: The Star Ratings in this table were awarded in September 2016. The search results do not include all providers and may not compare all features relevant to you. View the CANSTAR Home and Contents Insurance Star Ratings Methodology and Report. The rating shown is only one factor to take into account when considering products.