Westpac Home Loans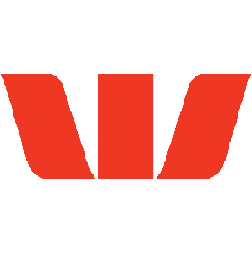 Westpac is a provider of home loans, banking and investment products, as well as home insurance, landlord insurance, and other insurances.
"Australia – proudly supported by Westpac." (Westpac)
Loan Options: What Westpac home loans offer
Here's a snapshot of Westpac's home loans currently on offer for a purchase value of $600,000 in NSW. Please note that this table is formulated based on paying both principal and interest whilst being sorted by comparison rate (lowest to highest). To compare other home loans, please click here.

The inclusions below represent a selection of the features available with a standard Variable Rate home loan of $350,000 for an owner-occupier. CANSTAR is not making any suggestion or recommendation to you about this product. Please see our comparison tables for more details information about products on offer from this provider.
Additional conditions may apply to different features. Please ensure that you read the product disclosure statement to determine all the current loan terms and conditions for the product you are considering.
Variable home loan features
Offset account available.
Redraw facility available.
Additional repayments allowed at any time with no fee charged.
Repayment holiday available(if extra repayments have been made).
Parental leave option available to reduce repayments by 50% for up to 6 months.
Interest only repayments available for up to 5 years.
Top up feature available.
Draw down loan option available for construction purposes.
About Westpac
Westpac was Australia's first bank, and its first officially incorporated company. Established in 1817 as the Bank of New South Wales, Westpac now serves around 13 million customers.
Westpac is one of the big four Australian banks and they own a number of other banking brands including St. George, Bank of Melbourne, BankSA, and RAMS.
If you're a landlord or own an investment property, watch Westpac's series of home loan tips for investors.
How Westpac supports the community
How Westpac supports the environment
Westpac Home Loans
CANSTAR Research
Award:
4-Star Rating Home Loans
CANSTAR is an information provider and in giving you product information CANSTAR is not making any suggestion or recommendation about a particular credit product. If you decided to apply for a home loan, you will deal directly with a financial institution, and not with CANSTAR. Rates and product information should be confirmed with the relevant financial institution. Home Loans in the table include only products that are available for somebody borrowing 80% of the total loan amount.
For more information, read our detailed disclosure, important notes and additional information. *Read the Comparison Rate Warning.