Geelong Bank Home Loans
Geelong Bank is a provider of home loans, personal & car loans, insurance, savings accounts, credit cards and more.
Compare Geelong Bank Home Loans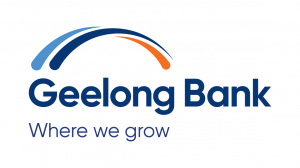 Here's a snapshot of Geelong Banks's variable home loans currently on offer for a loan amount of $600,000 in New South Wales. Please note that this table is formulated based on paying both principal and interest and results are sorted by our Star Rating (highest to lowest). To compare other home loans, please click here.
The inclusions below represent a selection of the features available with a standard variable rate home loan for an owner-occupier. Canstar is not making any suggestion or recommendation to you about this product. Additional conditions may apply to different features. Please see our comparison tables for more detailed information about products on offer from this provider. Please ensure that you read the product disclosure statement (PDS) to determine all the current loan terms and conditions for the product you are considering.
What types of home loans does Geelong Bank offer?
At the time of writing, Geelong Bank offers the following types of home loans:
Find out about how different types of home loans work here.
Variable home loan features
No fee for early repayment
No ongoing fees
Family guarantee option for first home buyers
How to apply for a Geelong Bank home loan
Applying for a Geelong Bank home loan is a simple process; just compare home loans on the Canstar website and apply online on the website for the loan of your choice. You can also call Geelong Bank on 1300 361 555 to walk through the process with a professional.
You will need to provide some personal and financial information before your home loan can be finalised. This information will include:
Your tax file number and a form of personal ID
The valuation of the property
A proof of title and a sales contract for the property
Proof of your earnings and assets/debts
Follow our applying for a home loan checklist, and use the Canstar website to compare Geelong Bank home loans with other home loans before choosing a product that suits your needs:
Geelong Bank
Yes, Geelong Bank allows extra repayments on its variable interest home loans. Terms and conditions apply; contact your lender for details. By contributing extra to your home loan repayments on top of your usual payments, you can pay off your loan sooner and save thousands to tens of thousands of dollars.
Find out how making extra repayments could save money in interest over the life of your loan in this article, or use our Extra Repayments Calculator for yourself:
Yes, Geelong Bank's variable rate home loans offer a redraw facility that lets you take out any extra repayments you make. Fees and charges may apply to use of a redraw facility; contact Geelong Bank for details or learn more about redraw facilities here.
Geelong Bank (previously known as FCCS Credit Union) prides itself on exceptional customer service. Celebrating its 40th birthday in 2014, Geelong Bank has since grown and prospered, now offering a range of competitive rates and products to its members.
Geelong Bank has been supporting its local community since the beginning, and currently sponsors:
Give Where You Live
Ford Retirees
Kids Plus Foundation
Ford Regatta – Fundraising for Kids Day Out
Ford – Junior Diabetes Research Foundation
Geelong Football Umpires League
Numerous football clubs, such as Geelong Amateurs Football & Netball Club and Grovedale Football & Netball Club