Police Bank Home Loans
Police Bank is a provider of home loans, personal loans, credit cards, savings and transaction accounts, business bank accounts, car insurance, home insurance and travel insurance.
Loan options: What Police Bank home loans offer
Here's a snapshot of Police Bank's variable home loans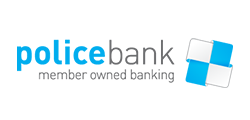 currently on offer for a loan amount of $600,000 in New South Wales. Please note that this table is formulated based on paying both principal and interest and results are sorted by our Star Rating (highest to lowest). To compare other home loans, please click here.
Compare Home Loans With Canstar
The inclusions below represent a selection of the features available with a standard variable rate home loan for an owner occupier. Canstar is not making any suggestion or recommendation to you about this product. Additional conditions may apply to different features. Please see our comparison tables for more detailed information about products on offer from this provider. Please ensure that you read the product disclosure statement (PDS) to determine all the current loan terms and conditions for the product you are considering.
Variable home loan features
Minimum loan amount $50,000
LVR 80% with no mortgage insurance, 80-90% with mortgage insurance
What types of home loans does Police Bank offer?
At the time of writing Police Bank offers the following types of home loans:
Find out about how different types of home loans work here.
See our comparison tables for details of Police Bank home loans:
Compare Home Loans With Canstar
How to apply for a Police Bank home loan
Applying for a Police Bank home loan is a simple process; just compare home loans on the Canstar website and apply online on the Police Bank website for the loan of your choice. For more help applying, you can speak to a Police Bank consultant by calling (02) 9287 0884 (8 am to 5pm Monday to Friday).
Follow our applying for a home loan checklist, and use the Canstar website to compare Police Bank home loans with other home loans before choosing a product that suits your needs:
Police Bank FAQs
Yes, Police Bank allows extra repayments on its variable interest home loans. Terms and conditions apply; contact your lender for details.
Find out how making extra repayments could save money in interest over the life of your loan in this article or use our Extra Repayments Calculator for yourself:
Home Loans Extra Repayments Calculator - Canstar
Yes, Police Bank's variable rate home loans offer a redraw facility. Fees and charges may apply to use of a redraw facility; contact your lender for details or learn more about redraw facilities here.
If you're in the market for a home loan, compare your home loan options with Canstar:
Originally starting out in 1964 as NSW Police Credit Union (PCU), Police Bank is now one of the largest and most successful mutual banks in Australia.
Because it is member-owned rather than being owned by external shareholders, Police Bank returns its profits to members in the form of more competitive products and services.
Source: Police Bank
Police Bank supports the community through events such as celebrating 100 Years of Women in Policing in 2015, the NSW Rotary Police Awards 2017 for Police Officer of the Year, the Backup for Life Expo, which helps ex-officers adjust to everyday life after policing, and the NSWP 2017 DVLO Domestic Violence Liaison Conference.
Police Bank even offers a charity coffee cart available for community events.
Source: Police Association of NSW