Pulse Credit Union Home Loans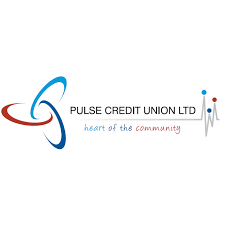 Pulse Credit Union is a Victoria-based credit union offering home loans, transaction accounts, financial advice and business banking.
What home loans does Pulse Credit Union offer?
Pulse Credit Union offers home loans for a variety of different needs, available as both variable and fixed-rate products. These include:
First home buyer loans

Owner-occupiers purchasing or refinancing their next home

Investment property purchase loans

Home construction or renovation loans

Short-term bridging loans

Interest-only loans (for up to 5 years)
Canstar does not currently rate Pulse Credit Union home loan products, but you can view and compare other loans on Canstar's database:
Pulse Credit Union home loan features
Free offset accounts available (on selected loan products)

No ongoing fees if you make your repayments on time (other fees may apply)
The inclusions above represent a selection of the features available with a Pulse Credit Union home loan. Canstar is not making any suggestion or recommendation to you about this product. Additional conditions may apply to different features. Check upfront with Pulse Credit Union and ensure that you read the product disclosure statement (PDS) or other loan documents to determine all the current loan terms and conditions for the product you are considering and whether it meets your needs, before committing to it.
Pulse Credit Union home loans FAQs
Consider following our applying for a home loan checklist, and use the Canstar website to compare a range of home loans before choosing a product that suits your needs. If you decide on a Pulse Credit Union home loan, you can apply online via its website, give Pulse a call on or drop into one of its branches across Victoria.
Pulse Credit Union allows extra repayments on its variable interest home loans. Terms and conditions may apply. Contact Pulse Credit Union for details.
To give you an idea of how making extra repayments could save money in interest over the life of your loan, you might like to try our Extra Repayments Calculator:
Pulse Credit Union was established in its current from in 2011, when Pulse merged with La Trobe University and Melbourne University Credit Unions. Pulse now operates branches across Victoria, catering primarily to the banking needs of health service employees and students from La Trobe and Melbourne Universities.