Virgin Money Home Loans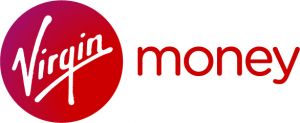 Virgin Money is a provider of home loans, credit cards, savings accounts, car insurance, travel insurance, home and contents insurance and superannuation accounts.
Loan options: What Virgin Money home loans offer
Here's a snapshot of Virgin Money's variable home loans currently on offer for a purchase value of $600,000 in New South Wales. Please note that this table is formulated based on paying both principal and interest whilst being sorted by our Star Rating (highest to lowest). To compare other home loans, please click here.
What type of home loans does Virgin Money offer?
At the time of writing, Virgin Money offers the following types of home loans:
Variable rate home loan
Fixed rate home loan
Variable home loan features
Switch between variable and fixed rate as needed
Offset facility available
Split facility available
Additional repayments allowed
Repayments may be made weekly, fortnightly or monthly
Find out about how different types of home loans work here.
How to apply for a Virgin Money home loan
Applying for a Virgin Money home loan is a simple process;
Follow our applying for a home loan checklist, and use the Canstar website to compare Virgin Money home loans with other home loans before choosing a product that suits your needs: