Pacific Mortgage Group Home Loans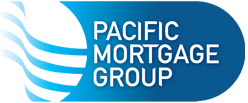 Pacific Mortgage Group is a provider of home loans, personal loans, credit cards, savings and transaction accounts, term deposits, business bank accounts, car insurance, home insurance and landlord insurance.
Loan options: What Pacific Mortgage Group home loans offer
Here's a snapshot of Pacific Mortgage Group's variable home loans currently on offer for a loan amount of $600,000 in New South Wales. Please note that this table is formulated based on paying both principal and interest and results are sorted by our Star Rating (highest to lowest). To compare other home loans, please click here.
Compare Home Loans With Canstar
The inclusions below represent a selection of the features available with a standard variable rate home loan for an owner occupier. Canstar is not making any suggestion or recommendation to you about this product. Additional conditions may apply to different features. Please see our comparison tables for more detailed information about products on offer from this provider. Please ensure that you read the product disclosure statement (PDS) to determine all the current loan terms and conditions for the product you are considering.
Variable home loan features
Annual fees (payable but reimbursed by PMG)
Borrow up to $5,000,000
LVR 80% no mortgage insurance, 80-90% with mortgage insurance
$50,000 minimum home loan
What types of home loans does Pacific Mortgage Group offer?
At the time of writing Pacific Mortgage Group offers the following types of home loans:
Find out about how different types of home loans work here.
See our comparison tables for details of Pacific Mortgage Group home loans:
Compare Home Loans With Canstar
How to apply for a Pacific Mortgage Group home loan
Applying for a Pacific Mortgage Group home loan is a simple process; just compare home loans on the Canstar website and apply online on the Pacific Mortgage Group website for the loan of your choice. For more help applying, you can speak to a Pacific Mortgage Group consultant by calling 1300 888 531 (9 am to 5pm Monday to Friday).
Follow our applying for a home loan checklist, and use the Canstar website to compare Pacific Mortgage Group home loans with other home loans before choosing a product that suits your needs:
Pacific Mortgage Group FAQs
Yes, Pacific Mortgage Group allows extra repayments on its variable interest home loans. Terms and conditions apply; contact your lender for details.
Find out how making extra repayments could save money in interest over the life of your loan in this article or use our Extra Repayments Calculator for yourself:
Yes, Pacific Mortgage Group's variable rate home loans offer a redraw facility. Fees and charges may apply to use of a redraw facility; contact your lender for details or learn more about redraw facilities here.
If you're in the market for a home loan, compare your home loan options with Canstar:
Since being established in 2000, Pacific Mortgage Group has grown to be one of the largest online mortgage providers in Australia. It has dedicated itself to delivering the lowest rates possible on the market.
Pacific Mortgage Group takes pride in saving thousands of dollars for its customers, as well as its impeccable personal and customer service.
For the past six years, it has been awarded the Canstar 5-Star Rating for Outstanding Value Home Loans. Its motivation is to continue providing the lowest rate mortgages online available in Australia and deliver friendly, personalised service.