La Trobe Financial Home Loans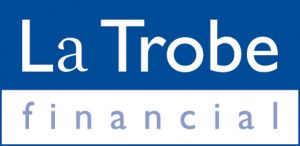 La Trobe Financial is an Australian non-bank credit institution offering loans, investments and insurance products. It claims to provide "flexible alternative lending solutions".
What home loans does La Trobe Financial offer?
La Trobe Financial says it provides funds for a range of loan purposes, where the loan is secured against residential, commercial and other real property security. Its loans are available for terms between one and 30 years, with up to five years interest only payments. Its commercial security loans have a five year maximum term.
It specialises in loans for specific categories of borrowers, including:
Self-employed borrowers (with options for applications with lower documentation requirements)

Those building their own home

Borrowers buying or building in rural areas

Commercial borrowers

Those buying an investment property

People transitioning to aged care facilities

Borrowers being assisted by their parents

Self-managed super funds (SMSFs)
Canstar does not currently compare La Trobe Financial home loan products, but you can view other home loans on Canstar's database:
La Trobe Financial home loan features
Redraw facility available, if enough is paid in early repayments beforehand

Borrowers can switch from a variable rate to a fixed-rate loan, subject to a renegotiation fee

Additional repayments allowed on some loans

No fee for early repayment on some loans

Repayments may be made weekly, fortnightly, or monthly

Up to 95% LVR for full-doc loans, or 105% of the property purchase price for the "Parent-2-Child First Home Assistance Loan" product
The inclusions above represent a selection of the features available with La Trobe Financial home loans. Canstar is not making any suggestion or recommendation to you about this product. Additional conditions may apply to different features. Please see our comparison tables for more detailed information about products on offer from this provider. Check upfront with La Trobe Financial and please ensure that you read the product disclosure statement (PDS) or other loan documentation to determine all the current loan terms and conditions for the product you are considering and whether it meets your needs, before committing to it.
La Trobe Financial Home Loan FAQs