AFG Home Loans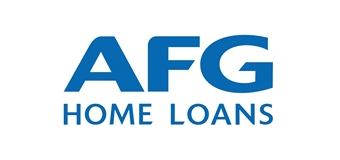 AFG Home Loans is a specialist lender for home loans.
"Competitive rates, great choice. Real people, real service." (AFG Home Loans)
Loan Options: What AFG Home Loans offers
Compare AFG home loans with other home loans on the Canstar database here.
Compare Home Loans with Canstar
The inclusions below represent a selection of the features available with a standard variable rate home loan for an owner occupier. Canstar is not making any suggestion or recommendation to you about this product. Additional conditions may apply to different features. Please see our comparison tables for more detailed information about products on offer from this provider. Please ensure that you read the product disclosure statement (PDS) to determine all the current loan terms and conditions for the product you are considering.
AFG variable home loan features
Switch between variable rate and fixed rate as needed
Offset account available
Redraw facility available
Split rate loan facility available
Line of credit option available
Family guarantee allowed
Additional repayments allowed
Repayments may be made weekly, fortnightly, or monthly
What type of home loans does AFG Home Loans offer?
At the time of writing, AFG Home Loans offers the following types of home loans:
Variable rate home loan
Fixed rate home loan
Offset home loan (available on either a fixed or variable rate home loan)
Line of credit home loan
Construction home loan
SMSF loan
Find out about how different types of home loans work here.
See our comparison tables for details of different types of home loans from various lenders:
Compare Home Loans with Canstar
How to apply for an AFG Home Loan
Applying for an AFG home loan is a simple process; you can get in touch with an AFG Home Loans consultant via the contact form on their website, or by calling them on 1300 366 582. You can also email them at clientservices@AFGhomeloans.com.au
Follow our applying for a home loan checklist, and use the Canstar website to compare home loans from various lenders before choosing a product that suits your needs: