AFG Home Loans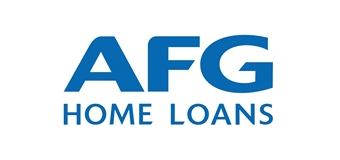 AFG Home Loans is a specialist provider of home loans, and is part of mortgage broking firm Australian Finance Group Ltd. Products are only available through accredited AFG brokers.
What home loans does AFG Home Loans offer?
AFG Home Loans offers a range of variable and fixed rate home loans available with principal and interest or interest only repayments for both residential and investor borrowers. If you wish to know more, Canstar has a guide to the different types of home loans available and how they work.
Before making a decision, it's a wise idea to read the Target Market Determination (TMD) and any other important information provided by the lender. You may also like to compare other home loans on Canstar's database, which could help with finding the loan to suit your needs.
AFG Home Loans include different types of loan products, such as:
Retro
Link
Edge
Alpha
Options.
AFG Home Loans FAQs
How do I apply for a AFG Home Loans home loan?
Before getting started, you might first like to take a look at our applying for a home loan checklist for some pointers, and use the Canstar website to compare home loans with other providers before choosing a product that suits your needs.
You can only obtain an AFG Home Loan via Australian Finance Group (AFG) brokers..
Can you make extra repayments on an AFG Home Loans home loan?
Yes, AFG Home Loans allows you to make unlimited extra repayments on some of its home loans. Terms and conditions may apply; contact the lender for further details.
Are redraw facilities offered on AFG Home Loans home loans?
Yes, some AFG Home Loans offers redraw facilities with its variable principal and interest loans. Fees and charges may apply; contact the lender for further details.
About AFG Home Loans
AFG Home Loans is a subsidiary of Australian Finance Group Ltd, an ASX listed mortgage broking firm. The company does not have any branches and does not advertise so it's possible you haven't heard of them before.
Some of their loans are funded or provided by lenders such as Advantedge Financial Services (which is funded under arrangements with National Australia Bank), Bendigo Bank, Adelaide Bank and Pepper Finance, the company's documentation states.
Australian Finance Group has over 3,000 accredited brokers who have provided loans to more than 25,000 Australian property buyers.