Indigenous Business Australia Home Loans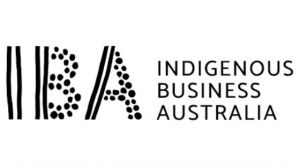 Indigenous Business Australia (IBA) is a provider of home loans, business loans, investment support and a number of other financial products to Aboriginal and Torres Strait Islander people.
What home loans does Indigenous Business Australia offer?
Indigenous Business Australia offers housing loans to eligible indigenous Australians who are unable to borrow the needed funds from another lender. The loan amount you may be offered depends on a number of factors outlined by IBA, including your income and savings, your capacity to repay the loan, the value of the property, the interest rate and the length of the loan.
IBA says its loan products may be available for the following housing-related purposes:
Purchasing a home
Purchasing and renovating a home
Building a home
Home improvements
Fee finance (i.e. loans to assist with costs such as stamp duty and building inspections)
Purchasing residential land to later build a home on
Refinancing a loan from another lender
Property settlement in the event of a relationship break-up
Previous home owners who are unable to borrow from another lender
Canstar does not currently compare Indigenous Business Australia home loans, but you can compare other home loans providers on Canstar's database:
Indigenous Business Australia home loan features
Depending on your individual circumstances, IBA says some features of its home loans may include:
A flexible loan amount
Lower deposit requirements than commercial lenders
A minimum deposit amount for first home buyers of $3,000, depending on your income
Variable interest rates depending on your individual circumstances and loan requirements
A low commencing interest rate for first home buyers, capped for a minimum introductory period
A split loan option, which allows you to meet the gap if you can obtain some of the funds required from another lender
An extended introductory interest rate for those who obtain part of their funds from another lender
The inclusions above represent a selection of the features available with Indigenous Business Australia home loans. Canstar is not making any suggestion or recommendation to you about this lender or its products. Additional conditions may apply to different features. Check upfront with Indigenous Business Australia and please ensure that you read the key facts sheet or other loan documentation to determine all the current loan terms and conditions for the product you are considering and whether it meets your needs, before committing to it.
Indigenous Business Australia Home Loans FAQs