Yellow Brick Road Home Loans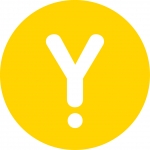 Yellow Brick Road Wealth Management is a provider of
home loans
, investment products, superannuation funds, insurance products, and financial advice.
"All Australians deserve access to quality, affordable financial services and advice." (Mark Bouris, Yellow Brick Road)
Compare Yellow Brick Road Home Loans
Here's a snapshot of Yellow Brick Road home loans currently on offer for a purchase value of $600,000 in NSW with links direct to the providers website. Please note that this table is formulated based on paying both principal and interest whilst being sorted by current rate (lowest to highest). To compare other home loans, please click here.
Loan Options: What Yellow Brick Road home loans offer
The inclusions below represent a selection of the features available with a standard Variable Rate home loan of $350,000 for an owner-occupier. CANSTAR is not making any suggestion or recommendation to you about this product. Please see our comparison tables for more details and information about products on offer from this provider and other home loan providers on our database.
Additional conditions may apply to different features. Please ensure that you read the product disclosure statement to determine all the current loan terms and conditions for the product you are considering.
Compare Home Loans with CANSTAR
Yellow Brick Road Standard Variable Home Loan Features
Yellow Brick Road offers three main types of variable home loan:
Rate Smasher Home Loan: A loan with a highly competitive interest rate, designed for young families and First Home Buyers.
Empower Home Loan: A fully-featured loan with no ongoing fees, designed for those wanting flexibility with their home or investment property.
Empower Package Home Loan: A loan with a 100% offset account, available for home buyers and investors.
Below are the features available with the Empower Variable Home Loan on a variable interest rate:
No ongoing monthly or annual fees.
Redraw facility available.
Mortgage is portable.
Repayments may be made fortnightly or monthly.
Additional repayments allowed.
Lump sum repayments allowed.
No minimum loan amount
Source: Yellow Brick Road
What types of home loans does Yellow Brick Road offer?
At the time of writing, Yellow Brick Road offers the following types of home loans:
Variable rate home loan
Fixed rate home loan
Offset account available with home loan
Line of credit home loan
Investment home loan
Find out about how different types of home loans work here.
See our comparison tables for details of Yellow Brick Road home loans:
How to apply for a Yellow Brick Road home loan
You can apply for a Yellow Brick Road loan online by clicking on the Yellow Brick Road home loan product of your choice in the Canstar home loan comparison tables. Follow our applying for a home loan checklist, and if you need help applying, you can use the Yellow Brick Road website to sign up for a consultation to speak with a Yellow Brick Road consultant.