Many people strive towards becoming a homeowner at some stage in life, whether that be owning an investment property or a place you can call home (and put in as many picture hooks as you like).
If you're thinking about getting into the housing market, you will generally need a home loan, and to do that you'll typically need an initial deposit.
The deposit required is determined as a percentage of the total value of the property you're buying, with most lenders asking for at least 5%. However, it's worth noting that if your deposit is less than 20% of the loan (which is generally the recommended minimum amount), you'll likely need to pay Lenders Mortgage Insurance, and in some cases may also be charged a higher interest rate.
According to the Australian Bureau of Statistics (ABS), the mean price of residential dwellings in Australia is $636,900, as of March 2019. This means that a 20% deposit for an average property would be around $127,380, which, let's face it, could be a challenging prospect for many eager home buyers.
While everyone will have their own personal favourite ways to save, we have compiled a list of ten ways that could help you save up for that all-important house deposit:
Make a budget (and stick to it)
Find a savings account with a better interest rate
Create a second source of income
Live with your parents (or some flatmates)
Sell unused valuables
Deal with your debt
Look for bargains
Review your finances to find better deals
Check your eligibility for government assistance
Make your transport more thrifty
10 Home Deposit Savings Tips
1. Make a budget (and stick to it)
By writing down your expenses every month, you can often get a better idea of where your money is going and opportunities to reduce spending. Cutting down on unnecessary expenses may help you make some serious savings. For example, you may decide it's worth weighing up the importance of things like eating out, buying your daily coffee and paying for a TV streaming subscription against how much you want to be a homeowner. Also consider whether you could save by winding up any subscriptions you aren't making much use of.
It can be helpful to set yourself small savings targets initially, and build your habits from there. This may include setting up a separate savings account.
2. Find a savings account with a better interest rate
While it's important to increase and add to your savings, it can also help to think about where you are keeping them, as this can influence how quickly they grow. It can be a good idea to find a savings account that can offer you a high interest rate with minimal or no fees. It can pay to look around for the best deal available for you and to consider setting up online access so you can keep track of your accounts. You could also consider setting up regular automatic transfers into a separate savings or term deposit account that is purely for your home deposit.
3. Create a second source of income
These days there are many ways people can go about making a little bit of extra cash on the side. The internet has become a hotbed for side gigs, with opportunities to freelance in a variety of areas, such as a blogger, graphic designer, copywriter, website developer or photographer. You could try using the 'services' section of online classifieds or marketplaces such as Airtasker to advertise your skills or trades for hire. Also, with the rise of the sharing economy (think Spacer, Uber and the like), there are opportunities for some people to turn their unused car parks or cars into income generators.
On top of this, online platforms are making it even easier to get involved in more traditional 'odd jobs' around the neighbourhood, including gardening, cleaning, tutoring, car washing or dog walking. A simple weekend job, such as working in a shop or café, could also be an option.
Some other side hustle possibilities include:
Party entertainment (e.g. if you can play an instrument or fancy yourself as a comedian)
Participating in research studies or completing surveys
Data entry
4. Live with your parents (or some flatmates)
Although this option may not appeal to everyone, moving back in to your family home or co-sharing could be a way to save money for a deposit. Rent and utility bills can add up, so sharing this expense with others or cutting down on the amount you pay, could increase your savings quickly. If you do choose this option, it's important to have an agreement in place for how you will split household expenses and bills fairly. There are a number of online platforms that can help you find flatmates including Gumtree, realestate.com.au and Flatmates.com.au.
5. Sell unused valuables
If you've got some unused items lying around at home, you could consider selling them online for extra cash. Collectable and vintage items, along with designer fashion or fully functioning appliances, may be your best bet for higher resell prices. Selling your items has also been made easier in recent years, with a range of online marketplace sites to choose from, including eBay, Gumtree, Trading Post, BidMate and Amazon Australia.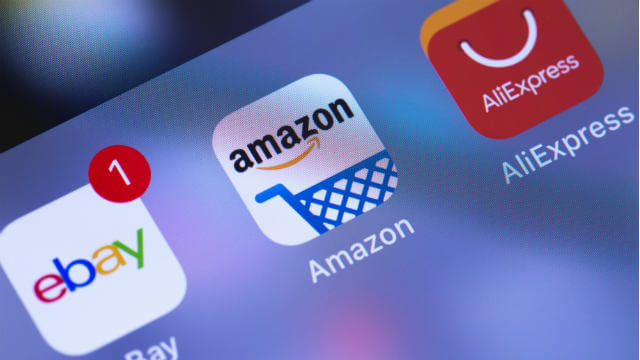 6. Deal with your debt
If you are able to, minimising your debt sooner rather than later can lead to you potentially paying less interest, meaning you can instead put that money toward saving for your deposit. It is a good idea, however, to first check whether there are any early repayment fees on your existing loans.
If you have multiple debts, depending on your circumstances you may also find it worthwhile to consolidate some of them into one, which could potentially help you reduce the fees you pay and make repayments simpler. Otherwise, you may want to start with the debt that is accumulating the most interest and work your way back from there.
7. Look for bargains
You may be surprised at the number of bargains that you can find if you break from your usual routine. For example, when you go grocery shopping, you could experiment with cheaper alternatives to your usual brand, buy in bulk if you can and think twice before adding last-minute 'luxury products' to your trolley. There are also a number of coupon sites online, such as Shop A Docket or Groupon, that may offer deals in your area, but make sure to check the terms and conditions of each offer before making a purchase.
When buying more expensive items, such as appliances and whitegoods, you may be able to find better prices by doing your research and asking stores if they price match.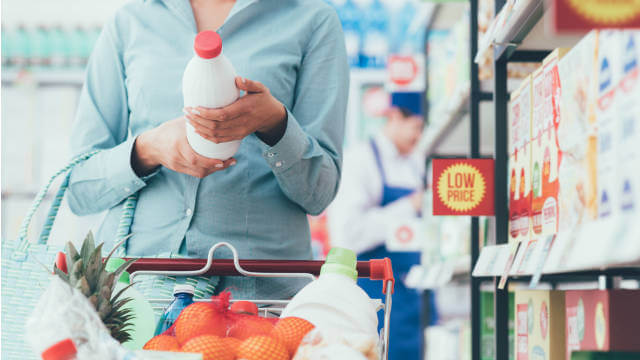 8. Review your finances to find better deals
You may be able to save money simply by reviewing your current insurance, loans, electricity, phone or other financial arrangements and determining whether they provide the best value for your needs and budget. Shop around and compare as many options as possible, and if you find a better deal elsewhere, don't be afraid to switch providers or to contact your provider to see if they can offer a better deal.
9. Check your eligibility for government assistance
If you are a first home buyer, you may be able to receive help from the government to save a deposit sooner. The First Home Owners Grant (FHOG) scheme is funded by the states and territories and is administered under their own legislation. Under the scheme, a one-off grant is payable to first home owners that satisfy eligibility criteria such as being an Australian citizen and not having received the grant before.
Another scheme to consider is the First Home Super Saver (FHSS), which allows some first home buyers to save a home deposit within their super fund. You may also be eligible for exemptions or concessions on stamp duty, or the federal government's First Home Loan Deposit Scheme which is due to be launched in January 2020, however it's important to research your options and consider the pros and cons.
10. Make your transport more thrifty
While this may not be feasible for everyone, if you currently own a car you could consider either selling it in favour of a cheaper vehicle, or getting rid of it altogether (if you have access to public transport or ride-sharing services). If you choose to keep your vehicle, consider where you can make savings, including by walking or getting public transport where possible, and comparing car insurance to make sure you are getting the best deal for your needs.
If you have a car loan, you may also consider comparing your current loan with others on the market, to see if there is an alternative refinancing option that offers a lower interest rate or lower fees. However, before you choose this path it's worth checking that any early exit fees or application fees which may apply do not offset the potential savings.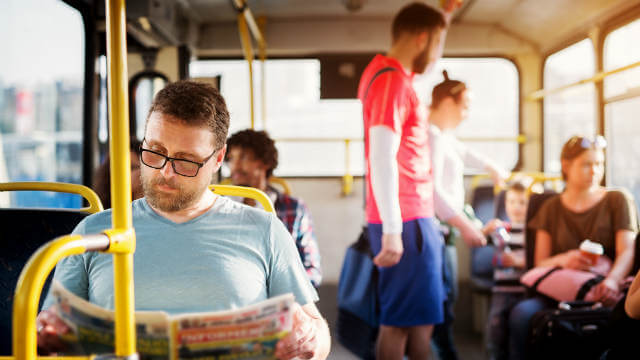 By having set goals and a savings plan in place, you could be on your way to building that house deposit egg and becoming a home owner. When it comes time to apply for a home loan, make sure you do your research to find a product that offers outstanding value – performing well across both price and features.
Cover image source: Kaikoro (Shutterstock)