A credit card here, a store card there, perhaps a personal loan as well – unfortunately it can be easy to build up excessive levels of personal debt quite quickly, sometimes without really intending to. If you find yourself juggling multiple debts and loans and are considering debt consolidation, what are some of your options?
What is debt consolidation?
Consolidating your debt means combining all or some of your existing loans, credit card balances or other borrowings into a single product. While it may seem strange to manage your debts by shuffling them around and possibly taking out another financial product in the process, this can potentially help you to take control of your finances if you manage it carefully.
With one consolidated debt, you would only have to make one repayment each week, fortnight or month and you would only have one set of fees to pay (if any). This may be appealing if you're currently managing multiple repayments and paying multiple fees across a number of debts. However, it's important to also compare the interest rate or fees that you'll be charged under the new, consolidated loan, to ensure you don't end up worse off.
According to ASIC's MoneySmart, consolidating multiple loans and credit cards can also help to improve your credit score. Banks and other lenders use your credit score to help figure out whether to lend you money and, in some cases, the interest rate and terms they will offer you. However, be aware that applications for credit will be recorded on your credit report. Additionally, shopping around for credit and applying to multiple different credit providers within a short period of time may negatively impact your credit score.
However, if you are looking to consolidate your debt, three common methods are:
Combining your debt into one personal loan

Transferring your credit card debt onto a credit card with a balance transfer offer

If you have a mortgage, a home loan top-up or refinance
1. Personal loan
One method of debt consolidation is taking out a personal loan to pay off your existing debts. A potential benefit of using a personal loan is that it typically has a fixed term. This means your repayments are calculated so that you can pay off the loan at the end of the term. This gives you a clear time frame for when you can be debt-free, so long as you can manage the repayments together with any additional fees that may apply. Contrast this with credit cards where paying your minimum repayment amount can help you avoid late fees but would still generally leave you with a remaining balance and interest to pay on it.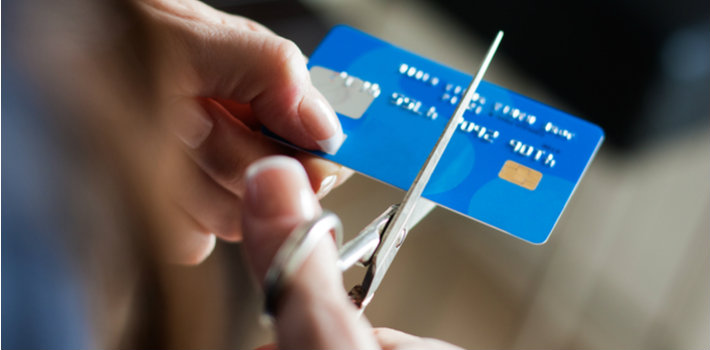 Another reason some people may choose to consolidate their debt into a personal loan is that you can potentially get a lower interest rate than that of your existing credit cards or loans. For example, at the time of writing, a $10,000 three-year personal loan has an average interest rate of 11.39% p.a., based on the products in Canstar's database. A lower rate could help you to reduce your total debt and pay it off faster.

To benefit from this method of debt consolidation, you'll need to keep up with your repayments. If you fail to make your repayments on time, you may end up doing the opposite of what you had intended – increasing your debt through late repayment fees and interest charged on the loan. Additionally, be careful to check for any application fees, ongoing fees or early repayment fees that may apply on any personal loan you are considering.
2. Credit card with a balance transfer offer
If you have credit card debt, you could consider a balance transfer to help pay it off. Balance transfers involve rolling your existing credit card debts onto one new card that comes with a low or 0% interest rate on repaying that existing balance for a certain time period. Credit cards with a balance transfer offer usually have a promotional interest rate that will typically only last for the first six to 18 months. At the end of this period, any remaining balance on the credit card will attract a standard (usually higher) interest rate.
The main advantage of this strategy is that you could be paying little or no interest on your debt for a certain time frame, provided you meet the minimum monthly repayments. If you can repay your debt within the promotional period, then this option may be worth considering.
If you don't pay the balance off within the promotional period, be aware that you could end up paying a higher interest rate than you were on your old credit cards when the rate reverts. For example, at the time of writing, the average revert rate on a $10,000 credit card with a balance transfer offer is 18.60% p.a. Additionally, you could run the risk of the new interest rate eating into any debt reduction you may have achieved, leaving you in further debt. In fact, according to ASIC's 2018 review of credit cards, over 30% of consumers increased their total credit card debt by 10% or more after transferring a balance.
It's also important to keep in mind that, with a balance transfer, you only have to make the minimum repayments and there is no requirement to pay the debt down within any certain time frame. So, if you choose this strategy of debt consolidation, it could be helpful to have a strict repayment plan in place. Lastly, be wary of any fees that may apply, such as annual fees and balance transfer fees.
3. Home loan
If you have an existing home loan, another option could be to transfer your debt onto your mortgage by either applying for a home loan top-up or refinancing to a larger loan. A potential advantage of this method is that home loans typically have a lower interest rate compared to other lending options like personal loans and credit cards.
However, there is a danger that despite minimising your monthly repayments on your existing debt, you might end up paying off the debt over a much longer term, which could cost you more in interest in the long run. In other words, a short-term personal loan could end up becoming a long-term debt. Another potential drawback of this debt consolidation method is that it could increase the time it takes you to pay off your home loan. A way of potentially avoiding this is to increase your regular repayment amounts and make extra repayments when you can, assuming your lender allows this.
Debt consolidation example comparison calculations
So, how do these strategies should compare? The table below displays the total amount of interest paid on a $10,000 debt repaid in three years using the three different debt consolidation strategies discussed above. This is based on the average interest rates for these products on Canstar's database at the time of writing.
Debt consolidation options – interest paid example
Product
Average Interest Rate
Monthly Repayment
Total Interest Paid
Personal Loan1
11.39%
$329.26
$1,853.26
Credit Cards with a balance transfer offer2
18.60%
$337.00
$2,039.58
Home Loans3
4.13%
$1,938.78 (including principal repayments on existing home loan amount)
$648.79
Source: Canstar – 10 July 2019. Assumes entire balance repaid in three years and no fees or additional debts incurred during that time. 1. Personal Loan average rate based on all personal loans available on Canstar's database for the purpose of debt consolidation and a loan amount of $10,000, over a total loan term of three years. 2. Credit Card for balance transfer average rate based on the revert rate of all credit cards available on Canstar's database for a balance transfer of $10,000. Scenario assumes six-month interest-free balance transfer period

and a total repayment period of three years

. 3. Home Loan average rate based on all variable residential rate loans available on Canstar's database to owner-occupiers for a loan amount of $400,000 at 80% LVR, with principal & interest repayments and a total loan term of 30 years. Excludes introductory loans, and loans available only to first home buyers. Total Interest Paid for Home Loans indicative only of interest paid on a redraw amount of $10,000 if repaid in three years.
Looking at the total interest paid, our hypothetical consumer would be paying the least amount of interest by using the home loan consolidation strategy and the most by using a credit card for a balance transfer. However, this table assumes that the borrower is disciplined enough to pay off the balance of their debt within the three-year period and not incur any new debts over that time.
For example, only paying the minimum repayments on a credit card with a balance transfer means it could take years (and even decades) to repay the balance in full. This would also mean racking up a considerable amount of interest. In comparison, meeting the minimum repayments on a personal loan ensures you can repay the loan within the specified loan term.
Other options
Another option is to contact your credit providers. Rather than consolidating, depending on your situation it may be more effective to leave your debts where they are and talk to each of your credit providers about a repayment plan or repayment strategy.
Some providers have hardship officers who can work with you to develop a repayment plan, which, depending on your personal circumstances, might be an effective option. Canstar's Budget Planner Calculator can help you to work out an estimate of what you could afford to repay towards your debts each month, taking into account living expenses such as your rent or mortgage, groceries and fuel.
If your lender is unwilling to change your repayment plan, MoneySmart says you can ask to speak to their internal complaints section. If you are still not satisfied, MoneySmart says you can lodge a dispute for free with the Australian Financial Complaints Authority.
Which debt consolidation strategy should you choose?
Apart from cost considerations, individuals might like to consider their spending habits and their ability to consistently repay their debts on time.
The loan term or borrowing period attached to the money you've borrowed can be another important consideration. If it takes you a long time to repay your debt, you might end up paying more interest on your credit card than a personal loan. This is particularly important for credit cards with a balance transfer, which revert to a higher interest rate following the end of the promotional period.
Before you commit to a particular debt consolidation technique, it's generally a good idea to weigh up your options carefully, and make sure you have a good repayment strategy in place.
Finally, it is important to remember to cancel the cards that you have consolidated (while being aware of any exit conditions or fees that may apply), so that you're not paying any annual fees on those cards and aren't tempted to use them again and potentially accumulate more debt.
Where to get help to manage your debts
---
Thanks for visiting Canstar, Australia's biggest financial comparison site*