If you have multiple debts, one option to consider is debt consolidation. Here's an overview of how it works and what some of your options are.
Consolidating your debt could potentially help you get on top of your repayments. However, it's important to manage this strategy carefully and make sure it doesn't end up costing you more in the long run.
What is debt consolidation?
Debt consolidation involves combining all or some of your existing loans, credit card balances or other debts into a single place. Although it may seem like a strange idea to manage your debts by shuffling them around and possibly taking out another financial product in the process, debt consolidation can potentially help you to take control of your finances, if managed carefully.
One advantage of debt consolidation is that you only have to make one repayment and you would only have one set of fees to pay (if any). This may make it easier to manage your repayments. However, it's important to compare the interest rate and fees that you'll be charged under the new, consolidated product you are considering.
How to consolidate debt
Three common ways to consolidate debt are:
Combining your debt into one personal loan
Transferring your credit card debt onto a credit card with a balance transfer offer
If you have a mortgage, consolidating your debt with a home loan top-up or refinancing
Let's explore each of these in more detail, including some of their pros and cons.
1. Debt consolidation loan
A debt consolidation loan combines your existing debts into a single personal loan. This can have several potential benefits, such as:
Personal loans are repaid over a fixed term. This gives you a clear timeframe for when you can be debt-free (so long as you pay your repayments and any additional fees on time). This is compared to a credit card where making the minimum repayments may still leave you with a remaining balance and interest.
Depending on your situation, you may be able to find a lower interest rate than what you're paying on your existing debts. We've compared the average interest rate of a personal loan with other debt consolidation products below.
There are also some potential disadvantages to this strategy:
Minimum repayments are typically higher on a personal loan than on a credit card. If you can't afford the new repayments, you may end up increasing your debt through late fees and extra interest charged on the loan.
The loan may end up costing more than your existing debts. Compare the interest rate and fees for the new loan against your current debts. You should also consider the term of the new loan and calculate how much you would pay over the life of the loan. Remember to also factor in any fees should you end up paying off your current debts early.
2. Credit card with a balance transfer offer
If you have credit card debt, an option is to apply for a credit card with a balance transfer offer. A balance transfer is when you transfer your existing credit card debts onto a new card. The new card will typically offer a low or 0% interest rate on the existing balance for a limited time. This is usually between six months and two years, based on products on Canstar's database at the time of writing. After this, the interest rate will generally revert to a higher rate.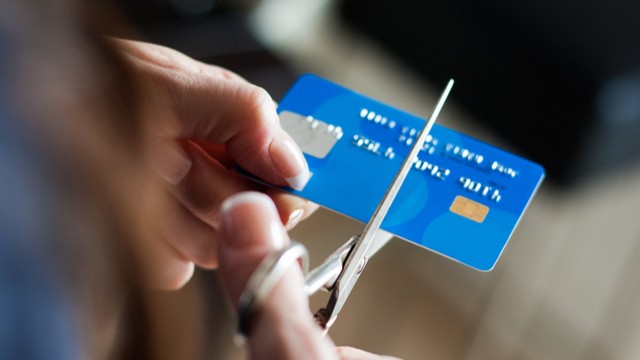 The main advantage of this strategy is:
You could be paying little or no interest on your debt for a certain time period, provided you meet the minimum monthly repayments. This could give you some breathing room to pay off your debt.
Some of the disadvantages of this option are:
If you don't pay the balance off within the promotional period, you could end up paying a higher interest rate than you were paying on your previous debt, such as an old credit card, when the rate reverts.
Some credit cards with balance transfer offers cap the amount you can transfer. This means you may not be able to move the full amount from your existing credit card and could end up paying interest and fees on two cards.
With this option, it's important to have a strict repayment plan in place so you can pay down the debt within the promotional period to avoid paying a higher interest rate. Read the terms and conditions of any balance transfer card you're considering, and be aware of the fees that apply, including any annual fees and one-off balance transfer fees when you transfer your debts over.
3. Consolidating debt into your home loan
If you have an existing home loan, another option could be to transfer your debt onto your mortgage by refinancing to a new, larger loan or applying to increase your existing home loan (if your lender offers this).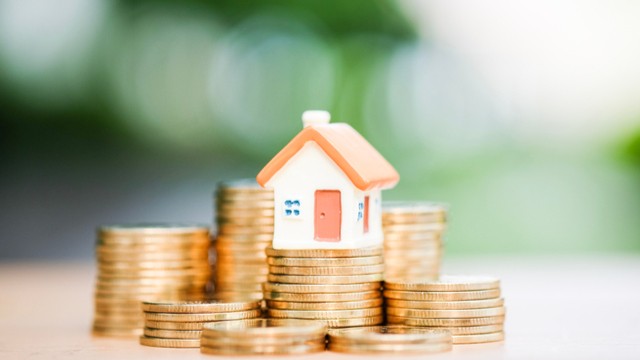 Potential advantages of this method are:
Home loans typically have a lower interest rate compared to other lending options like personal loans and credit cards.
Depending on your circumstances, you may be able to switch to a home loan with a lower interest rate than your current loan.
Potential disadvantages are:
Home loans have a longer loan term, which means you may pay more in interest over time.
Your mortgage repayments may increase, which could make it more difficult for you to make your repayments on time and meet your day-to-day living expenses. Alternatively, if you decide to keep your repayments the same and increase your loan term, you could end up paying more in interest.
If you can't make your repayments, you could risk losing your home.
How do debt consolidation products stack up?
Canstar has compared the cost of a personal loan, a credit card with a balance transfer offer and a home loan to see which option could work out the cheapest. In this hypothetical example, we have looked at the total amount of interest paid on a $10,000 debt repaid over three years. This is based on the average interest rates for these products on Canstar's database at the time of writing. Be aware this example does not consider any fees that may apply, and it assumes the borrower's credit application is successful for whichever option they choose.
Debt consolidation options
Product
Average Interest Rate
Monthly Repayment
Total Interest Paid
Personal Loans
12.12%
$333
$1,978
Credit Cards with a 0% Balance Transfer Offer for 14 months
18.96%
$308
$1,090
Home Loans
3.30%
$292
$517
Source: www.canstar.com.au – 20/01/2021. Average personal loan rate based on the mid-rate (middle point between the maximum and minimum rate on Canstar's database for that product, where applicable) for unsecured personal loans available for a term of 3 years. Average credit card rate based on the average balance transfer revert rate (applied after the balance transfer offer period) for non-reward personal unsecured credit cards. Average rate for home loans based on variable owner-occupier loans on the database for a loan of $400,000 at 80% LVR, excluding first home buyer-only loans and loans with introductory periods. 0% balance transfer period based on the average term for cards with 0% balance transfer offers, rounded to the nearest whole number of months. Monthly repayment and total interest paid for the home loan scenario are calculated on the $10,000 portion only, for comparison purposes. Repayment calculations assume monthly principal and interest repayments over 3 years. The above calculations do not consider the impact of any fees.
Our hypothetical consumer would be paying the least amount of interest by using the home loan consolidation strategy and the most by taking out a personal loan. However, this assumes the borrower is able to pay off their debt within the three-year period and not incur any new debts. In this scenario, the borrower also does not repay their credit card balance in full within the promotional period.
Aside from cost, you should also consider your spending habits and whether you will be able to repay your debts on time when thinking about which strategy may work best for you. Make sure you weigh up your options carefully and have a repayment strategy in place.
It can also be a good idea to cancel any credit cards you have consolidated, after checking whether any exit fees apply. This means you won't have to pay any annual fees on the cards and help reduce the risk of potentially accumulating more debt.
Does debt consolidation hurt your credit score?
When you apply for a credit or loan product, this will be noted on your credit report. If you make multiple applications for credit within a short period of time, this could negatively impact your credit score.
Debt consolidation can also potentially hurt your score if you are unable to keep up with your repayments on the new product. On the other hand, if you can consistently meet your repayments on the loan, this may help boost your score.
Where to get help to manage your debts
If you are having difficulty meeting your repayments, you could try contacting your credit provider to ask what financial hardship assistance is available. You may be able to change your repayments or loan term. In some cases, it may be better to do this rather than consolidating your debts.
You might also want to contact a financial counsellor. Financial counsellors are qualified professionals who can help you manage your debts and guide you through your options. The National Debt Helpline offers a free, confidential service allowing you to speak to an independent financial counsellor by calling 1800 007 007.
Cover image source: Rawpixel.com/Shutterstock.com.