For many of us, going to the dentist is probably not the most enjoyable experience. And in some cases, the cost of dental work could make your visit extra painful.
According to the Australian Dental Association, the average cost of a filling is between $130 and $283, the base cost for a single root canal treatment is about $450 (not including consultations, screening or additional procedures), and full upper and lower standard acrylic dentures will set you back $2,448 on average. If you're looking to get braces, Orthodontics Australia says you can expect to pay between $6,000 to $9,000 for traditional metal braces and between $9,500 to $15,000 for lingual braces (braces that are behind your teeth).
It should come as no surprise then, that the Australian Institute of Health and Welfare (AIHW) has reported around one-third of people aged five years or over have avoided or delayed visiting a dentist due to cost, even for recommended dental treatment.
If you have dental work on the horizon and are considering taking out a dental loan to help pay for it, here's a rundown of how they work as well as some of the other financing options that you may have.
What is a dental loan?
You may wish to take out a dental loan to help pay for the whole cost of a dental procedure or to fill the gap left over after private health insurance. According to the AIHW, in 2016 half of all people aged five years and over had some level of private health insurance cover for dental expenses.
What can dental loans be used for?
A dental loan can typically be used to finance a range of dental procedures, including general dental, cosmetic dental and orthodontic treatments. For example, it may help to fund fillings and repairs, root canals, dentures, dental implants and braces, or it may be used for cosmetic procedures such as teeth whitening and veneers.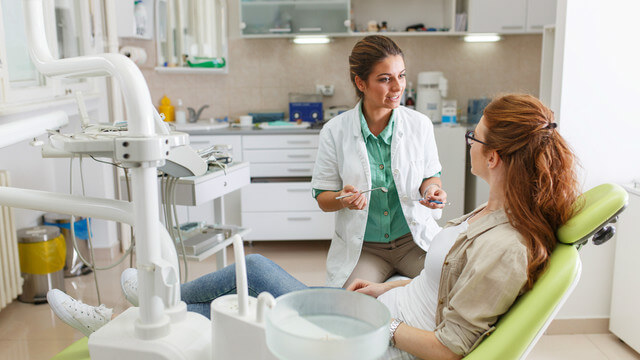 How do dental loans work?
Dental loans typically work in much the same way as a regular personal loan. Personal loans are repaid with interest over a fixed period of time – for example, over six months, one year or two years. They may come with fees such as an establishment fee, monthly service fees, late repayment fees and an early repayment fee.
To be eligible for a dental loan, you typically need to be 18 years old or over, an Australian citizen or permanent resident and you may also need to meet certain income requirements.
It's important to carefully consider whether you can afford the repayments on a personal loan before you apply for one. Each loan application you make is typically recorded on your credit report, as well as your repayments on the loan. So if you fail to make repayments on time, this may negatively impact your credit score.
What are some other ways to pay for dental work?
If you can afford to pay for the dental work using savings, that may ultimately be the cheapest option. But if you need finance, some dental practices also offer dental payment plans or let patients pay for dental treatment using buy now, pay later services like Afterpay and Zip Pay. Some people may be eligible for public dental treatment. Otherwise, you may be able to reduce your out-of-pocket costs by taking out private health insurance with dental cover.
Dental payment plan
A dental payment plan lets you pay for dental work in instalments. Plans may be offered by dental practices through third parties such as MiFund and DentiCare, directly through third parties or by dental practices themselves.
Some dental payment plans come with an interest-free period. This means that if you can repay the loan within a certain amount of time, you won't be charged interest. However, be aware that fees may apply. For example, there may be an establishment fee and a monthly account-keeping fee. Some dental payment plans also require an upfront deposit. For example, this may be a 20% deposit payable by you to your dental practice.
Public health insurance
State governments provide public dental treatment to eligible people, such as those with a health care or pensioner card. For example, eligible children and adults in Queensland can access free publicly funded dental care for services such as fillings, tooth removal and dentures. Eligibility for public dental treatment can vary depending on the state or territory you live in. Be aware that waiting lists are often long. For example, in January 2019 there were almost 150,000 Queenslanders on the waiting list to see a dentist in the public health system.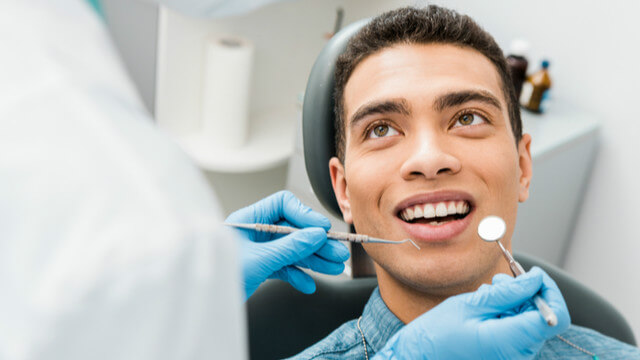 Private health insurance
Another option is to take out private health insurance with dental cover. This can help to reduce your out-of-pocket expenses for a range of medical services, potentially including dental. Extras policies with 'general dental' included typically cover routine dental treatments like dental examinations, scale and cleans and small fillings. Extra policies with 'major dental' typically cover more complex and expensive procedures, such as root canals, dentures and orthodontics.
Keep in mind that waiting periods and annual benefit limits will normally apply. Health insurers typically apply a two-month waiting period from when you take out your policy before you can claim for general dental care, and a 12-month waiting period before you can claim major dental treatment. Insurers will typically only allow you to claim back a percentage of your dental costs and this will also be subject to yearly limits, generally speaking. Check with any health insurers you're considering for more details and to see what terms and conditions apply to their policies.
If you're comparing health insurance policies, the table below displays some of the hospital and extras policies currently available on Canstar's database for a single female born in 1985 seeking cover in NSW without pregnancy cover. Please note the table is sorted by Star Rating (highest to lowest), followed by provider name (alphabetical) and features links direct to the providers' websites. Use Canstar's health insurance comparison selector to view a wide range of policies.
Main image source: 4 PM production (Shutterstock)