Personal loans can be used for a range of purposes, such as buying a car, making home renovations, or planning a holiday.
While these loans may assist with short-term goals, they can carry a number of fees and usually require you to pay off the amount owed within specific timeframes. Missing a loan repayment could have a negative effect on your credit rating and may lead to you paying more interest on your loan in the long term.
So, what are your options if you are unable meet your loan obligations due to reasons beyond your control?
We've provided a breakdown on personal loan protection insurance and how it works.
What is personal loan protection insurance?
Personal loan protection insurance can help cover the costs of your loan repayments when unexpected circumstances occur, such as being unable to work due to illness or injury. This insurance is optional and can typically be purchased either when you apply for a personal loan or after the policy commences.
What can personal loan protection insurance cover?
Depending on the policy you select and your personal circumstances, loan protection insurance may provide cover for the –
Serious illness or accidental injury
If you fall ill or become injured and are unable to work, then depending on your policy you may be able to claim for financial assistance to meet your loan repayments until your loan is paid off, for a set period of time, or until you go back to work (whichever happens first). Check your policy to see if there is a waiting period involved from the time of illness or injury to when you can claim, and for other exclusions that may apply, such as those around pre-existing conditions.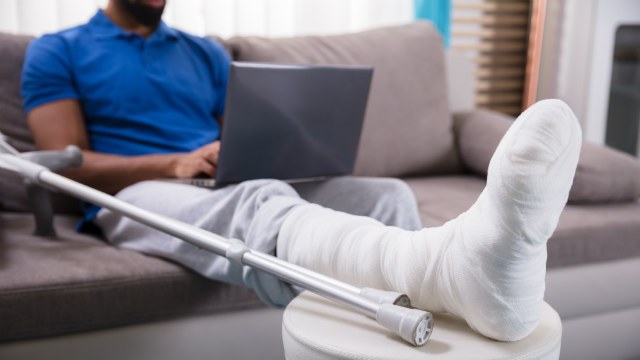 If you lose your job involuntarily, you may be able to claim for assistance on your loan repayments. Check with your provider for cover details and to see if there are exclusions around seasonal or contract work. This type of cover usually does not include instances where you resign or accept a voluntary redundancy.
Some policies may cover the balance of your loan if you unexpectedly pass away. Check for policy details like exclusions around pre-existing conditions and suicide as well as the maximum payout amount available.
What does it NOT cover?
There are various potential exclusions to be aware of when it comes to personal loan protection insurance. Depending on your policy, these may include –
Being employed on a seasonal or fixed-term contract basis
Becoming unfit for work due to a pre-existing medical condition
Working less than a certain number of hours per week at the time your policy commences
Quitting your job, retiring or accepting a voluntary redundancy
If sickness or injury occurs or if you take your life within a certain amount of days of your policy commencing
Self-inflicted injury
War-related claims
Pregnancy and childbirth
Thoroughly read the terms, conditions and exclusions of each policy before committing, and consider asking your insurer if you have questions about any aspects of a policy.
Is there eligibility criteria?
Some providers may require you to meet extensive eligibility criteria to qualify for this type of insurance. Criteria may be around your age, the type of employment you're in and your residency details, as well as extra requirements for those asking for insurance for large loan amounts.
Some institutions may also only insure loans which they themselves have granted to the customer.
Check with your chosen provider to see if you qualify.
What does personal loan protection insurance cost?
Premiums for loan protection insurance are calculated based on a range of factors, including –
The type of cover and features you choose. Whether it's cover for life, accident and sickness, or involuntary unemployment, each option or combination of options will carry different costs. The features chosen within each type of cover may also influence the cost.
Your loan amount and term. The size and term of your loan will be used to calculate the premium.
Single or joint policy. Some providers may offer the option of taking out a single policy or a joint policy. The premium may change depending on the policy type you choose.
Repayment size. The total premium will differ depending on the amount of your monthly repayments.
Your age. Your age at the start date of your policy may be taken into consideration when calculating your premium. Check with your provider.
It is a good idea to compare quotes from several providers to find the right policy for your needs and budget.
Is there a waiting period?
Depending on the policy you choose, there may be a waiting period from when you take out the policy to when you can claim. There may also be a waiting period from when you become ill, injured, or out of work until you can claim.
Some products may also include a cooling-off period, which is the amount of time you have to cancel your policy and recover any premiums you have paid. If you cancel after the cooling-off period your premiums may not be refunded.
Check your policy's Product Disclosure Statement (PDS) for details.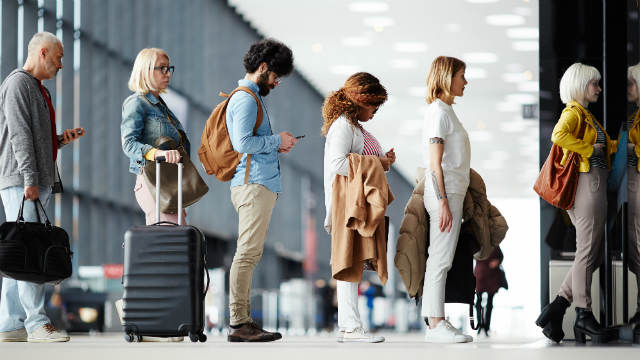 Are there limits on the amount or the duration of benefits you can claim?
For some policies, you may only be paid a percentage of the outstanding balance and payments by instalment may stop after a fixed period. Check with your provider.
What is the difference between personal loan protection insurance and income protection?
Income protection insurance is designed to pay out a benefit if you're unable to work for a period of time due to injury or illness. The benefit provided can be used to pay for groceries, bills or any other expenses. Personal loan protection insurance, however, is designed to assist specifically with loan repayments, not with other expenses. In most cases, the financial assistance provided by loan protection insurance is given directly to the lender, not to the borrower.
The other difference between these two types of insurance products is that income protection may be accessible through your super account, whereas personal loan insurance is only available for purchase directly from an insurer or your loan provider.
What are the possible benefits of personal loan protection insurance?
If you can no longer work, this insurance may provide a form of financial protection to assist you and your family with loan repayments. It may also assist with paying the remainder of your loan if you unexpectedly pass away.
This insurance could potentially help you maintain your credit rating should the unexpected occur, as it could assist in keeping you up to date with your repayments if you are unable to work.
What to look out for
Ensuring personal loan protection insurance is right for you
It's important to consider whether the premium you pay for this insurance provides you with value for money.
According to ASIC there are some concerns around payouts for this insurance that you should be aware of. These include the fact that in most cases the money is not paid to you, it is paid directly to the credit or loan provider, and that some payments are made in instalments, which can stop after a period of time, leaving you to make the repayments after that time. Your payout amount is also often calculated according to the amount you owe at the time of the insured event, not when you lodge the claim. This means any extra added to your loan in the meantime may not be covered by the policy.
Coverage available elsewhere
Check to see if you need this protection or if you have similar coverage elsewhere such as income protection insurance. This insurance may provide adequate coverage for your loan repayments depending on the level of cover you have and may also be accessible through your super account. If you have life insurance, this may also cover your loan balance if you pass away.
Exclusions for pre-existing conditions
If you have a pre-existing condition that could make you unfit for work for a period of time, check to see if it is covered under your policy. If it is excluded you will not be able to claim for this condition.
Where can you get personal loan protection insurance?
Loan protection insurance is often made available from your loan provider, such as a bank or credit union, or can be purchased directly from an insurer.
Before you purchase personal loan protection insurance, consider whether this approach is right for you and if it will be cost-effective. Research your options carefully and read through the terms, conditions and exclusions in the PDS of each policy before proceeding.
Cover Image Source: Pressmaster (Shutterstock)
---
The table below displays some of our referral partners' unsecured personal loan products for a three-year loan amount of $20,000 in NSW. The products are sorted by Star Rating (highest to lowest) followed by comparison rate (lowest to highest). Use Canstar's personal loan comparison selector to view a wider range of products on Canstar's database. Canstar may earn a fee for referrals. Read the Comparison Rate Warning.
---
---
Thanks for visiting Canstar, Australia's biggest financial comparison site*