If you need quick access to a small amount of money and are able to repay it relatively quickly, a short-term personal loan may be an option to consider, although it's important to be aware of their risks and potential costs.
With a short-term personal loan, sometimes referred to as a payday loan or fast cash loan, you can typically borrow up to $2,000, according to financial regulator ASIC's Moneysmart website. Moneysmart advises that the deadline for paying back a short-term personal loan is usually between 16 days and one year. These types of personal loans are intended to give a customer access to a small amount of extra money for a short period of time. However, it's important to note their fees and charges may differ from those for a regular personal loan, and can often be higher.
In this article, we explore:
How do short-term personal loans work?
Short-term personal loans can typically be arranged quicker than a regular personal loan, with some lenders claiming borrowers could have the money in their account within an hour of applying for it, and many saying they can have the money approved and transferred to you within 24 to 48 hours, if your application is successful.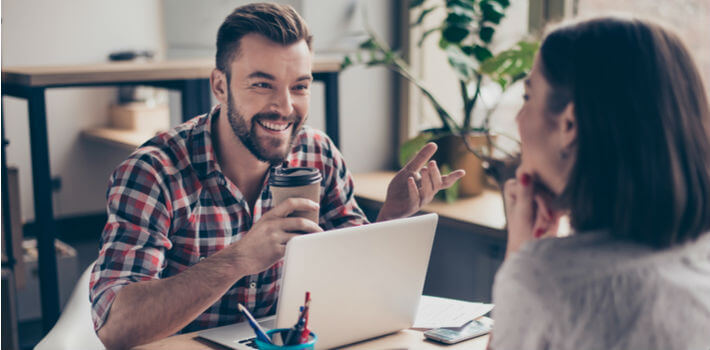 A major difference between short-term loans and other types of personal loans is that not all short-term lenders will necessarily perform a full credit check before approving your application. They often base their decision on an applicant's current income and financial situation, which could mean those who may have defaulted at some point in their lives may have a better chance of approval than with a traditional lender. A short-term lender will offer a short repayment term, which can be anywhere between 16 days and one year, compared to a traditional personal loan which typically has a term of one or more years. This means a short-term personal loan may be poorly suited to people who want a longer repayment timeframe.
Who offers short-term personal loans?
Short-term personal loans may be offered by a range of financial institutions in Australia, including small non-bank lenders and community lending associations.
Short-term personal loans can sometimes be easier to obtain for people with a poor credit score than some alternative types of credit, such as a personal loan from a bank with a one-year term, because in many cases these lenders will not conduct a credit history check or require any collateral or long-term commitment. However, the Financial Rights Legal Centre (FRLC) recommends against this type of loan, warning that lenders will still assess whether they think you can pay back the loan and may require you to give them up to 90 days of bank statements or other financial paperwork as part of the application process.
What can you use a short-term personal loan for?
Some people may opt for a short-term personal loan if faced with an unforeseen financial difficulty. Perhaps a faulty car part needs replacing before your next payday, or the fridge has broken down. Maybe a higher-than-expected utility bill or a medical emergency has upset the monthly budget. However, bear in mind the FRLC's advice that a short-term lender may require you to make your repayments via direct debit from your bank account or a deduction from your pay, so it can be a good idea to ensure you have enough money in your account to cover these repayments and other living costs by the time each repayment deadline comes around.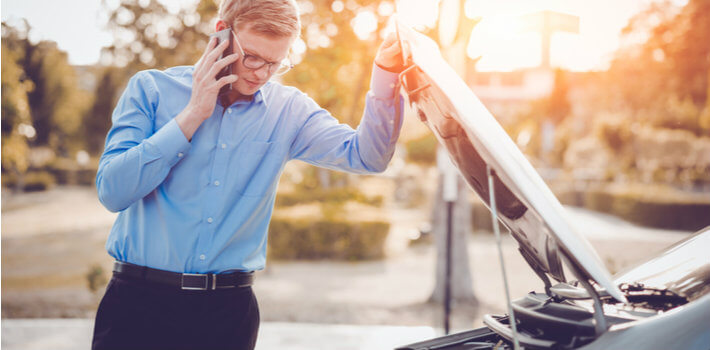 What are the interest rates and fees for a short-term personal loan?
The fees and charges on short-term personal loans are capped by the Australian Government. However, while lenders typically can't charge interest on these types of loans, Moneysmart warns they can still charge "a lot" in fees.
The exact fees will vary depending on how much you borrow, but according to ASIC, lenders are allowed to charge you fees up to the following caps:
A one-off establishment fee of 20% (maximum) of the amount you borrowed
A monthly account-keeping fee of 4% (maximum) of the amount you borrowed
Any government fees or charges
Default fees or charges – the maximum amount a lender can charge you if you fail to make a repayment is twice (200%) the total amount of the loan. This includes any repayments you made under the contract, plus default fees.
Enforcement expenses – these are the costs of the credit provider using a debt collection agency or going to court to recover the money you owe them.
In addition to these caps and not being allowed to charge interest, short-term lenders can't charge direct debit fees on any short-term personal loan entered into from February 2017.
These fee caps and other restrictions do not apply to loans offered by Authorised Deposit-taking Institutions (ADIs), such as banks, building societies or credit unions.
What are some pros and cons of a short-term personal loan?
As mentioned, a short-term personal loan can be quick and simple to arrange compared to a personal loan or credit card, and your credit history often doesn't play as big a role in the application process. On the downside, short-term personal loans can be significantly more expensive than other types of personal loans or credit, so it is generally a good idea to check out all your alternatives first.
Like any type of personal loan, a short-term personal loan can harm your credit score if you are unable to make the repayments on time, which could make it more difficult for you to obtain further loans in future. This, combined with the high fees and short repayment timeframes, can make short-term or payday loans a risky proposition for the unwary.
What alternatives are there to a short-term personal loan?
If you have a good credit rating, then an unsecured personal loan could be a more cost-effective option as while interest is usually charged on these loans, they still normally have lower fees and charges overall. Alternatively, a credit card could give you more flexible repayment terms, although it's always a good idea to compare the interest rates offered and fees charged by different providers as these can vary.
If you're struggling with your water, phone or electricity bills, another tactic could be to call your utility provider and request a payment plan that you can more easily manage.
If you earn less than $45,000 a year and hold a Centrelink Health Care Card or Pensioner Card, then another option you may want to consider is the No Interest Loan Scheme, which allows eligible borrowers to access loans of up to $1,500 to buy essential goods and services. These loans are then repaid over 12 to 18 months without any fees or charges, meaning you only pay back what you borrow.
Alternatively, if you've been affected financially by the COVID-19 pandemic, then depending on your circumstances you may be able to apply for an interest-free Household Relief Loan of up to $3,000.
Finally, bear in mind that it's important to seek professional advice or other help if you need it. Free advice is available from a financial counsellor via the National Debt Helpline (NDH), which you can contact on 1800 007 007. The NDH helps consumers find individual counsellors and organisations in their area. It can also provide information and resources on what your rights are if you are experiencing financial hardship.
Image Source: Yuganov Konstantin (Shutterstock)