With the COVID-19 pandemic causing financial difficulty for many Australians, some have called on the help of a financial counsellor experienced in guiding people through challenging times.
When the 'Black Saturday' bushfires started on 7 February 2009, financial counsellor Ian Liddell was at home in Kilmore in central Victoria. As he watched the increasingly bleak updates roll in on social media, he braced himself for what would await him upon his return to work helping people in the community in the following days.
The Black Saturday fires started in Kilmore East – "almost in our backyard," Ian recalled – but spread at a terrifying rate across the state. By that evening, more than 400 fires were burning in Victoria. A total of 173 people lost their lives and more than 2,000 homes were destroyed.
On the Monday morning following the disaster, Ian, along with other financial counsellors in the area, began the job of helping those who had lost homes and businesses to pick up the financial pieces – a process that would last for years.
"When your house burns down, it's a fairly traumatic event," Ian, who recently retired as a financial counsellor after 27 years, told Canstar.
"Those people don't know where to go or who to talk to. We [the financial counsellors] aren't the ones undergoing the trauma so we are able to bring some reason, common sense and logic around what to do, who to contact and how to get through the process of rebuilding.
"When I say rebuilding, I mean their houses, lives and communities. Five or six years after the event, there were people who were still rebuilding," Ian said.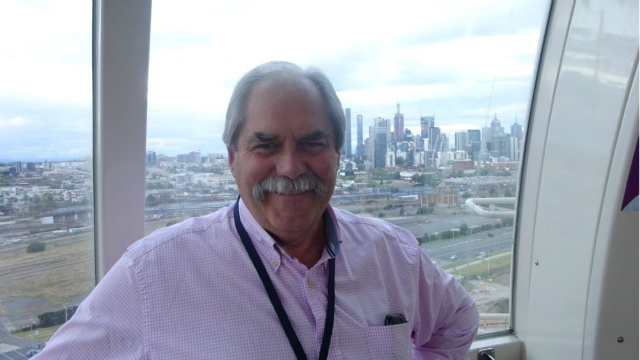 It's during recessions, and in the aftermath of natural disasters such as bushfires, cyclones and floods – as well as severe weather events like hail storms – that demand for financial counsellors is perhaps at its most acute.
The service is available to Australians in all kinds of situations, year-round, and as Ian explained, "there's not much difference between dealing with bushfires or other natural disasters and what we normally do".
What is financial counselling?
Financial counselling is a service that provides advice and support to people who are in financial difficulty. The service is largely government funded and is generally provided by financial counsellors via local organisations and agencies. According to Financial Counselling Australia (FCA), these services are "non-judgmental, free, independent and confidential".
Financial counselling may be particularly helpful to those who need help in situations such as:
Negotiating with creditors over money they owe – for example, to a utility provider, a bank or other lender, a landlord or the ATO

Making an insurance claim, or challenging the outcome of one

Accessing or understanding information relating to your

credit history

Developing a money plan or budget

Understanding what financial assistance might be available from the government or other organisations
Demand for financial counsellors in Australia is high, and recent FCA research found that for every five people who sought help, two had to be turned away. However, the FCA has welcomed the additional funding for financial counselling services announced in the 2020 Federal Budget.What is a financial counsellor?
Financial counsellors are qualified individuals who provide advice and guidance to people experiencing financial stress in communities across Australia.
As FCA explains, financial counsellors have extensive knowledge of various areas of consumer law and policy, including laws relating to credit, debt enforcement practices and government concessions that are available. However, as Moneysmart explains, they cannot offer legal advice.
They are sometimes confused with financial advisors and planners, but financial counsellors' services are designed specifically for those who are experiencing difficulty with their money, rather than those who are looking to build or protect existing wealth. For example, financial counsellors do not provide investment advice, sell insurance or other products, or receive any commissions, as some financial advisors and planners do.
Moneysmart says that because financial counsellors do not charge for their services, consumers should not confuse them with debt consolidation companies, who offer to help people with their debt in return for a fee.
Financial counsellors must have a minimum qualification of a Diploma of Financial Counselling, receive ongoing training and meet other accreditation standards, FCA says.
When should I contact a financial counsellor?
Generally speaking, financial counselling services are available to people who are in or believe they may get into financial difficulty, whether it's because of a natural disaster or any other reason.
FCA Director of Policy and Campaigns, Lauren Levin, said people experiencing difficulty should seek help as soon as possible.
"As a general rule of thumb, you would want anyone who's struggling to get help sooner rather than later, because you generally have more options if you get help sooner," she told Canstar.
"Lots of different people seek help for things like losing their job or having their number of hours of paid work decreased, but they've still got the same regular commitments. Relationship issues and relationship breakdown can also mean people need help."
"Financial stress is really difficult and that's why you have to get help early. Anecdotally we hear that women seek help earlier than men, sort of like with going to the doctor," Ms Levin said.
FCA research, carried out in 2020, suggests there is a strong link between financial hardship and poor mental health. Mental health often improves after seeking support from a financial counsellor, according to the research.
How to find a financial counsellor
If you want to speak to a financial counsellor, generally the first step is making contact with the National Debt Helpline (NDH). As well as running the helpline itself (1800 007 007), NDH helps consumers find individual counsellors and organisations near to them. This includes counsellors who specialise in helping people in specific circumstances, such as those who need help with debts caused by gambling, or primary producers and businesses in rural areas.
The NDH also offers information and resources for people in particular situations, including a guide on making insurance claims following bushfires, a guide on how to tackle the financial difficulty following a bushfire and information on what your rights are if you experience financial hardship.
Main image source: Speedkingz (Shutterstock)
---
Thanks for visiting Canstar, Australia's biggest financial comparison site*